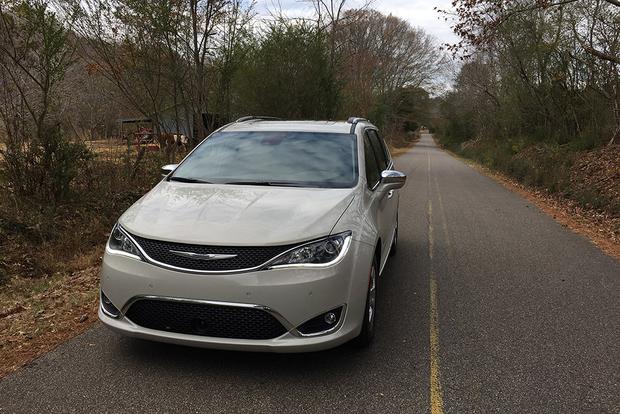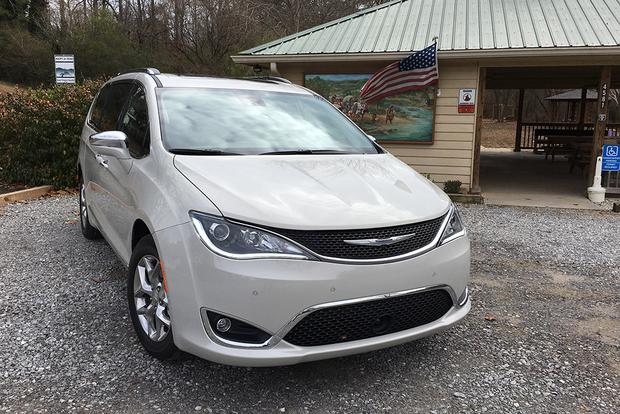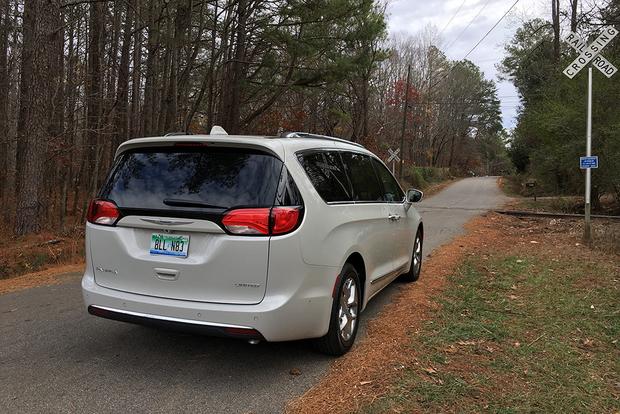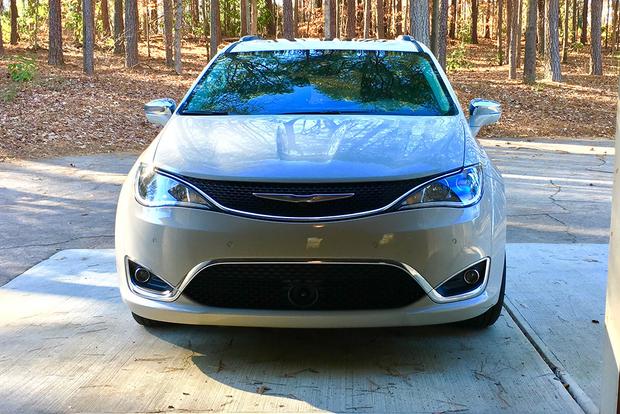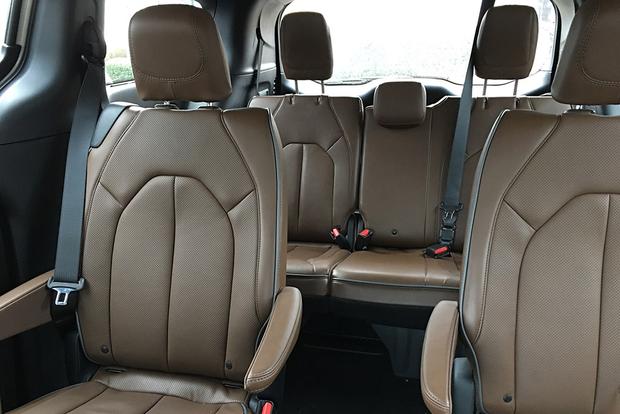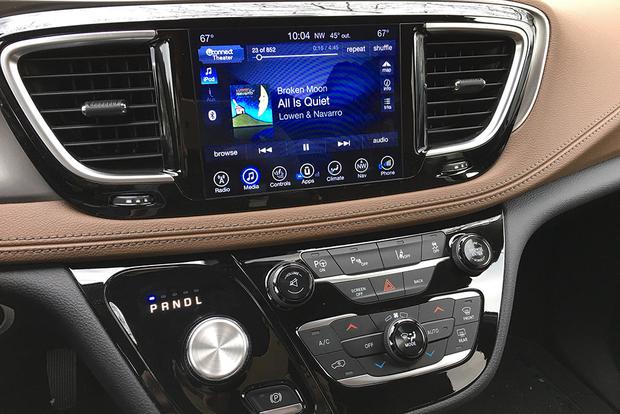 I've spent the last few days behind the wheel of the 2017 Chrysler Pacifica, and there's no surprise why it made our Must Test Drive list this year. It's stylish inside and out, drives well, and is the most minivan minivan in the history of minivans. What exactly do I mean by that? Well, the Pacifica doesn't try to make you think it's something else -- instead, it does exactly what you would expect from a vehicle in its class. The thing is that it just does it so well.
Attractive Design
At first glance, there's absolutely no doubt what you're looking at while observing the Pacifica. Unlike the Kia Sedona, which definitely has a more rugged SUV essence to it, the Pacifica is unmistakably a minivan through every curve and sliding door. The subtle design cues, however, are reminiscent of its 200 stablemate, which, in my opinion, is not a bad thing at all. The interior brings back more memories of the 200, with a similar dash and a thick, easily gripped, two-tone leather steering wheel. The seats are comfortable, and I particularly like the deep mocha leather interior of our model. It feels classy and well put together -- something even the pickiest of in-laws could appreciate.
Easy to Drive
Behind the wheel, the 2017 Chrysler Pacifica is amazingly easy to drive. The center of gravity feels quite low, especially for a minivan, and allows for handling that never seems wobbly or top-heavy. The robust 3.6-liter engine has more than enough pep to accelerate the Pacifica quickly, though I have yet to experience it with much more than a couple bags of groceries as cargo. One thing I did notice is that there is occasional wheel spin when accelerating. It isn't much, just completely unexpected from a minivan after sitting at a light and hitting the gas slightly more enthusiastically than usual. Once again, this could be due to my usual lack of passengers and cargo, but it's still not what you'd anticipate from a minivan and can feel semi-inappropriate. After all, mini-burnouts in a soccer-mom-mobile are generally not a good look.