Long-Term Review
2017 Chrysler Pacifica: Transmission Glitches and Seating Configurations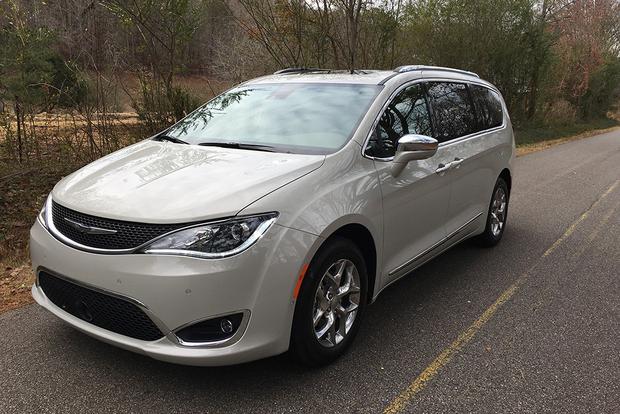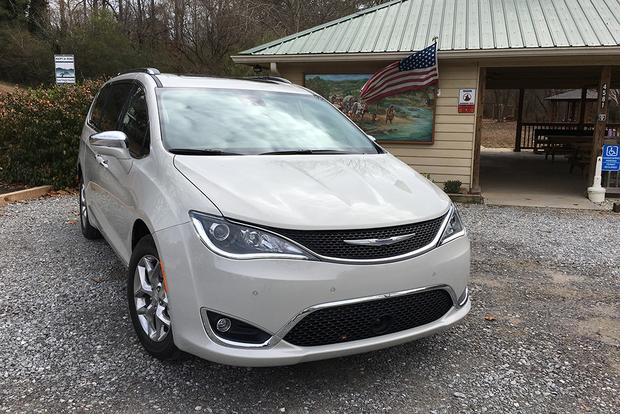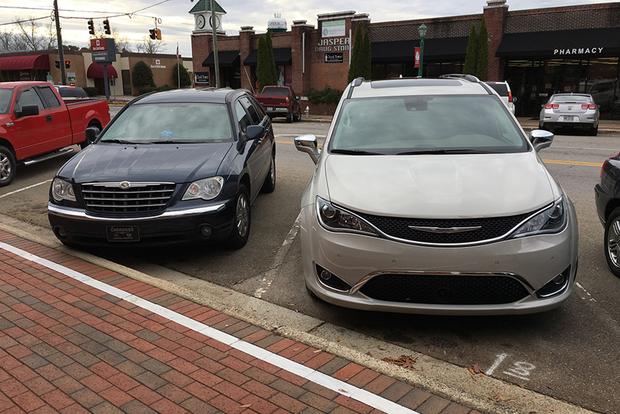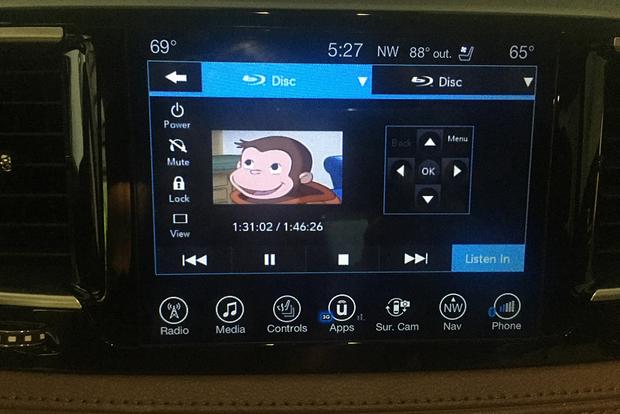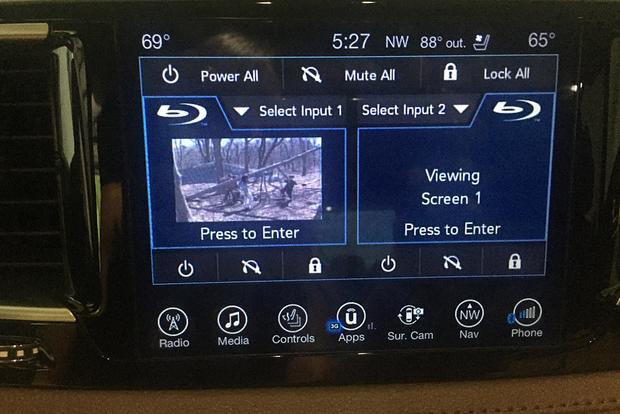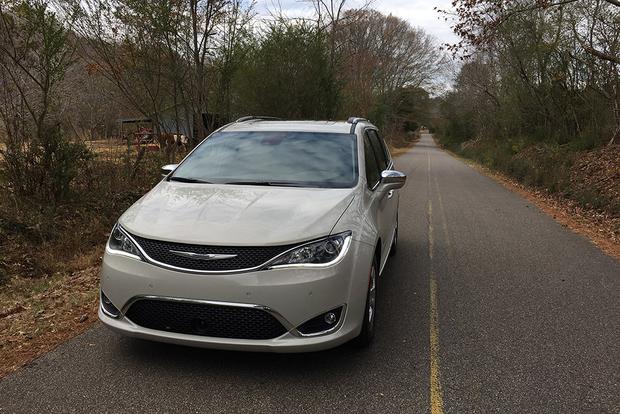 Two of our editors recently spent some time in our long-term 2017 Chrysler Pacifica and noticed a few new things about the minivan, which we've had in our fleet for close to a year.
Sweet Seats
One editor, Ben, recently took his wife, two kids and full-size dog on a long weekend getaway. The seating configuration he chose was easy to accomplish with the Stow 'n Go second-row seating. The goal was to get their dog, who often gets nervous on drives, up close to his people and to have his kids separated to keep the peace. Then their cargo could go behind the third-row seat that was up and on top of the third-row seat that was stowed. This setup worked perfectly for their family. The kids were peaceful, and the dog was comforted by being close as opposed to his standard position all the way in the back.
Slow-Moving
Another editor, Dwight, noticed two things with the 2017 Chrysler Pacifica's transmission that seemed concerning. A few times when trying to go quickly from reverse into drive or vice versa, the transmission would not engage. It seemed unable to find its gearing. This would be very worrisome if you were trying to get out of a situation quickly. Also, Dwight loaded the vehicle a few times with boxes of liquid items. The transmission seemed bogged down and had trouble moving -- again, a concern, especially considering this vehicle is less than a year old.