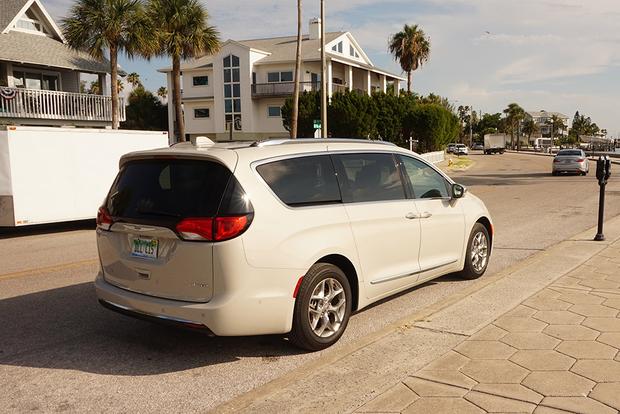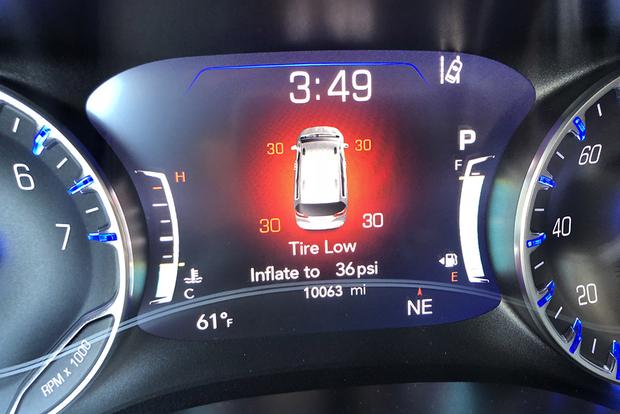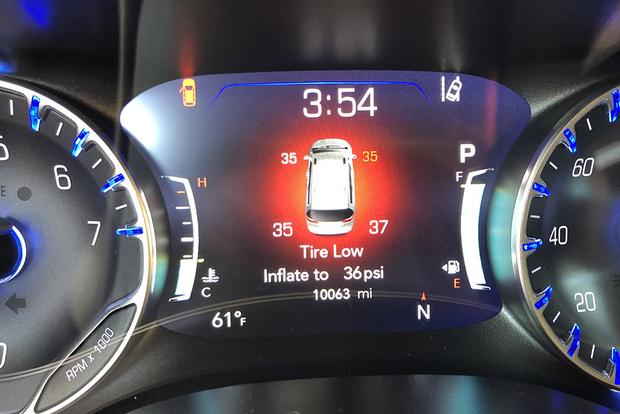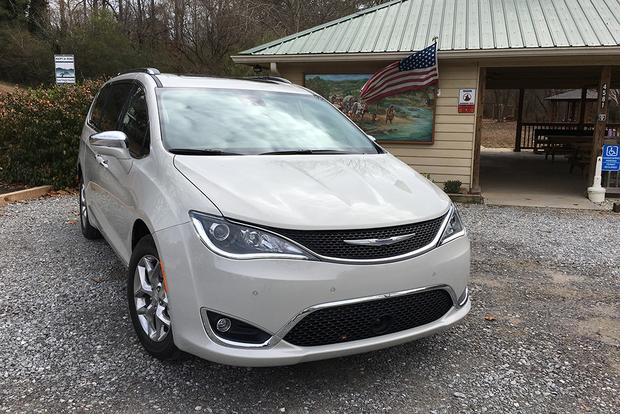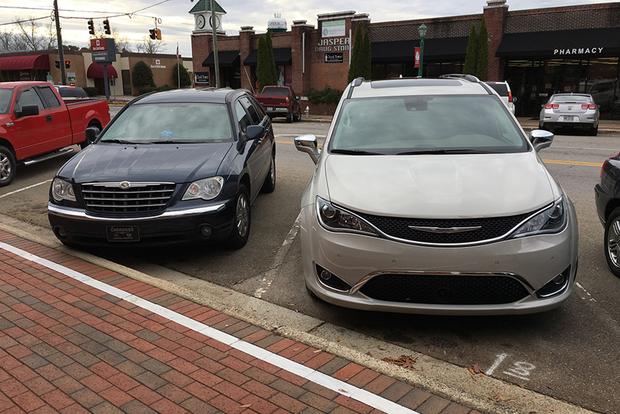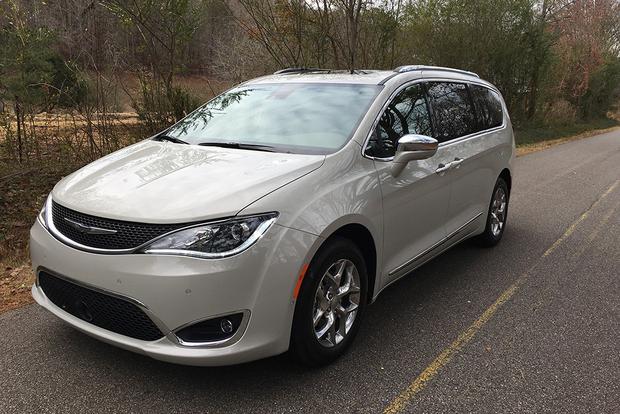 Temps dropped significantly for the first time this season here in Atlanta a week or so ago, and Tire Pressure Monitoring Systems (TPMS) lit up dashboards everywhere. One of my colleagues took our long-term Infiniti Q50 to a local Goodyear store, and the technician said we were the seventh car that morning with a low-tire-pressure warning light on. I've been driving our long-term 2017 Chrysler Pacifica for the past few weeks, and its TPMS appears on the instrument cluster display with a clear picture of the vehicle and the current pressure of each tire (each one was reading 30 psi). It also clearly states what you need to do -- in this case, inflate to 36 psi. Easy enough, right?
I went to the closest gas station later that afternoon and asked one of the nice guys at the service station to help me. Here's where the trouble occurred. The service tech went around to each tire, adding air until his gauge read 36. Unfortunately, the Pacifica's TPMS didn't agree with the gauge. Three of the tires were reading 35, while the fourth read 37. We inflated and deflated each tire a few times to try to get the handheld gauge to match the car, with no luck. The tech told me to drive around a bit to see if the system would eventually catch up, but it never did. But the low-pressure warning light turned off, so I was no longer concerned.
Tire Pressure Monitoring Systems like the one in our 2017 Chrysler Pacifica are great to have (standard in all cars as of September 2007), but clearly they aren't infallible.