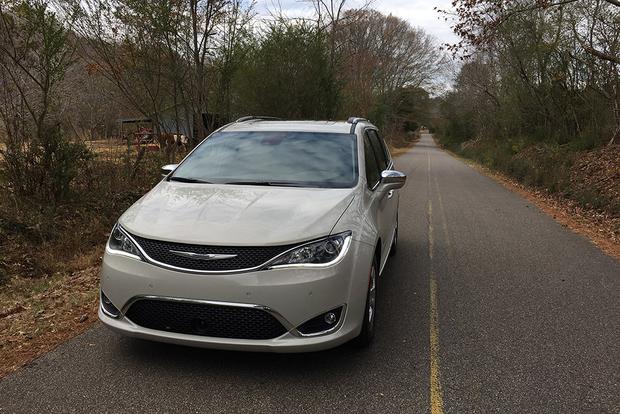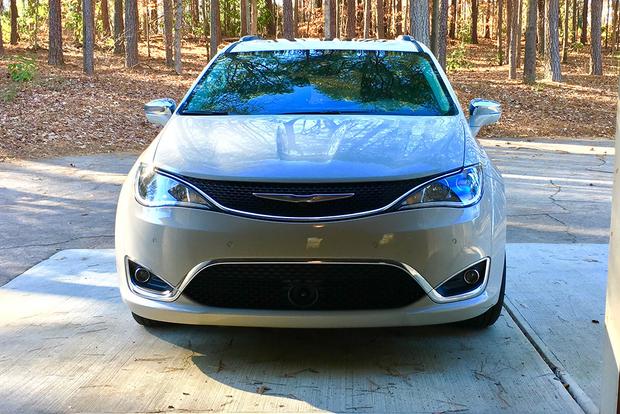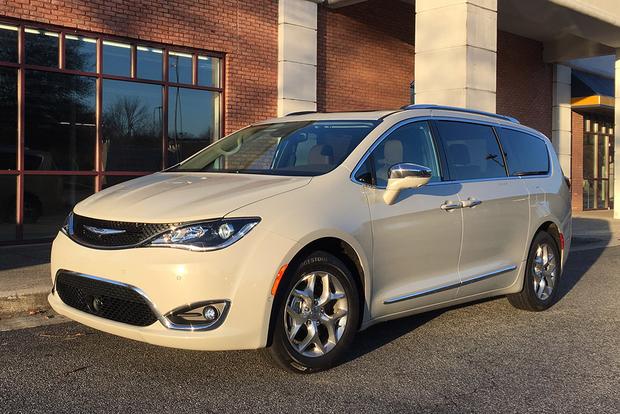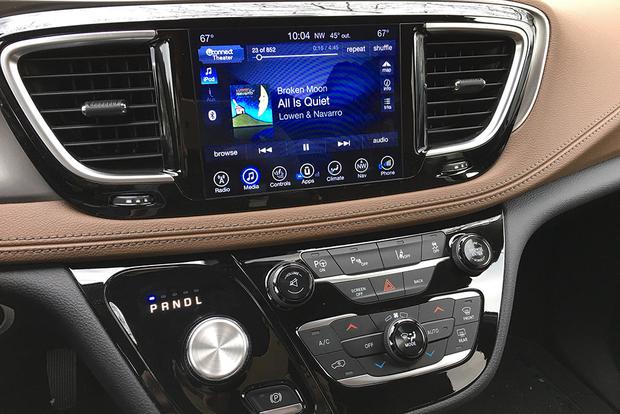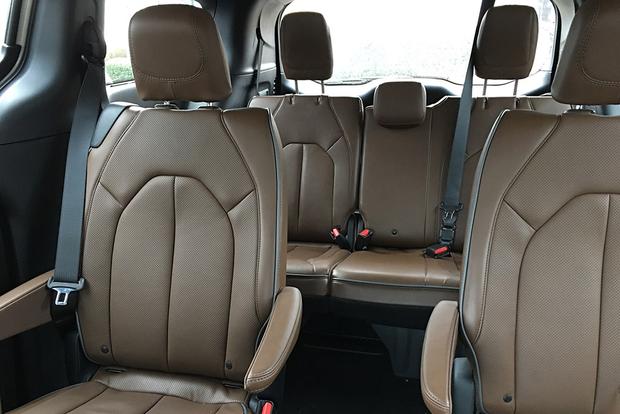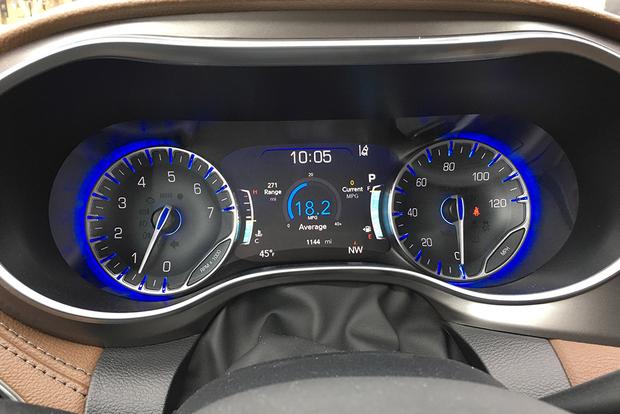 About two hours after driving our long-term 2017 Chrysler Pacifica to pick up my kids from school, take them to dinner and drive home, I sent the following text to Autotrader's executive editor, Brian Moody: "If anyone tries to take the Pacifica away from me, I will hurt them."
Let me back up a little. I was totally that person who scoffed at friends who bought minivans. It started happening a few years ago. My girlfriends would have a few kids and then all of a sudden they'd drive up to the carpool line in a soul-crushing, style-sucking rolling equivalent of a mumu. I would laugh a little inside, and sanctimoniously say to myself, "Ugh! I would never!"
Mind you, I had never even DRIVEN a minivan when I first had these thoughts. This was all based on perception alone. And then I started working for Autotrader 4 years ago and had no choice but to get behind the wheel of one. The first one I ever drove was the 2014 Honda Odyssey -- it had been refreshed for that model year and had a vacuum in the cargo area. My daughter was three at the time, and I quickly started to understand the appeal. Sliding doors. Low floor. Easy access for little humans. Quick cleanup of spilled Goldfish with vacuum cleaner. All nice to have, but would I buy one? Not. A. Chance.
Then we got a long-term 2015 Kia Sedona here at the office. I took it for a few weeks and finally understood why people (moms especially) buy these things. Everything about transporting my children was just ... easier. The Sedona even made it on to Autotrader's Must Test Drive list for 2016 -- it was that surprising. But as much as I joked about wanting one immediately, would I actually have pulled the trigger? Nope.
And then I got the keys to the 2017 Chrysler Pacifica. It's been getting a lot of buzz in the industry, and my colleagues all told me how good it was. I was excited to drive it. I was excited to put my car seats in it. I was excited to pick my kids up from school that day. My expectations were pretty high before I even stepped foot inside. And I have to say ... it blew every expectation I had out of the water.
Let's start with its pretty, soft Tusk White exterior. I didn't expect to love this color. In the fashion world, the color white often makes things look larger, while black tends to be more slimming (see: The Little Black Dress). So I'd assume the same would ring true for a big, boxy minivan. But here's the thing ... the Pacifica isn't boxy. It has curves and sleek lines. Don't get me wrong, it's still a minivan. But it's not the worst-looking car on the road, and it looks pretty darn good in Tusk White. And the interior is beautiful too, with its two-tone Deep Mocha and Black-accented leather. But the best parts of the Pacifica have nothing to do with its looks. This minivan is all about function and features. The third-row seats fold flat at the push of a button. There are USB ports literally everywhere. The dual screens behind the driver's and passenger seats are every mother's saving grace on a road trip (more to come on that soon). The Bluetooth is seamless. Chryler's Uconnect infotainment system is super user-friendly (though I do wish it had Apple CarPlay). And then there's the standard minivan fare, like the sliding doors, low floor, captain's seats with a large space in between for easy third-row access even with car seats installed ... the list goes on.
When my almost-three-year-old son climbed into the Pacifica for the first time, he kept looking around wide-eyed, saying, "Wow, Mommy! This is a really big, cool car!" And honestly ... that's exactly what it is. "Cool" just means something different to me now than it did 5 years ago. I can 100% see myself owning and driving one of these on a daily basis. And when I have to pass this one along to the next editor (tear!), I will legitimately be sad ... and just might have to start searching Pacifica listings on Autotrader.