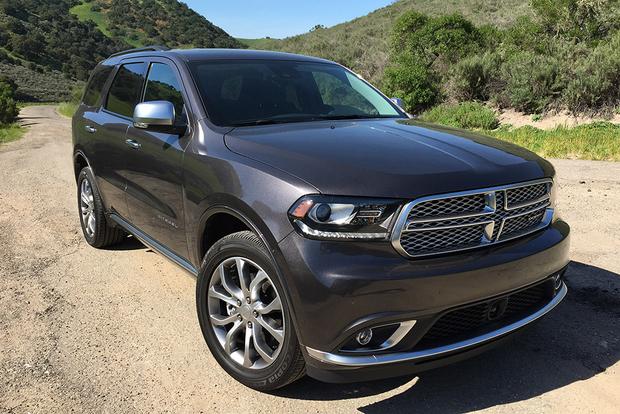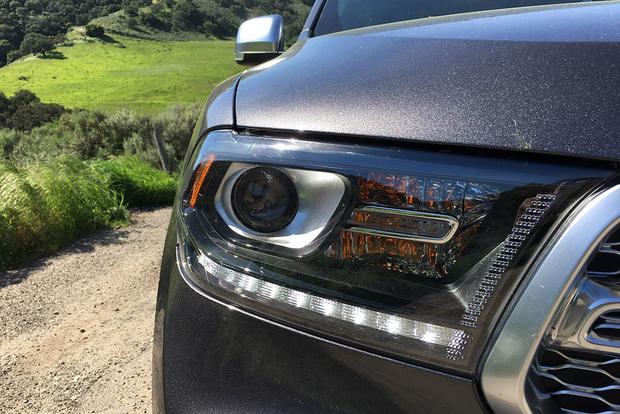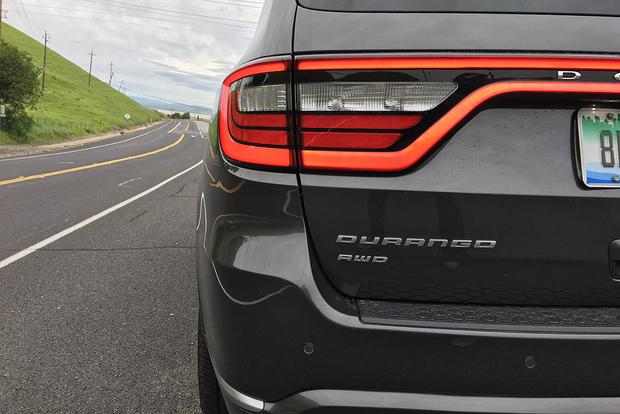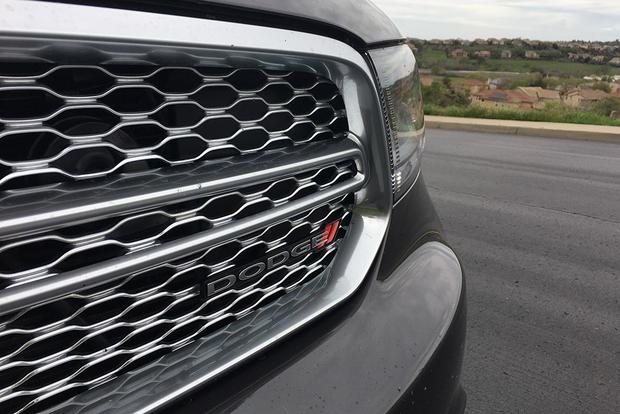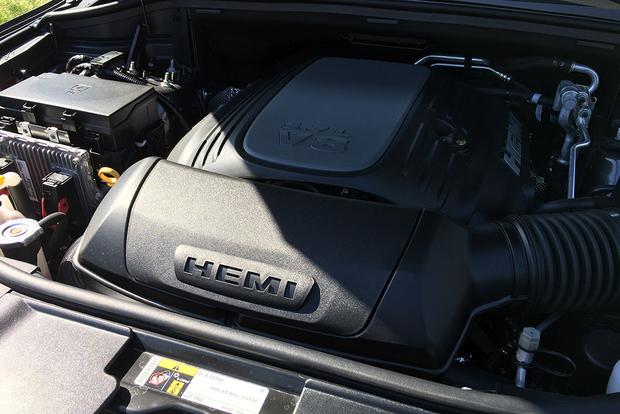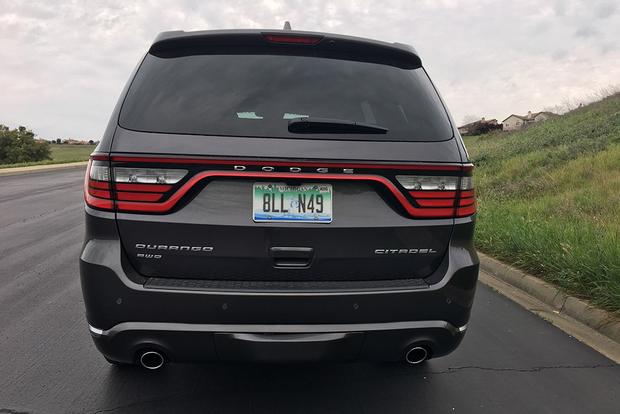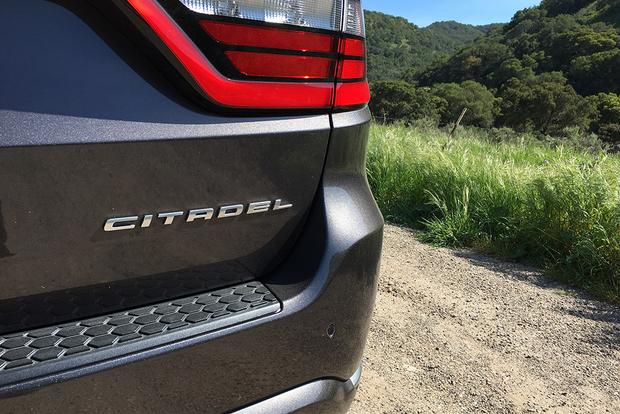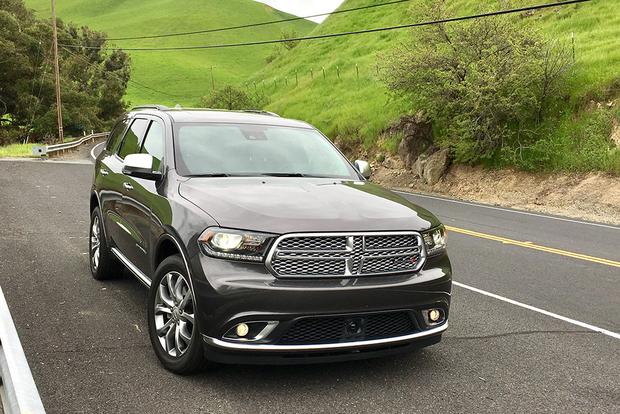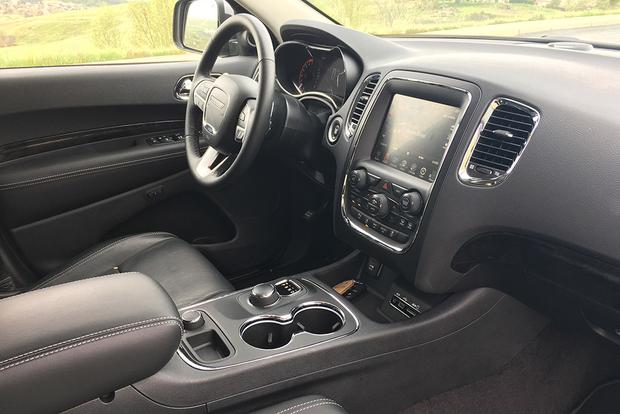 The 2017 Dodge Durango isn't exactly the most popular SUV on the road. Dodge calls it a full-size SUV, but the original Durango was designed to fill the gap between midsize SUVs like the Chevrolet Traverse, Ford Explorer and Toyota Highlander, and large SUVs like the Ford Expedition and Chevy Suburban. For example, Chevy sold 116,000 Traverses in 2016, Ford sold more than 200,000 Explorers and Toyota sold about 190,000 Highlanders. By comparison, Dodge sold fewer than 65,000 Durangos.
If you're looking for a three-row, mid- to full-size SUV and you want one that not everyone already has, the Durango should be on your list of candidates. Somehow, Dodge has managed to give the Durango a muscle car look and feel without sacrificing utility.
I recently picked up a 2017 Dodge Durango in Santa Barbara, California, for the specific purpose of spending time behind the wheel of an off-the-beaten-path SUV -- one I hadn't spent a lot of time driving.
Once behind the wheel, I headed north on U.S. Highway 101 out of Santa Barbara. The drive isn't especially interesting. Santa Barbara is a small town really; it's just a small town that's grown to about 90,000 residents but if you include the surrounding communities, it's more like 200,000. By comparison, San Diego is home to 1.3 million people.
You know how almost every midsize city in the U.S. has that one thing, that one claim to fame that city leaders have curiously decided to run with? It might be riverboats and Gold Rush in Sacramento, The Civil War in Atlanta or the artsy history of Taos, New Mexico. Arizona's thing is "Almost as weird as Florida."
Well, Santa Barbara's thing is Spanish Missions -- specifically, Mission Santa Barbara. As you might have guessed, most street signs in the heart of Santa Barbara are written in a sort of Spanish Mission style font. A cynic would say it all looks like a tacky blinking neon sign in front of a bad Mexican food eatery. But an optimist might say it's kitschy, unique and keeps the modern residents in touch with the city and state's cultural heritage. Either way, there is some seriously good Mexican food in Santa Barbara. I'd have a hard time choosing between Los Agaves and Super Cuca's Taqueria.
Full of beans and rice, I leave Santa Barbara. Just past Goleta, U.S. 101 borders the ocean for a few miles. On some stretches of it, a little further south, you can actually get sea spray on your windshield if the waves are big enough. The Durango's elevated height and quiet ride make these types of trips more enjoyable. People generally think of V8-powered SUVs as noisy. It's true, there is a bit of a rumble from the Durango's dual exhaust, but cruising on the highway, the 360 horsepower, 5.7-liter engine is smooth -- quieter and more luxurious than most V6 engines.
While various cars and trucks are powered by many different means, I like the reassuring pull of a V8. You can feel that the power is coming from a place of abundance, rather than the maxed-out buzziness of a smaller engine. The hilly terrain of the central coastal plains and hills never taxed the Durango. The transmission is an 8-speed, which seems about right. There was a little bit of frequent upshift/downshift that comes with driving in the hills, but it's not terrible.
The one thing you forget about in places like the untouched central coast and valley of California is just how nice people are. The family owned convenience stores don't have bars -- well, not all of them -- and the pace of life feels more like central Alabama rather than stereotypical California. Occasionally, San Francisco residents at breakneck speeds in new BMWs, smashing the serenity. But like their corporate-ladder-climbing mentality, it eventually passes.
I ended up in San Luis Obispo and did a few little errands. One was hauling my brother's large Rottweiler to the doggy day care. The Durango's cargo area is big, but doesn't feel as gigantic as a larger SUV like the Nissan Armada.
There is one thing that Dodge needs to re-consider with the Durango: the placement of the power rear hatch button. It's hidden so well inside the rear cargo, it took me two days to find it.
After winding through small-ish towns like Fremont and Pittsburg, I ended my trip in Roseville. It's small railroad town just north of Sacramento, but well west of Lake Tahoe, like two hours west, a whole world west. Here, the Durango was nothing special. Roseville is full of lifted Silverados, lowered Sedan DeVilles and stock Escalades. Bay Area money has nearly ruined what once was a quiet town. The sprawling strip malls and hopelessly illogical and cramped boulevards east of Interstate 80 make it good for bathroom breaks on the way to Tahoe. There's really no quiet unless you venture far into the old downtown area: Tattoo parlors and old steam train exhibits give it the kind of weird calm the rest of the town seems to hate.
The Dodge Durango starts at about $30,000. Like most SUVs, options drive the price up. I drove the Citadel Anondized Platinum AWD version -- yes, that's the real name. It's a $45,000 SUV that includes heated and ventilated seats, power seats, push button start, Uconnect, rain-sensing wipers, XM radio and a few other comfort features.
Unfortunately, that awesome engine adds about $4,000 to the price. Is it worth it? Maybe, but it's important to point out that Chrysler's relevively new Pentastar V6 is really good too, you just don't get 360 hp, dual exhaust or that V8 sound. I keep wanting to say that powerful V8 is the sound of the future, but in my heart, I know it sounds more like the past. Soon hybrid SUVs will replace Hemi V8s -- they'll have more power and use half as much fuel. But for now, the controlled rumble of the Durango's 5.7-liter gasoline-powered engine is something I keep wanting to hear more and more.