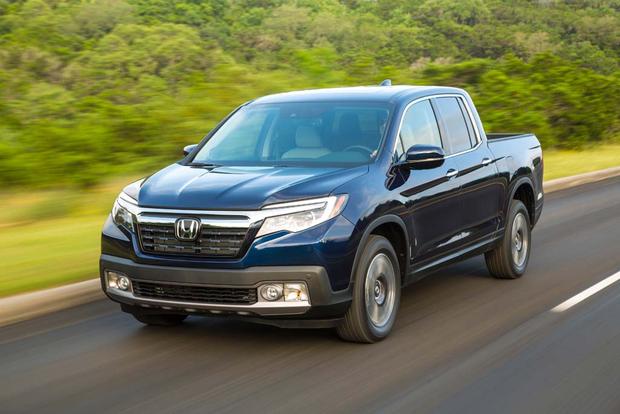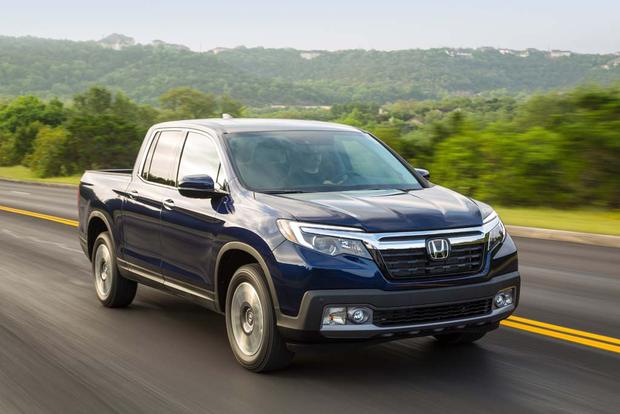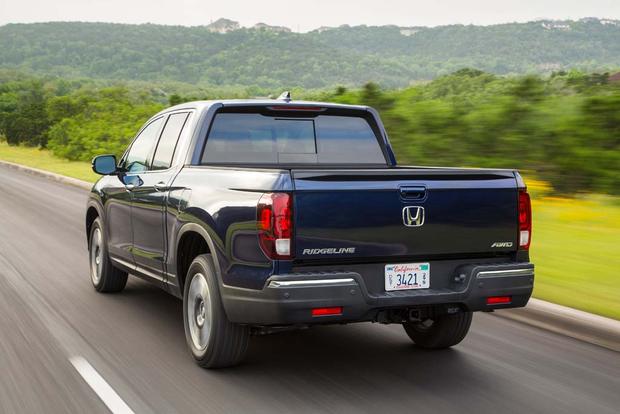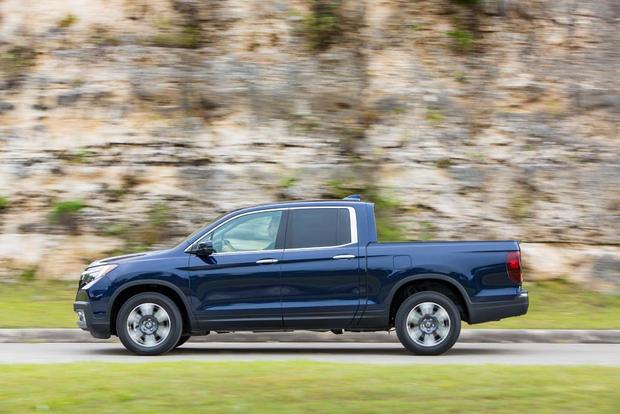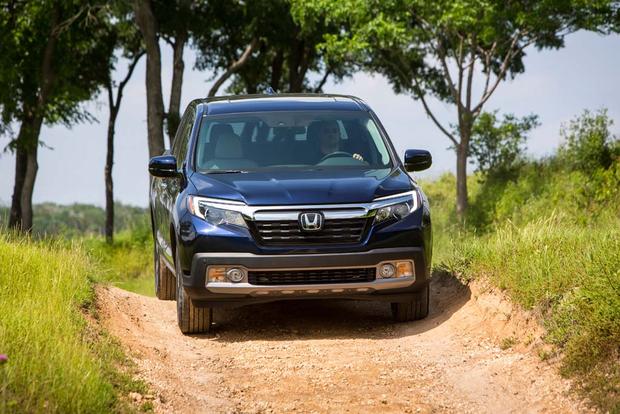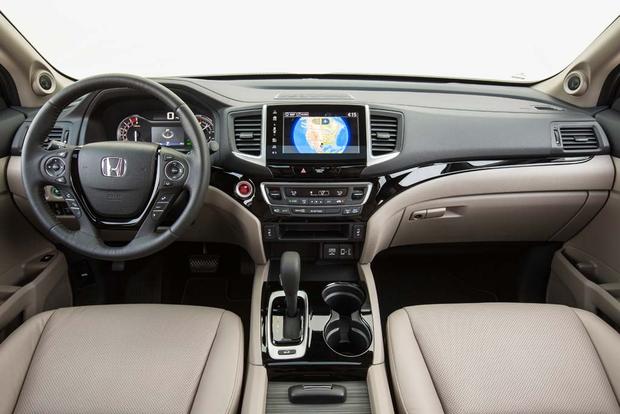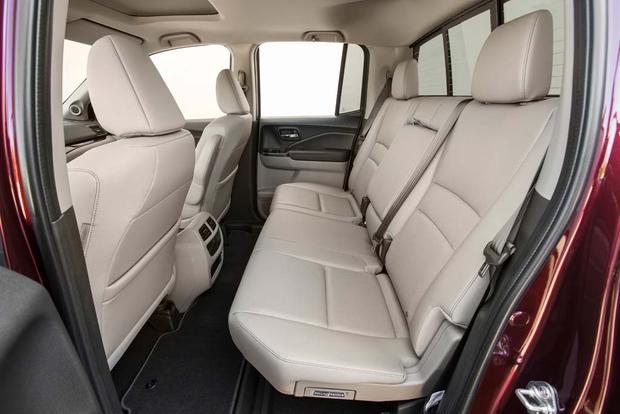 The 2017 Honda Ridgeline is an all-new midsize pickup that essentially blends the benefits of a crossover SUV with the capabilities of a small truck. You might remember that there was another Ridgeline, which was introduced a decade ago, that was the same in concept. However, this new version is less adventurously styled, more family friendly and, given that it's new, a far more modern vehicle. The fact that it's mechanically related to a crossover, the Honda Pilot, instead of being on a traditional body-on-frame truck chassis provides definite points of contrast when compared to other midsize pickups.
We recently had a chance to drive the new 2017 Honda Ridgeline for a week to see how it met our various commuting and family demands. Here's what we thought.
Not Really a Truck
A common observation was that the 2017 Honda Ridgeline felt more like driving a Pilot than a traditional truck such as the Chevrolet Colorado or Toyota Tacoma. In some ways, this was seen as a good thing. It's quieter inside and the ride in particular is far smoother, more composed and generally more pleasant, especially over rough pavement. It's especially good on the highway, where a traditional pickup's rear end has the tendency to bounce around. Your passengers are almost guaranteed to prefer riding in a Pilot.
Then again, there are ways in which the Ridgeline isn't enough like a truck to drive. One tester found it to be a little too refined and quiet, and said that "a little exhaust grumble would be welcome."
A Small but Clever Bed
The Ridgeline's one-size-only truck bed is big enough to fit a 4-foot sheet of plywood between the wheel wells or a pair of motorcycles with the tailgate down. However, our testers noted that it was indeed smaller than the longer beds offered by the Tacoma and Colorado. However, the Ridgeline's bed makes up for its lack of overall capacity with ingenuity. Our testers appreciated the trick dual-action tailgate that can drop down like a normal truck or swing out sideways.
"This is perfect for when you need to really reach far into the bed without the tailgate in the way," one of our testers said. "I'm surprised to see this in a Honda and not a Ford F-150. With all the thought that Ford puts into getting in and out of their truck beds, I can't believe it didn't do this first."
The swing-out tailgate also allows for access to the Ridgeline's next trick: a deep, lockable bin that can serve as a sort of trunk or watertight (but drainable) built-in cooler. Add to that the available, built-in bed speakers that use the bed itself to produce the sound, and the Ridgeline is an unmatched tailgating choice.
Family Use
"This seems like the perfect truck for someone needing something light duty and not so high off the ground," one of our testers said. "It's not as hard to get into as some trucks and side steps aren't really needed to get into it."
As such, if you have kids in need of climbing on board or getting into child seats, the much lower Ridgeline should make things a lot easier. It only has 7.3 or 7.9 inches of ground clearance (depending on whether it's front- or all-wheel drive) versus the Tacoma's 9.4 inches and the Subaru Outback's 8.7 inches.
Once on board, you'll find a much more spacious and comfortable back seat than what is offered in the crew cabs of the Tacoma and Colorado. However, one of our testers, who put his son in the back with a child seat, wondered if there was enough space for family use. This is definitely something to try out during your own test drive, and a negative answer could mean that you'll have to step up in size and price to a full-size pickup.
Value
Our 2017 Honda Ridgeline test vehicle cost about $41,000, which is about $5,000 more than a comparably equipped Chevy Colorado. If you're able to live without some features like the sunroof and bed speakers, however, the price point lowers to one that we thought was more competitive with the market.
Our Take
The 2017 Honda Ridgeline is a more comfortable and livable vehicle than other, more traditional midsize pickups. If you desire the added utility and ruggedness of a truck, but don't need the rather rough-and-tumble driving experience of one, the Ridgeline is most definitely worth considering. If, however, you kind of like your truck to be a little rough, no amount of practicality is bound to change your mind.