Car Comparison
2017 Hyundai Elantra vs. 2017 Toyota Corolla: Which Is Better?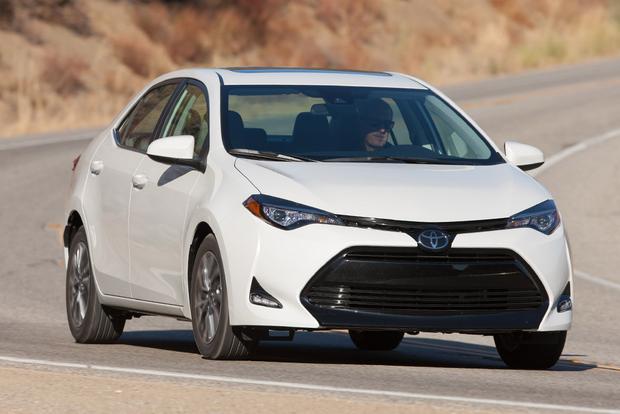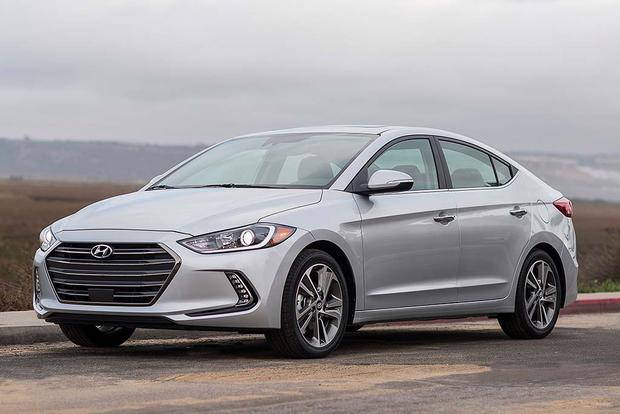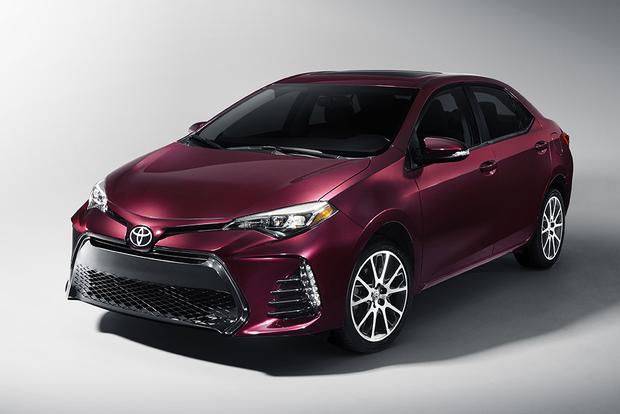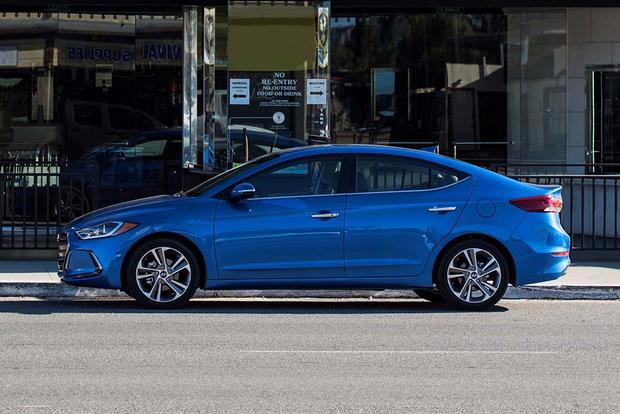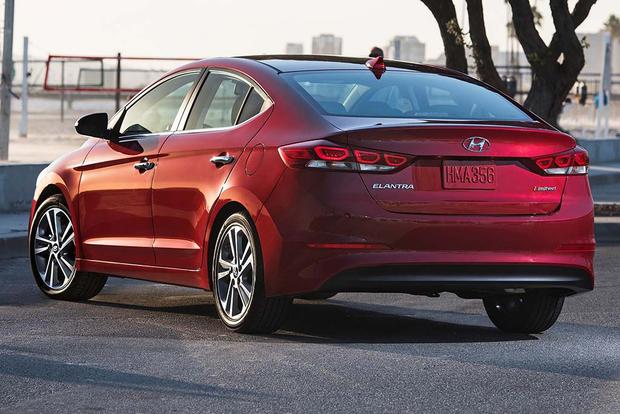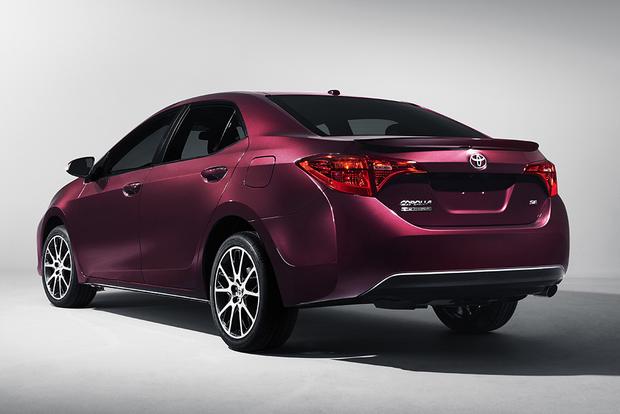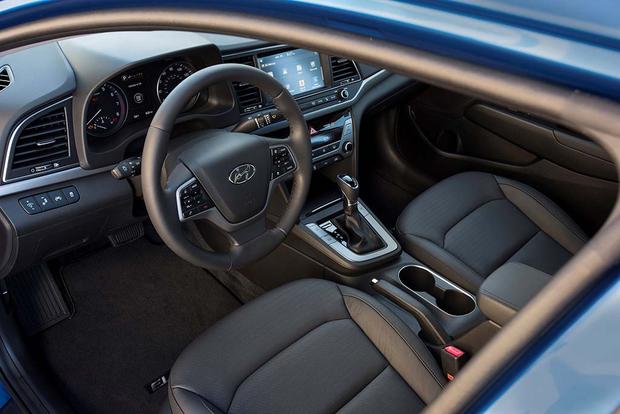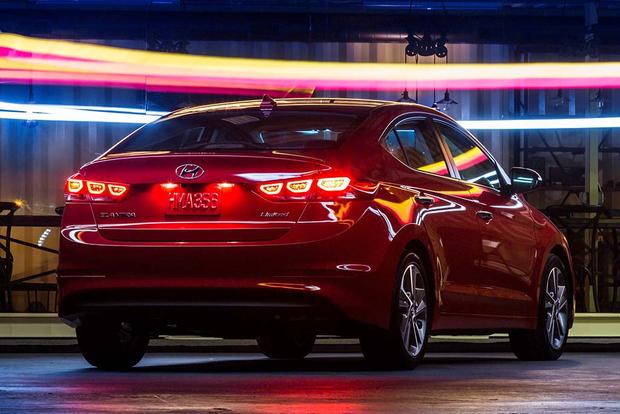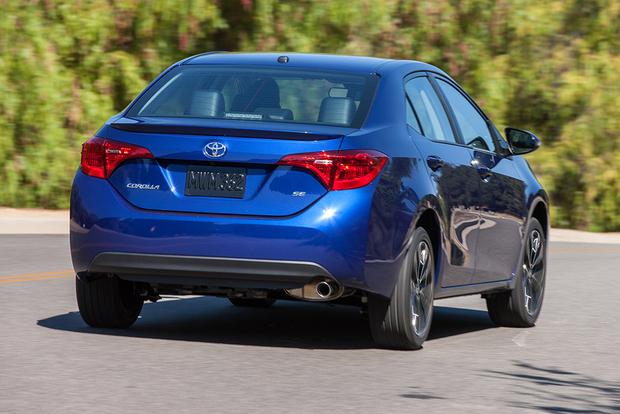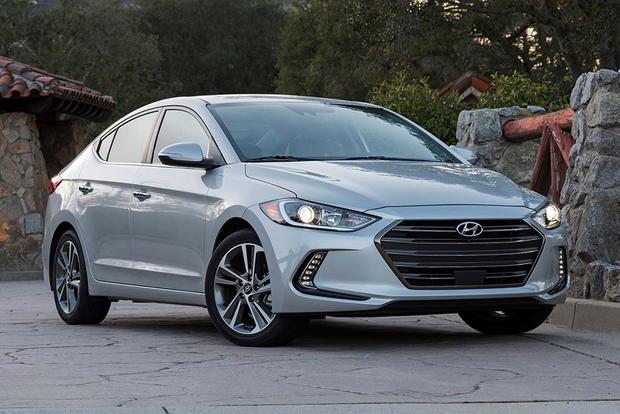 If you're interested in buying a new compact car, we have no doubt your shopping list includes the 2017 Hyundai Elantra and the 2017 Toyota Corolla, two of the most popular new models on sale today thanks to reasonable pricing, generous equipment and excellent gas mileage.
Which one is better? And which one should you choose? To help you answer those questions, we've created a close comparison between the Elantra and the Corolla. First, let's see what's new with both cars for the latest model year.
2017 Hyundai Elantra
The Hyundai Elantra was fully redesigned for 2017. Updates include completely new styling inside and out, a host of new features and equipment, more safety gadgets and technology items, and improved cabin materials.
2017 Toyota Corolla
The Corolla has been freshened for the 2017 model year. Although it's not fully redesigned like the Elantra, it touts slightly updated styling, a new special-edition 50th Anniversary model and, most importantly, several new safety features including automatic forward-collision braking, lane-keep assist, automatic high beams and more.
Reliability
Because the 2017 Elantra is so new, reliability experts at J.D. Power have not yet rated it for dependability. However, the outgoing (and highly different) Elantra model earned an average score. Meanwhile, the latest Corolla earned a best-in-class reliability rating from J.D. Power, suggesting truly impressive dependability.
With that said, the Elantra beats out the Corolla when it comes to warranty coverage. While the Toyota offers 3 years or 36,000 miles of bumper-to-bumper coverage and 5 years or 60,000 miles of powertrain protection, the Elantra boasts an impressive 5 years or 60,000 miles of bumper-to-bumper coverage and 10 years or 100,000 miles of powertrain protection. As a result, this category is a draw. While the Corolla likely offers better reliability, the Elantra offers longer warranty coverage.
Fuel Economy
The Elantra offers two engines. Most models use a 147-horsepower 2.0-liter 4-cylinder, which returns up to 29 miles per gallon in the city and 38 mpg on the highway. Drivers who especially prioritize fuel economy will want to go with the Elantra Eco, which uses a 128-hp 1.4-liter turbocharged 4-cylinder that touts up to 32 mpg city/40 mpg hwy.
The Corolla only offers one engine, a 1.8-liter 4-cylinder that makes 132 hp in most models and 140 hp in the efficiency-focused Corolla Eco. Eco models return up to 30 mpg city/42 mpg hwy, while the standard Corolla touts up to 29 mpg city/38 mpg hwy, though base models with an outdated 4-speed automatic transmission are rated at just 27 mpg city/36 mpg hwy.
The verdict? Both the Corolla and the Elantra offer excellent fuel economy, especially in their Eco trims, which are roughly tied in terms of gas-mileage numbers. Avoid the base-level Corolla with its 4-speed automatic, and you should see great gas mileage from either car.
Safety
Both the Elantra and the Corolla offer an impressive list of safety features that would've been totally shocking in compact cars even 5 years ago. For instance, both models offer lane-departure warning, lane-keep assist, forward-collision warning, automatic forward-collision braking, automatic high beams and adaptive cruise control. Interestingly, however, the Corolla still doesn't offer a blind spot monitoring system or rear cross-traffic alert, two safety advantages the Elantra has.
As for crash-test ratings, the Elantra earned a 4-star overall score from the federal government's National Highway Traffic Safety Administration (NHTSA), while the Corolla earned a 5-star rating. Meanwhile, the Elantra earned a coveted Top Safety Pick+ score from the Insurance Institute for Highway Safety (IIHS), while the 2016 Corolla fell short due to a mediocre Marginal rating in the firm's front small-overlap crash test, something we hope Toyota corrected for 2017.
The verdict? The Hyundai gains a slight advantage in terms of safety features but falls short in NHTSA ratings. If the Corolla cleans up its IIHS rating for 2017, we'd consider this category a draw. Otherwise, the Hyundai, with more safety features and a better IIHS score, earns a slight victory.
Technology
The Hyundai Elantra is one of the most technologically advanced compact cars on the market, and it offers several advantages over the Corolla. We've already mentioned two features, blind spot monitoring and rear cross-traffic alert, that the Corolla doesn't have, but the Elantra's advantages go beyond safety equipment. Other items include an 8-inch touchscreen (compared to a 6.1-in touchscreen for the Corolla), an available Infinity sound system, driver's-seat memory settings, heated rear seats, ventilated front seats and more.
Our verdict here is simple: While safety features are relatively similar, gadget lovers will feel far more at home in the Elantra than in the Corolla.
Value
Although the Elantra and Corolla seem relatively similar so far, the Hyundai offers one major advantage over its Toyota rival: pricing. The Elantra starts at around $18,000, while the Corolla's base price is over $19,000 with shipping, and that difference sticks with the two cars as you progress through the trim levels. While many drivers won't mind paying more for the highly trusted Toyota name, we find it hard to justify the added expense. As a result, we think the Elantra is a better value.
Autotrader's Advice
Thanks to updates for the latest model year, the 2017 Toyota Corolla now joins the Hyundai Elantra as one of the best compact cars on the market. It will soon add a hatchback variant, formerly dubbed the Scion iM, which increases its model range. But to us, the Elantra is the better vehicle. Not only does it offer a lower price and a longer warranty, but it touts more safety equipment and overall technology. Still, you'll be happy to know it's hard to go wrong with either model if you're interested in a good compact car.