Car Comparison
2017 Infiniti Q60 vs. 2017 Mercedes-Benz C-Class Coupe: Which Is Better?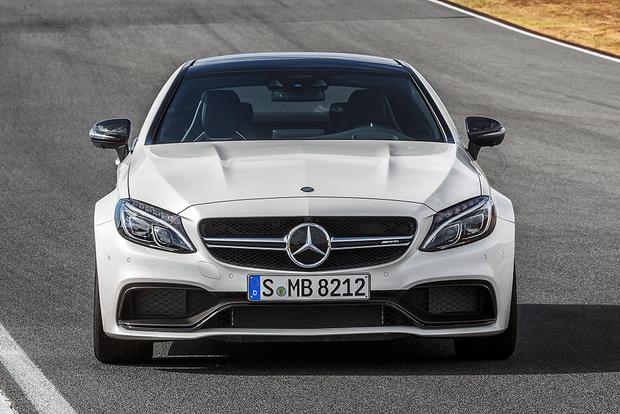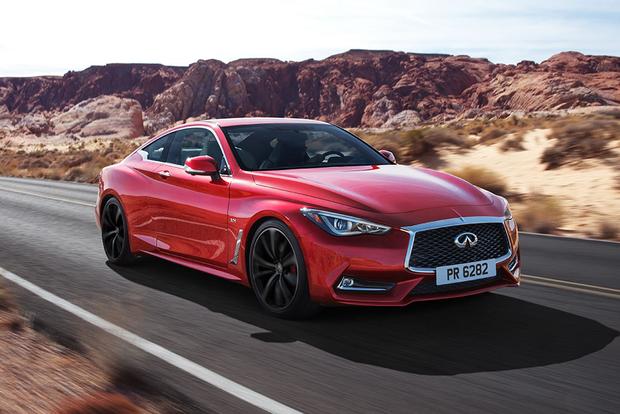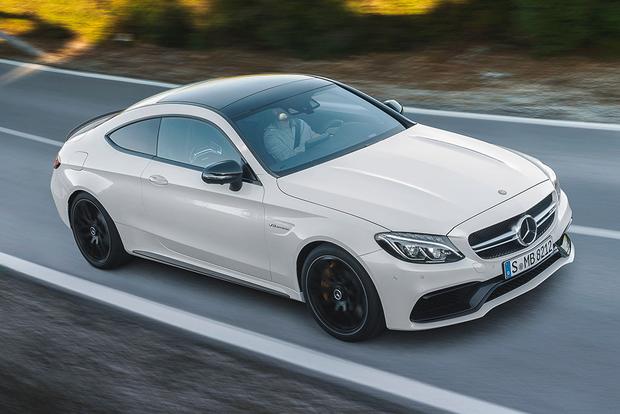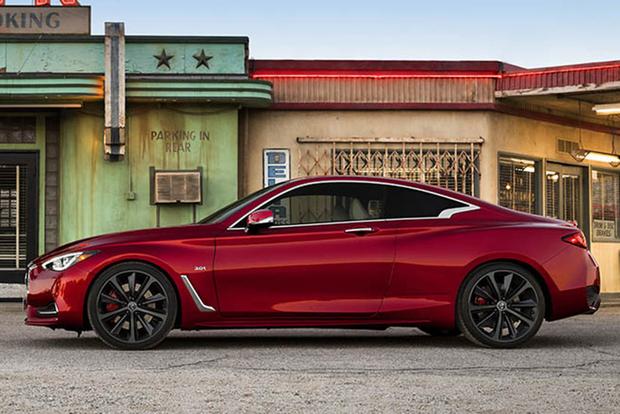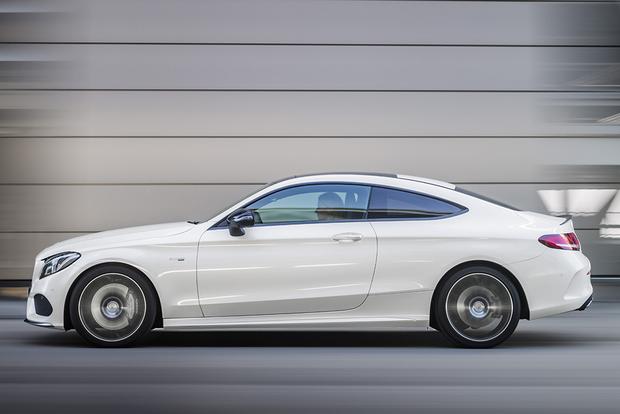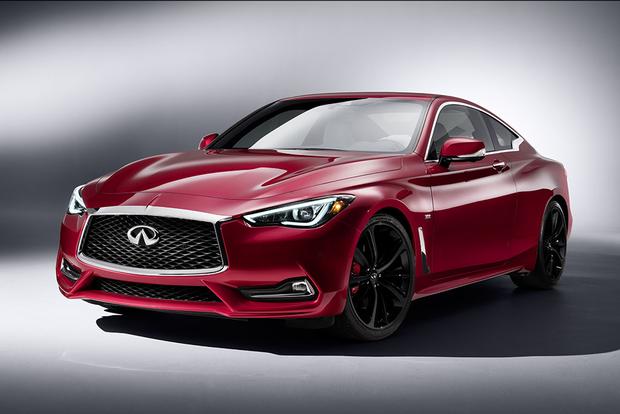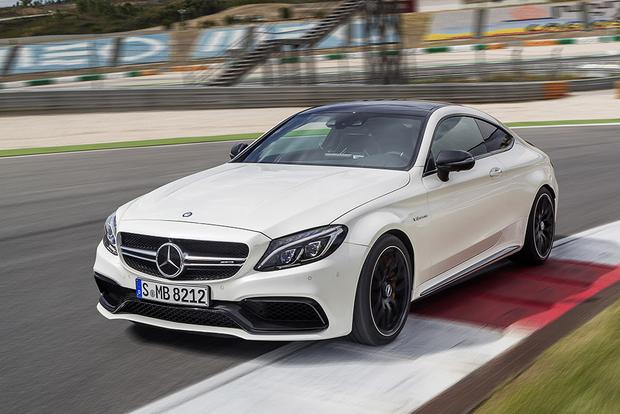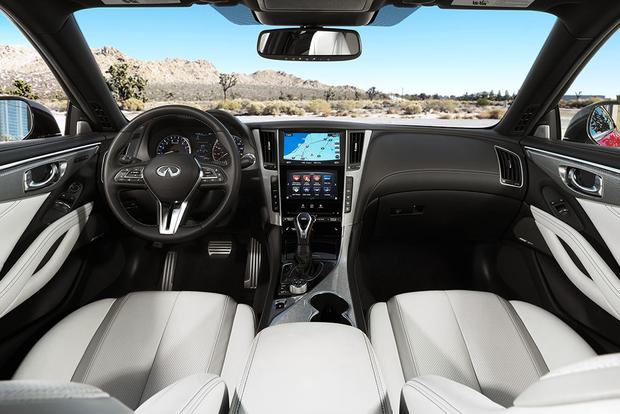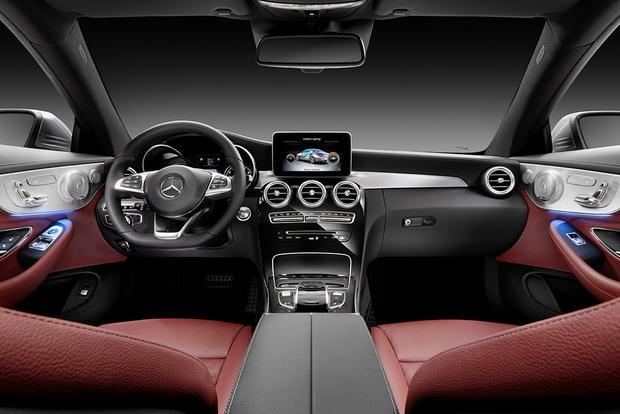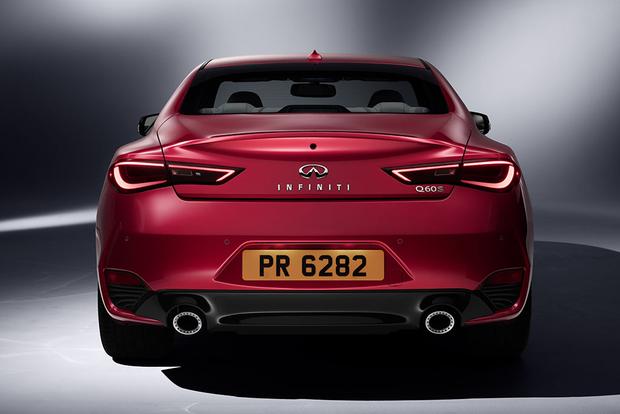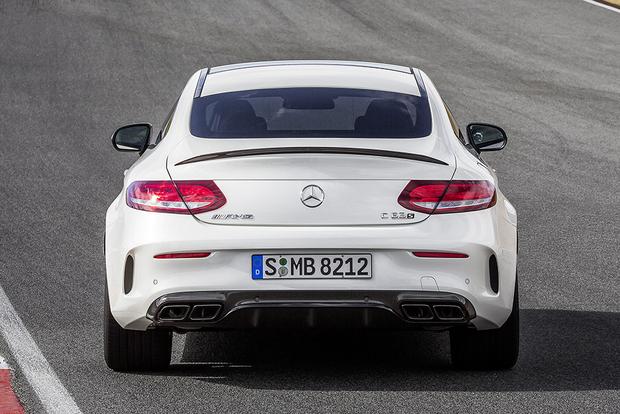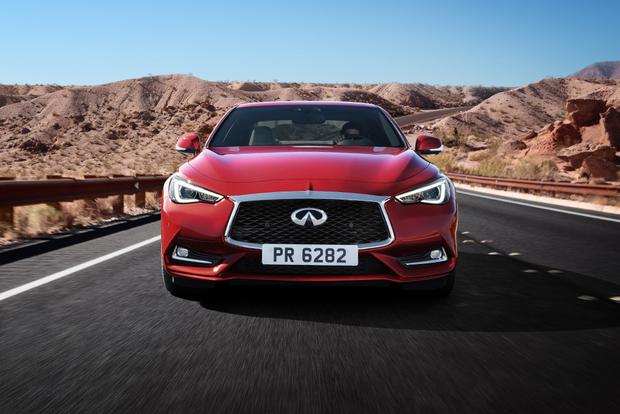 The luxury coupe is back. After the segment has grown staler than year-old croutons, its ranks are being replenished with redesigned entries. Two of the newest are the 2017 Infiniti Q60 and the 2017 Mercedes-Benz C-Class Coupe, both redesigned this year with sleek styling certain that may make you think twice about getting their more practical 4-door siblings. Let's take a closer look to help you decide which one is better for you.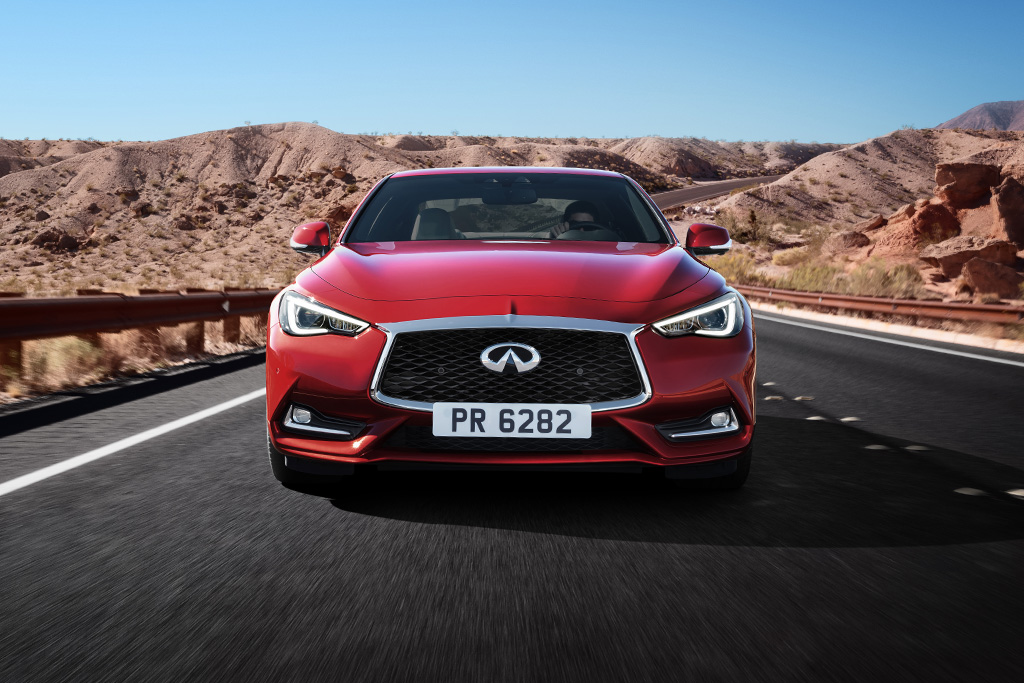 2017 Infiniti Q60
The Q60 is all-new for 2017, a ground-up replacement for the previous Q60 (originally known as the G37 Coupe) and essentially the 2-door version of Infiniti's Q50 sedan. Highlights include distinctive styling, improved cabin quality, up-to-date feature content and a trio of new engines.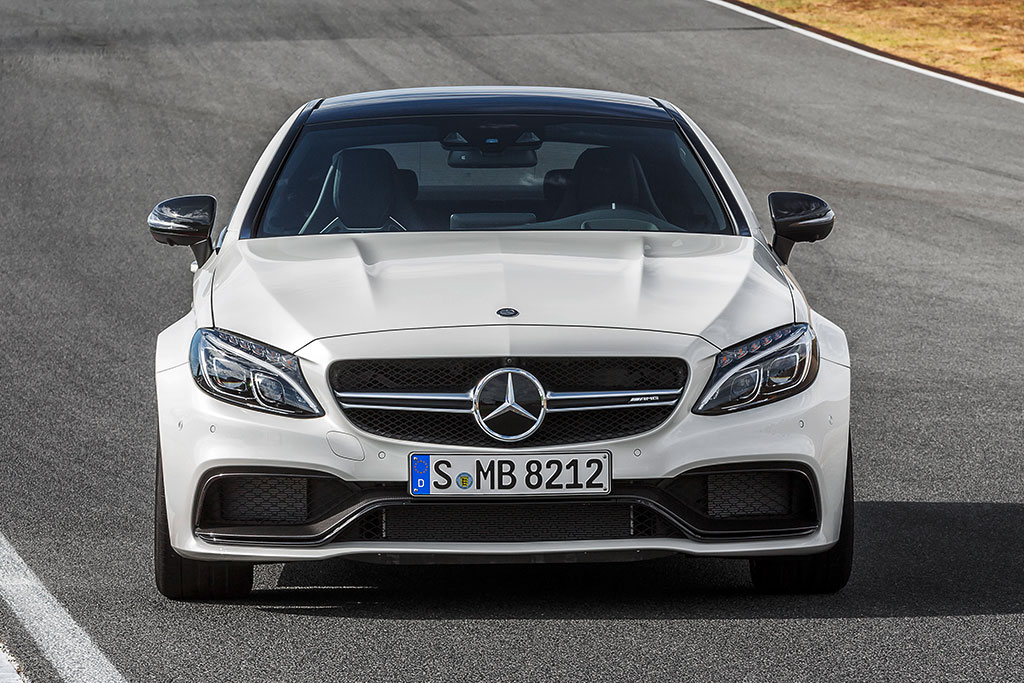 2017 Mercedes-Benz C-Class Coupe
The C-Class Coupe was also redesigned for 2017 and is based on last year's all-new C-Class sedan. Compared to the coupe it replaces, the new C is far sleeker and attractive, better justifying the blow to practicality that comes with two fewer doors. Its impeccable cabin, updated electronics and new engines are other highlights.
Reliability
Both of these cars are too new to have useful reliability data -- but for what it's worth, there haven't been many customer complaints logged about the Q60's 4-door Q50 sibling. The previous-generation C-Class also had pretty strong reliability ratings, and there haven't been many complaints logged about the current-generation sedan, either.
Performance
Both the Q60 and the C-Class are available with three engine choices. The Mercedes C300 model comes with a 2.0-liter turbocharged 4-cylinder that produces 241 horsepower and 273 lb-ft of torque. This is a strong, smooth engine -- you'll likely be surprised that it has only four cylinders -- and Mercedes estimates it'll go from 0 to 60 miles per hour in a rapid 5.9 seconds. The base Q60 2.0t actually has a Mercedes-sourced 2.0-liter turbocharged 4-cylinder as well, but it's an older engine that produces only 208 hp and 258 lb-ft of torque. Given this power deficit, this base Q60 is much slower, with an estimated 0-to-60 time of 7.3 seconds. That's a considerable difference.
From there, the two cars' performance upgrades don't exactly line up apples-to-apples. The AMG C43 model has a 3.0-liter turbo V6 that produces 362 hp and 384 lb-ft of torque, goes from 0 to 60 mph in an estimated 4.6 seconds and has a variety of other performance-oriented elements that elevate it far beyond the most basic V6-powered Infiniti.
The 6-cylinder Q60 also has a 3.0-liter turbo V6 -- dubbed the 3.0t and sourced from Infiniti itself -- that produces 300 hp and 295 lb-ft. On the one hand, it falls far short of the C43, but on the other, it provides a level of improved performance beyond the C300 that isn't offered by Mercedes. The 3.0t is also available in the Silver Sport model, which includes its own variety of other performance-oriented elements.
The highest-performing Infiniti Q60 is the Red Sport 400, which has an upgraded version of the 3.0-liter turbo V6 that produces 400 hp and 350 lb-ft of torque. Despite this impressive-sounding amount of power, acceleration itself is a bit of a letdown: Its 0-to-60 estimates are just a hair under 5 seconds, and putting your foot down doesn't provide the same sort of thrill (especially in the noises it makes) that you'd get from the C43.
There's also the range-topping AMG C63, which has a 4.0-liter turbo V8 good for either 469 hp or 503 hp. Obviously, it would be unfair to further compare the Infiniti to this model, given the difference in power and price.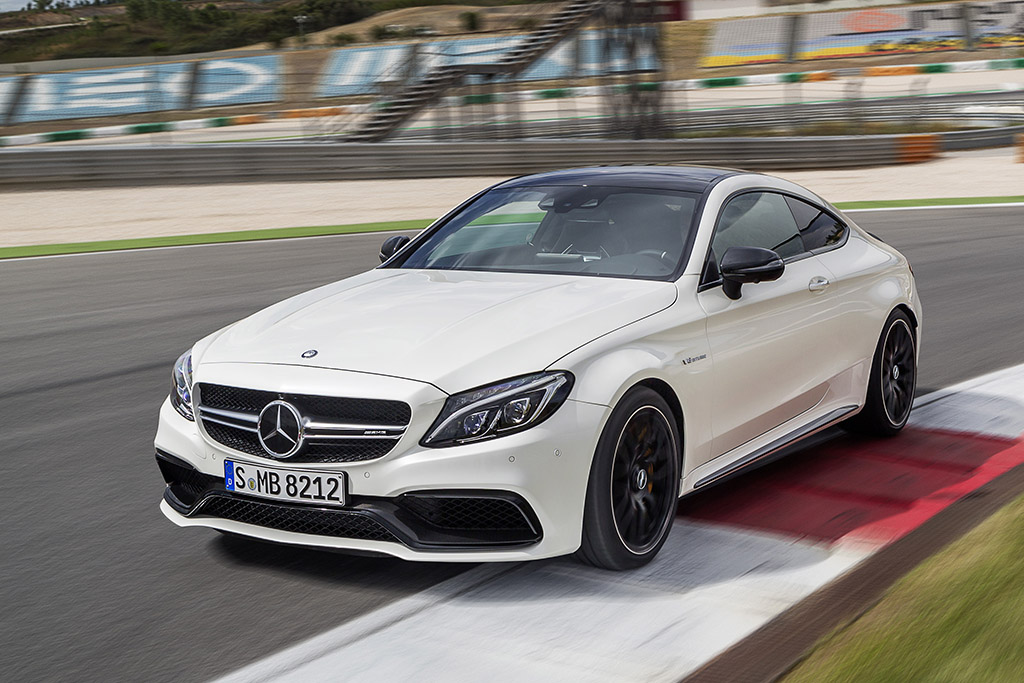 Fuel Economy
Despite having considerably more power, the C300 delivers slightly better fuel economy than the Q60. The Environmental Protection Agency says the C300 should return 23 miles per gallon city, 30 mpg on the highway and 26 mpg in combined driving, whereas the Q60 2.0t gets 22 mpg city/30 mpg hwy/25 mpg combined. Opting for all-wheel drive with either the Mercedes or the Infiniti cuts these figures by 1 mpg.
The 300-hp Infiniti Q60 returns 19 mpg city/28 mpg hwy/22 mpg combined, while the Red Sport 400 actually does a bit better at 20 mpg city/27 mpg hwy/22 mpg combined, despite producing an extra 100 hp. Combined-driving figures aren't available for the C43, but it does return 20 mpg city/28 mpg hwy.
Essentially, given how much power the Mercedes has, its near-equal fuel economy gives it the advantage here.
Safety
Few cars boast more standard equipment than the Mercedes-Benz C-Class. Besides the usual front and side airbags, it has side pelvic airbags, knee airbags, a driver-inattention warning system, forward-collision warning and automatic braking and cross-wind assist. Options include a blind spot monitoring system, lane-keep assist, an enhanced forward-collision and auto-brake system and rear-end collision detection and protection. We've also found these various systems to be some of the best-executed on the market, including its superior Distronic Plus adaptive cruise control and steering-assist system, which comes pretty darn close to driving for itself on the highway.
The Infiniti Q60 doesn't come standard with those Mercedes extras, although a rearview camera is included. Its Driver Assistance package does include an advanced forward-collision warning system capable of detecting pedestrians and stopped vehicles ahead of the car directly in front of you (Mercedes does not offer that particular capability). A blind spot monitoring system, lane-departure warning and intervention and a unique reverse auto-brake system are available.
Both cars are available with automatic crash notification and other emergency calling services.
Technology
The C-Class and Q60 have very different tech interfaces, but both can confuse at times. The Q60 comes with Infiniti's dual-touchscreen interface. The upper screen, which can also be controlled by a knob on the center console, is mostly devoted to the navigation system. The lower screen is a more advanced display similar to one on a smartphone -- you'll end up interacting with this one more, since it controls the audio system. It's this split of functions that may cause a head-scratch or two.
The Mercedes is definitely the more visually appealing of the two systems, with its large dash-mounted screen and nifty center-console touchpad/rotary-knob controller. However, that controller presents its own confusion -- everything can be equally accomplished by either the touchpad or the rotary knob. The menu structure is also overwhelming and unintuitive at times.
The winner, then? Really, whichever makes the most sense to you. In terms of the actual technology features, apart from the Mercedes' safety tech, both are pretty much available with the same items.
Interior Quality and Space
Victory goes to the Mercedes here by a large margin. The C-Class has a gorgeous cabin that looks fantastic and is constructed to an exacting degree with top-notch materials. It only gets nicer once you start specifying leather, different wood trim or the Burmester sound system with its fancy silver speaker covers. If you're wondering why the Mercedes costs more, having a seat inside will probably be all the explanation you need. However, it also has a bit more usable space in the back seat. Neither would be what we'd call spacious, and legroom is similar, but the C-Class's headroom makes it able to accommodate a slightly taller adult than the Q60 can.
Now, just because the C-Class has a superior cabin doesn't mean the Q60's is bad. Far from it: The Infiniti's construction also seems quite tight, and its materials certainly look and feel premium. There's a bit more of a gap between lower and upper trims, however, and the overall design is less elegant and overtly luxurious than that of the Mercedes. The Infiniti does have a slightly larger trunk than the C-Class, though.
Value
The Q60 2.0t starts at $38,950, while the C300 starts at $42,650. The C-Class has a few extra standard safety features and possesses stronger power, better fuel economy and a higher-quality interior. However, the similarly equipped Q60 3.0t is only $44,300, and given its greater power, it may actually present a stronger point of comparison to the C300. Then there's the Red Sport 400 at $51,300 versus the C43 at $55,500. The Mercedes has a few extra features and should ultimately deliver better acceleration, but when comparably loaded, it'll be more expensive.
So, the Benz is undeniably the pricier car, but it's not like you're not getting anything for your extra cash. It just comes down to whether you value getting more feature content for your money or appreciate the Benz's less-quantifiable advantages.
Autotrader's Advice
The C300 might be pricier, but top to bottom, it's ultimately a better car than the Q60 2.0t. The answer is less definitive from there, however, as the V6-powered Q60 models don't exactly line up with the C-Class. One of those might actually be a better fit for you.