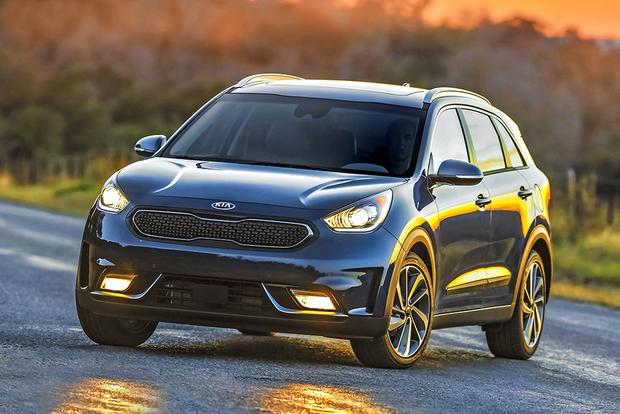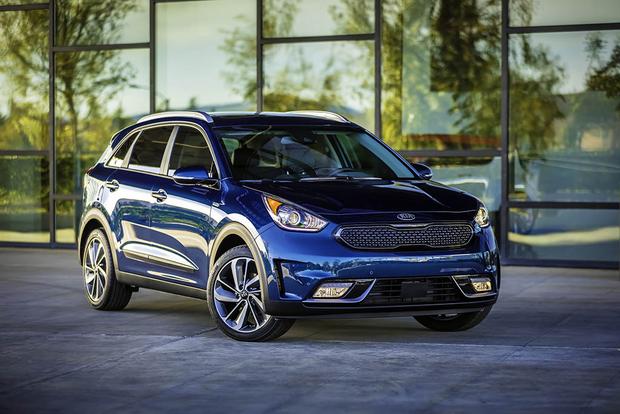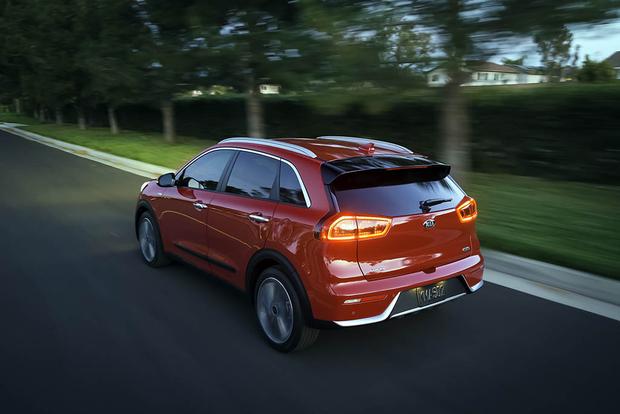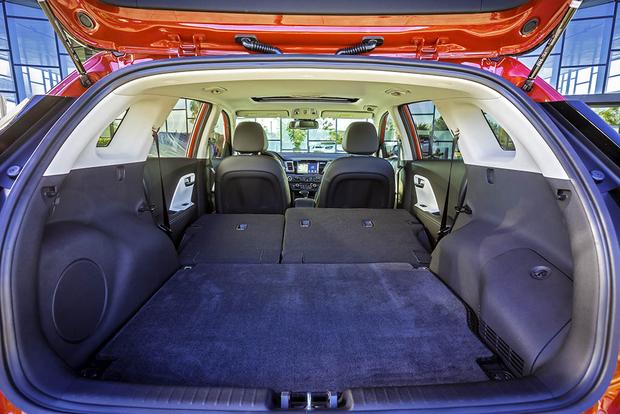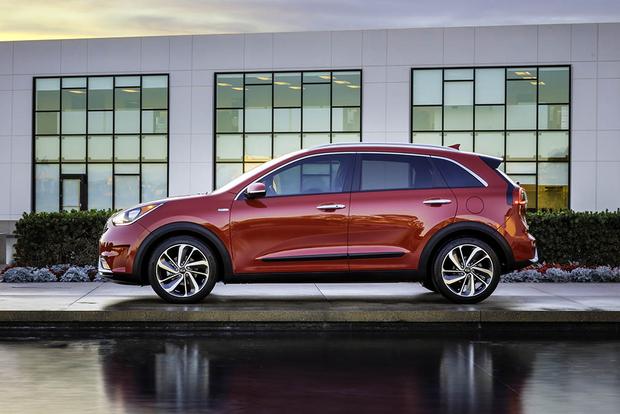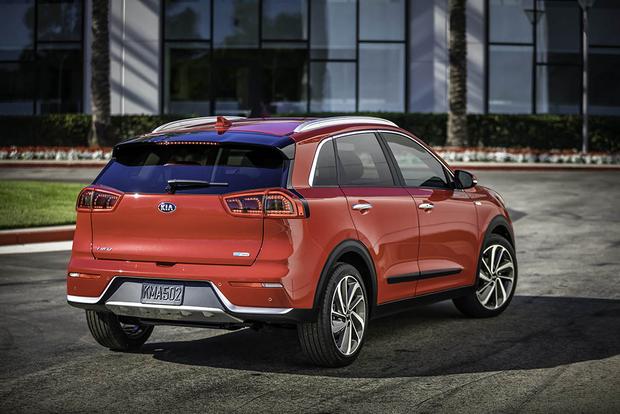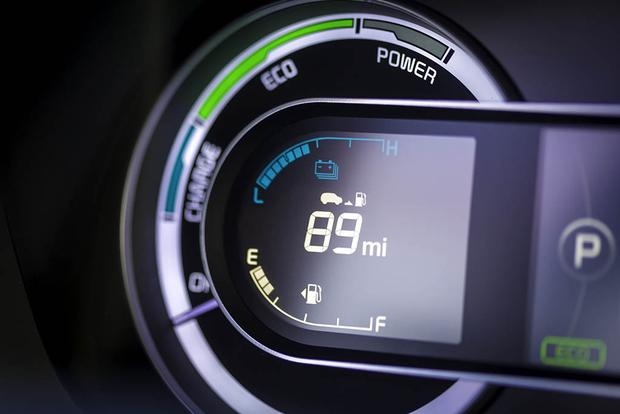 Touted by the brand's marketers as the unhybrid hybrid, the 2017 Kia Niro is a surprisingly competent blending of fuel-sipping technology with the amplified functionality of a crossover. No real gimmicks here. Kia seemed intent on delivering a crossover motivated by a full-blown hybrid system that, if the driver were able to close his eyes, could easily be mistaken for a gasoline-only peer. Although it didn't exactly hit that target, it came pretty darn close.
If you've been paying attention, neither the fact that Kia set such a target for itself nor that it came remarkably close to hitting it should come as a surprise. Trying to keep up with Kia is sort of like trying to capture a cheetah with a butterfly net. In the 22 years it has sold cars in the United States, the automaker has gone from "What's a Kia" to the market's eighth-largest seller of vehicles. In 2001, Kia was dead last in J.D. Power's IQS (Initial Quality Survey). Last year it was first -- the only time anything but a luxury brand managed to lead the pack in in this quality survey.
Hybrid sales were down last year. Let's face it, for most of 2016, gasoline was cheaper than milk. Over the years, more and more electric models have been chasing the same three percent of new-car sales. As long as gasoline prices remain relatively low, will any hybrid manage to break out? Who knows -- but the Kia Niro may have hit on the formula needed to convince some traditional sedan owners who are moving to crossovers to give hybrids a try.
Square One
Rather than jamming a hybrid system into a Sorento or some all-new gasoline-fueled crossover, Kia chose instead to begin with a clean sheet of paper and build a hybrid crossover from the ground up. The first vehicle to use Kia's all-new eco-car platform, the Niro had most of its lines penned at Kia's California design center in Irvine. Because the Niro was always intended to be as much crossover as hybrid, care was taken to make the exterior as slippery as possible without sacrificing the passenger and cargo space typically associated with a crossover. Kia stashed the hybrid system's battery under the rear seat in another move to maximize interior space.
Low and squat, the Niro manages an athletic stance but doesn't put much face to the wind. Shorter than the Prius Prime by nearly a foot, it's taller and wider than the Toyota, while offering a higher seating position than many hybrids and most sedans. Some exterior pieces, such as the hood and tailgate, are aluminum, joining the aluminum suspension components and brake rotors that help rein in weight and improve mileage.
Get Up and Go
The engine half of the Niro's power partnership is a 104-horsepower Atkinson-cycle 1.6-liter 4-cylinder engineered by Kia specifically for hybrid applications. "Thermal efficiency" is how Kia sums up the exhaust-heat recovery system that rapidly warms the cylinder head. This helps maximize engine efficiency almost immediately after engine start-up.
Situated between the engine and transmission is a 43-hp electric motor. Working together, engine and motor generate 139 hp and an impressive 195 lb-ft of torque.
Kia engineers considered and then passed on using a CVT to usher the hybrid system's output to the front wheels. It just didn't feel enough like a true crossover. Instead, they went with a 6-speed dual-clutch transmission. Unless it's in Sport mode, however, shifting is mapped for maximum mileage, meaning it tends to upshift a bit early. Sport mode delivers somewhat snappier, higher-rpm shifts, as well as quicker throttle response, but it sacrifices some fuel economy. The Niro is not available with all-wheel drive.
Except for the entry-level FE grade, every Niro will deliver a government-estimated 51 miles per gallon in the city and 46 mpg on the highway. Missing some content, such as roof racks, found in the other trim levels, the lighter FE is government-rated at 52 mpg city/49 mpg hwy.
Is This a Hybrid?
Not only has Kia done a fair job of masking the Niro's hybrid-propulsion system in its curb appeal and the way it drives, but it has also resisted the temptation to clown up the instrument panel and controls simply for the sake of trying to appear futuristic. The instrument panel is a straight, horizontal line; the styling, clean and tidy. A 7-inch touchscreen anchors the center of the dashboard with a few round knobs and buttons below it to control the HVAC and audio systems. Nothing gaudy and nothing complicated.
Show Me the Money
Kia just announced pricing. In addition to the FE trim, Niro will come in LX, EX and Touring grades. There is also a limited-production Launch Edition. Before the $895 factory delivery charge, the FE will carry a price tag of $22,890. The top-end Touring grade will ring the register at $29,650.
Every Niro will come with full power accessories, auto-on headlights, hill-start control, cruise control, a tilt-telescopic steering wheel, an outside temp display, a trip computer, dual-zone automatic climate control, a rearview camera, a 4-speaker audio system, Bluetooth connectivity, and Kia's UVO infotainment system with smartphone integration, Android Auto and Apple Carplay.
The two upper grades will have either as standard or as options blind spot monitoring, lane-departure warning, smart cruise control, autonomous emergency braking and front/rear park assist.
Postscript
In zipping around the roads surrounding San Antonio in Texas Hill Country during the Niro's media introduction, we found it, if not sporty, at least satisfying to drive. It's quiet, handles credibly and responds well to steering input. With plenty of room for five, the Niro is a value-packed, fuel-stingy people mover. Although Kia fully expects the Niro to earn top scores, neither the government nor the Insurance Institute for Highway Safety has released crash-test results.
The Niro should be in showrooms by the time you read this; a plug-in version is scheduled for showrooms this fall.
To gain access to this information, Autotrader attended an event sponsored by the vehicle's manufacturer.