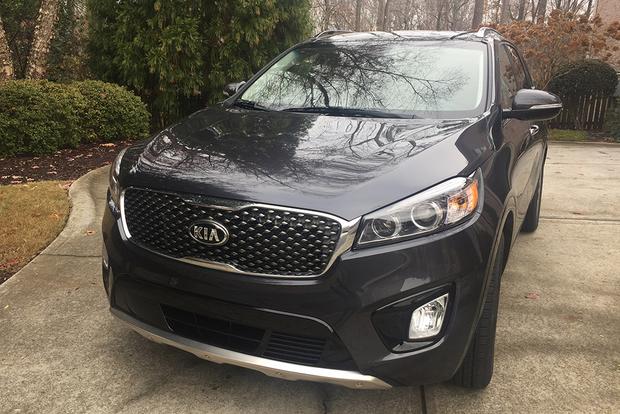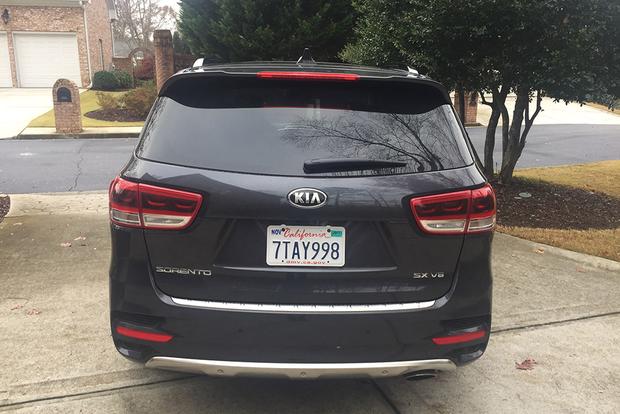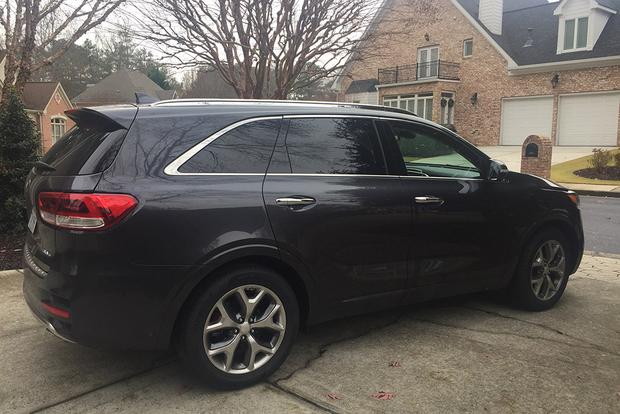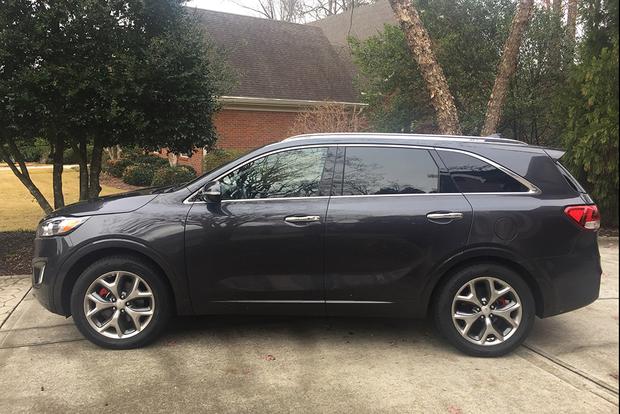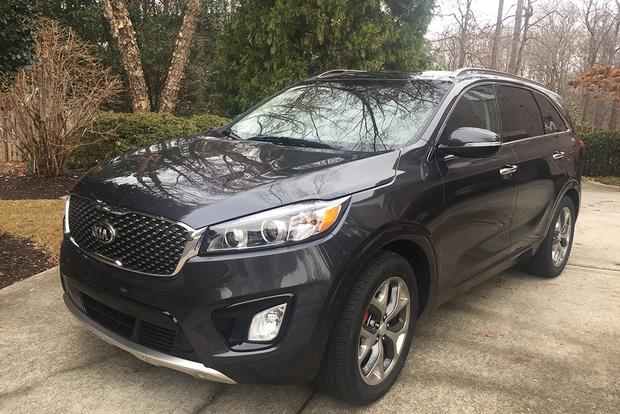 As a mom of young kids, whenever I would think about features I need/want in my daily driver, engine power never really came into play. Wide rear door frames and exposed seat-belt receptacles for easy child-seat installation were more my speed. Those and maybe some advanced safety and tech features were all I thought I needed in a family-friendly SUV. That is, until I got behind the wheel (er, the pedal) of our long-term 2017 Kia Sorento.
Like Whoa
This. Thing. Moves. Honestly, I was SHOCKED. I was in the Autotrader parking deck, leaving the office for the day, and I had just finished installing my kids' car seats (which, as it turns out, was a breeze, thanks to the wide rear door frames and exposed seat-belt receptacles). I tapped the gas and FLEW. "Did my high heel just accidentally floor the accelerator?" I wondered. Nope. Our Sorento SX just happens to have a 290-horsepower 3.3-liter V6.
In Comparison
It's important to note that I had just spent a few weeks driving one of our other long-term testers, the 2016 Honda Pilot. I really like the new Pilot as a family-hauler, but when you compare it to the 2017 Kia Sorento just in terms of power and driving dynamics, the Sorento's combination of higher horsepower and lower curb weight makes it feel faster and more fun to drive. Something that I care about now, apparently.