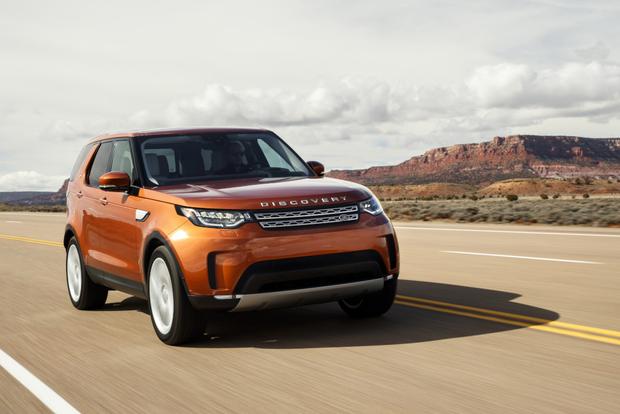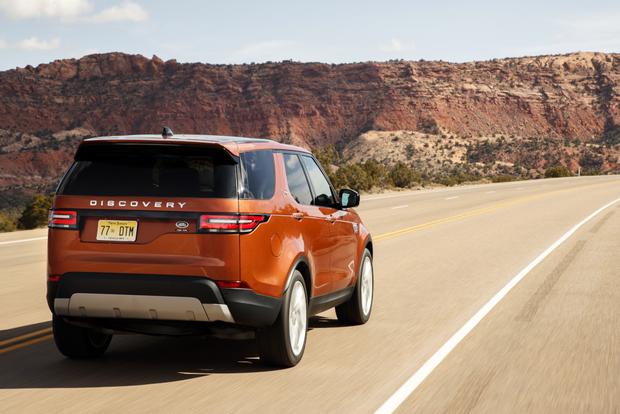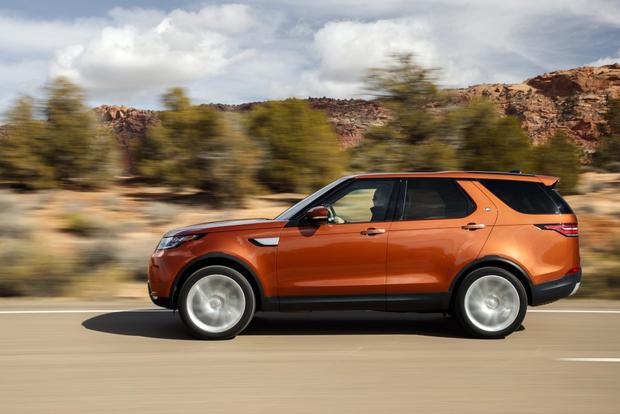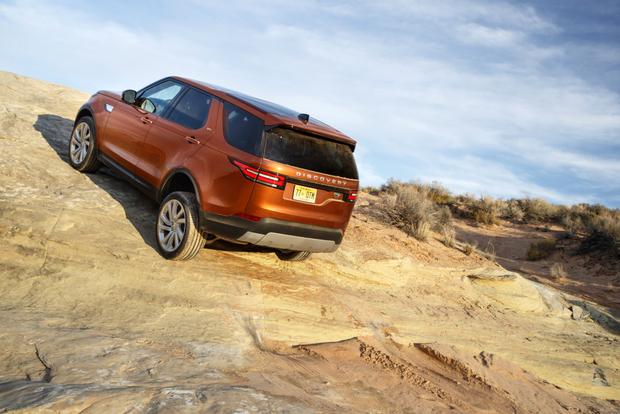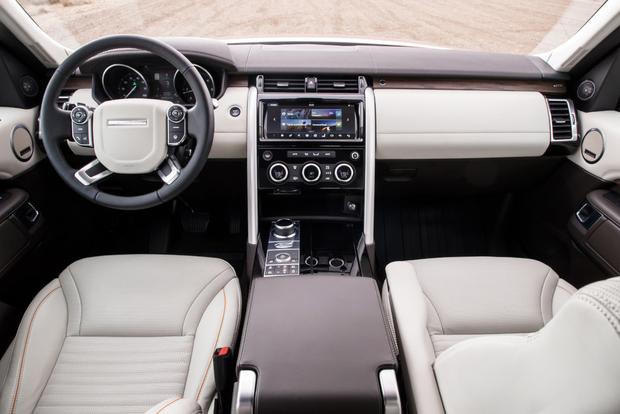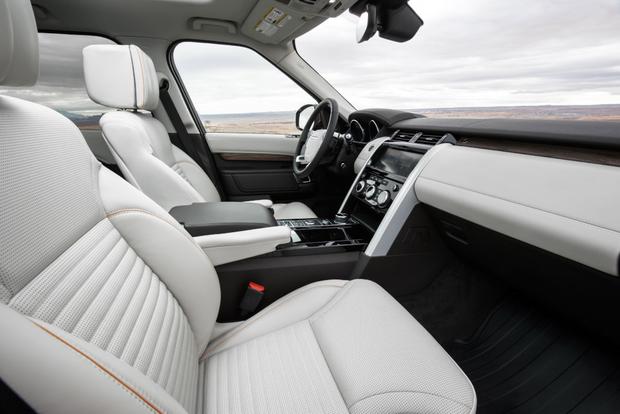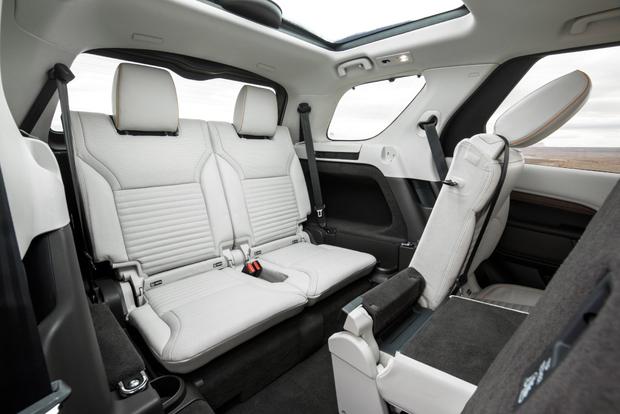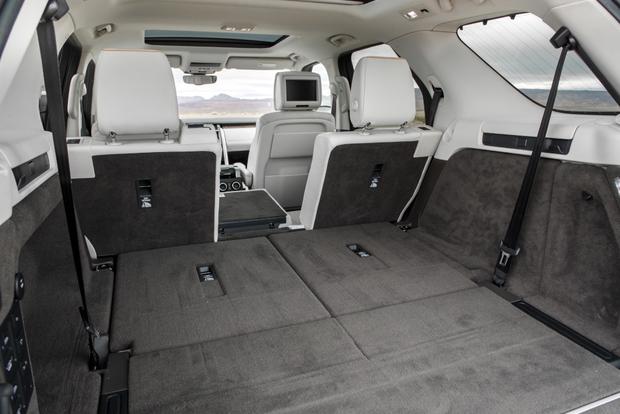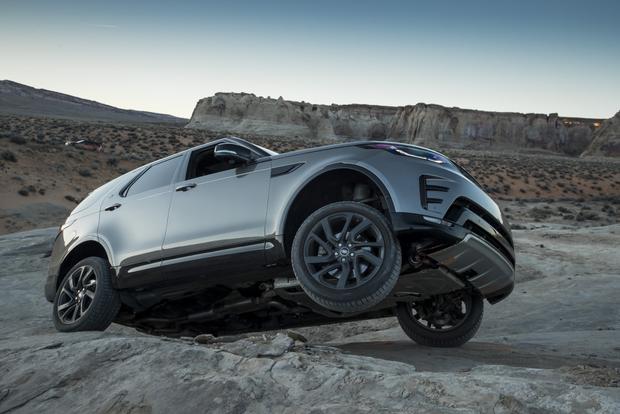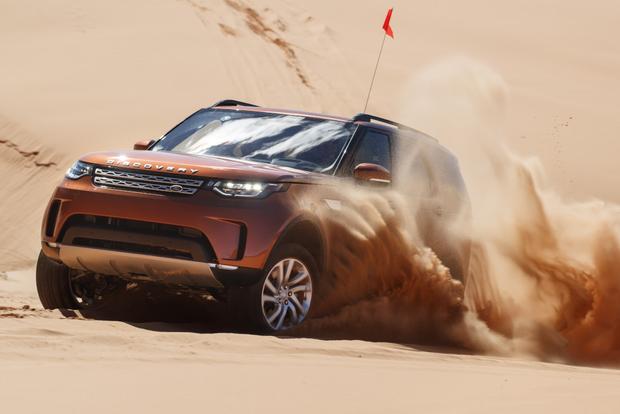 The world was first introduced to the Land Rover Discovery in 1989. The new 2-door truck (two more doors were added the following year) was developed to sell with a price point below that of the flagship Land Rover Range Rover so that it could compete with less expensive competitors that were populating the segment. Although it was every bit as capable off road as its bigger sibling, the Discovery was smaller, more agile and positioned as a "lifestyle accessory" by the automaker.
Nearly three decades later, the British automaker has introduced the all-new 2017 Land Rover Discovery, or "Disco," as it's affectionately called. While there have only been three different generations of the Discovery during its 28-year history, each significant update has been designated with a new series number. This new model is the fifth major development, so it's known as the Series 5 by Land Rover enthusiasts.
New Unibody Chassis With Aluminum Architecture
All previous models of the Discovery were constructed with a "body-on-frame" chassis. That's an age-old construction process that yields a vehicle that's durable and has high towing capabilities, making it ideal for trucks. Unfortunately, this type of build is also heavy and passenger accommodations, such as footwell space, are often compromised.
Everything changes this year as the Series 5 arrives with a new "unibody" chassis. With the help of modern computerized engineering and state-of-the-art materials, the automaker built the Series 4's successor with a lightweight aluminum monocoque body that weighs nearly 1,060 pounds less than last year's chassis. The new platform provides more passenger room, its suspension geometry has been further optimized, and the chassis is a much stronger in terms of being more resilient in a crash. The automaker also points out that the Discovery is environmentally friendly, as up to 50 percent of the alloy used in the body is from recycled aluminum.
The lightweight architecture improves handling both on- and off-road, and it helps the Discovery achieve better fuel economy. And those who tow will be pleased to learn that the new aluminum construction doesn't compromise towing capabilities -- the Discovery gasoline model is rated to tow 8,201 pounds, while the Discovery diesel is rated to tow 7,716 pounds (when properly equipped).
7-Passenger Accommodations and Innovative Features
Today's crossovers are tasked with carrying just about everything and everyone everywhere. Land Rover answers the call by fitting the 2017 Discovery with a cabin that delivers luxury and utility in one concise package. Soft-touch materials, including fine leathers and wood trim, cover nearly every inch of the passenger compartment -- the aroma is half the pleasure.
Seven adults fit comfortably in three rows of seats, which fold, stow and move back and forth automatically with the automaker's "Intelligent Seat Fold" technology (your author's 6-foot, 2-inch frame squeezed into the back and found it tight but comfortable). The two-piece power-operated tailgate with a lightweight composite skin features a fold-down panel that supports 660 pounds, easing the loading process and encouraging impromptu tailgate parties.
Passengers interact with many of the Discovery's systems through Land Rover's InControl infotainment interface, with a 10-inch high-resolution touchscreen. Not only does it react to many familiar actions (including swiping and pinching), but it features an innovative collaborative smartphone app that allows owners an amazing amount of remote control over their vehicles. And, lest we forget, a wearable rubber Activity Key lets active owners leave the keys in the car while they enjoy their activities.
A Choice of Engines, Including Diesel
The 2017 Discovery is being introduced with two engine choices. The standard power plant is a gasoline-fed turbocharged 3.0-liter V6, rated at 340 horsepower and 332 lb-ft of torque. Optional is a 3.0-liter V6 turbodiesel, which develops 254 hp and 443 lb-ft of torque. Both engines are mated to an 8-speed automatic transmission that sends power to all four wheels through a permanent all-wheel-drive (AWD) system. Serious trail junkies take note: The Discovery is available with a low-range transfer case activated via a switch on the center console, which allows it to effectively double the gear ratios for added power when driving at low off-road speeds.
Both engines are difficult to fault, as each is technically innovative, smooth and powerful. Most consumers will be perfectly happy with the gasoline engine, which launches the crossover off the line with a surprising amount of zest while proving plenty of passing power at highway speeds (Land Rover states a 0-to-60 acceleration time of 6.9 seconds). While the Discovery's fuel economy isn't particularly strong (EPA ratings of 16 miles per gallon in the city, 21 mpg on the highway and 18 mpg in combined driving), a 23.5-gallon fuel tank will deliver impressive cruising range.
Our favorite is the diesel engine, as its prodigious low-end torque effortlessly propels the Discovery over just about anything in its path without breaking a sweat. While the diesel doesn't feel as athletic as the gasoline engine (Land Rover states a 0-to-60 time of 7.7 seconds), it never comes across as lethargic or slow. Diesel engines are well-suited to crossovers, as is evident by the stronger fuel economy numbers (EPA ratings of 21 mpg city/26 mpg hwy/23 mpg combined). Keep in mind long-term maintenance costs will be lower and resale value likely higher with the diesel engine, too.
On-Road Manners That Impress
We drove hundreds of miles across southern Utah and northern Arizona in the all-new Disco, touring stunning Zion National Park and coming within miles of the north rim of the Grand Canyon. Weather varied from dry and warm to cold and foggy, and our altitude changed by thousands of feet during the trek -- we thoroughly wrung the crossover out.
A double-wishbone suspension in the front is supplemented by an advanced multilink suspension design in the rear, which work as a cohesive team to deliver an impressively smooth ride. Our test vehicle was fitted with the optional air springs, which further enhance the ride quality. (They also allow the chassis to be raised and lowered to suit the terrain.)
Aerodynamics play an important role at highway speeds, both in terms of fuel efficiency and passenger comfort -- vehicles that don't cheat the wind are loud and susceptible to buffeting in crosswinds. The shape of the Discovery Series 5 blows its predecessor out of the water in terms of sleekness. Where the previous-gen Series 4 had a terrible coefficient of drag (its Cd was about .40), the new model boasts a Cd of .33 -- that's sedan territory. Occupants will note a near lack of wind noise and smoothness in heavy winds.
Like most automakers, Land Rover has switched to an Electric Power Assisted Steering (EPAS) rack-and-pinion system that improves fuel efficiency. It's communicative around town and on the highway, delivering a nicely weighted feel in hand. High-speed stability is also excellent, even though U.S. consumers are unable to legally explore the vehicle's 133 mph top speed.
Off-Road Performance That Amazes
Luxurious on-road performance usually means compromised off-road capabilities, but not this time. In fact, we'd argue the new crossover is even better off road than on -- that's a distinguished accolade. In additional to impressive ground clearance (11.1 inches) and approach, departure and breakover angles (34, 30 and 27.5 degrees, respectively), the Disco will wade through water nearly 3 feet deep -- which even humans have difficulty doing.

Terrain Response 2, a Land Rover technology accessed via a dial on the center console, configures the vehicle's systems for a variety of surfaces (Grass, Gravel and Snow, Mud and Ruts, Sand, and Rock Crawl) with the twist of a wrist. And the automaker's All-Terrain Progress Control (ATPC) will automatically crawl over each obstacle, which allows the driver to focus on the path ahead.
We climbed the all-new Discovery over rocks so large that we shook our head in disbelief, we clawed over sand dunes that were several stories tall without slowing, and we traversed long dusty roads while pampered within its luxurious cabin. The Land Rover never bottomed out, never got stuck and it never allowed any natural impediment to stop its forward progress -- and, most impressively, it accomplished every task on stock all-season tires.
Targeting The Affluent Active Outdoorsy Type
Land Rover tells us that the closest competitor to its new Discovery is the GMC Yukon/Chevrolet Tahoe, as those General Motors cousins offer similar passenger space, 4-wheel drive and strong towing capacities. We are going to add the Audi Q7, Mercedes-Benz GLS and Volvo XC90 to that short list of competitors, as those premium European crossovers also provide seating for up to seven passengers, upscale interiors and innovated technology at very similar price points.
Grouped as a collective set, the Brit's rivals are a strong assemblage of competitors offering nearly everything the new Disco does. Yet the Land Rover not only boasts the most badge cachet, it also holds a solid ace up its sleeve -- when the pavement ends, the all-new 2017 Land Rover Discovery is the only one fully capable of leaving its competitors at the trailhead as it effortlessly climbs toward the summit. And that's something its owners will be delighted to demonstrate.
To gain access to this information, Autotrader attended an event sponsored by the vehicle's manufacturer.