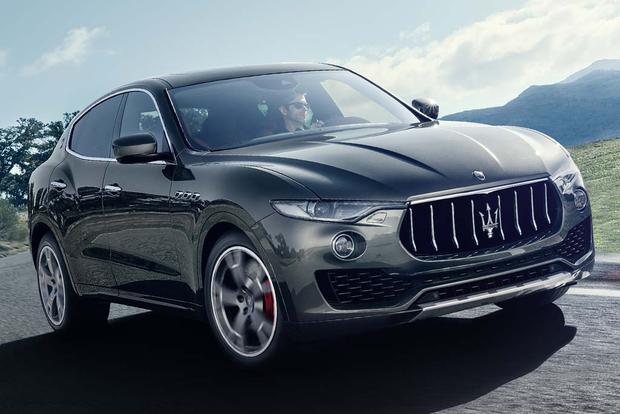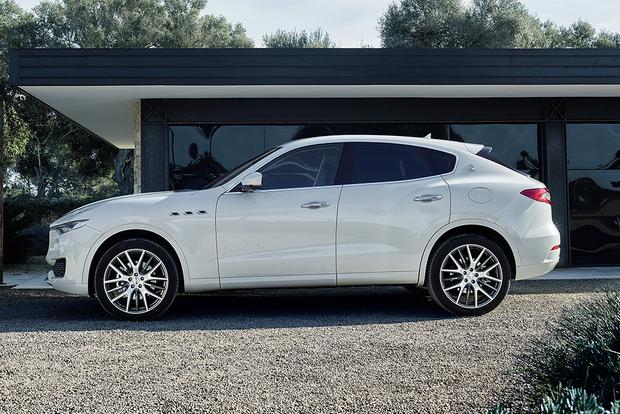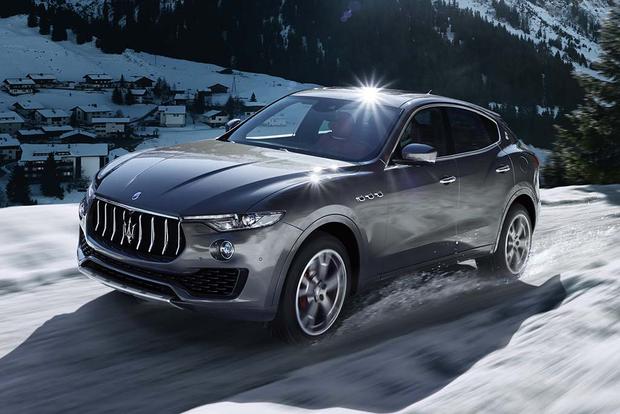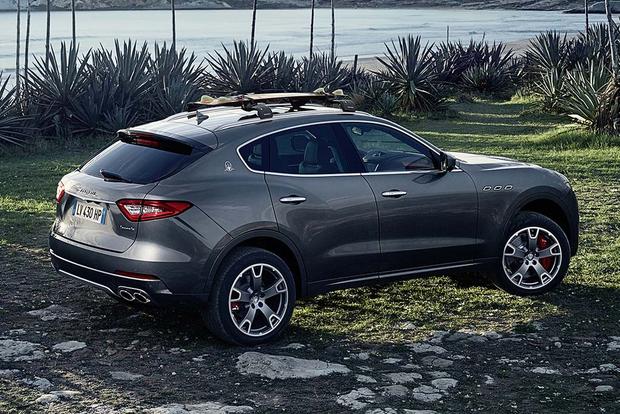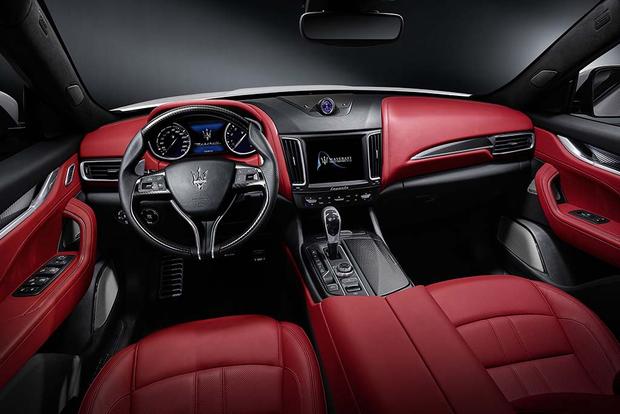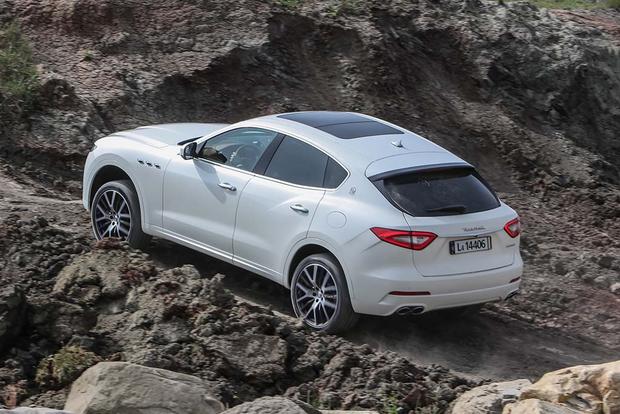 What's New For 2017?
The 2017 Maserati Levante is a totally new model. It's the brand's first-ever SUV, designed to compete with high-end luxury SUVs like the BMW X5, the Range Rover Sport and the Porsche Cayenne.
What We Like
Surprisingly reasonable pricing; excellent Uconnect infotainment; fun to drive
What We Don't
Compromised practicality; ponderous styling; uncertain reliability
Overview
The 2017 Maserati Levante marks an important first for the rapidly expanding luxury-car brand: It's Maserati's first SUV in more than 100 years of existence, and it joins the GranTurismo coupe and the Ghibli and Quattroporte sedans to help the brand compete against some of today's top luxury automakers.
Unfortunately, it's an uphill battle, even with a storied name like Maserati. By now, virtually every automaker offers a sporty luxury SUV. The segment includes the BMW X5 (plus its high-performance M version and its X6 stablemate), the Mercedes-Benz GLE Coupe, the Porsche Cayenne, the Bentley Bentayga, the Range Rover Sport, the Audi SQ5 and the list goes on and on. Even Lexus is getting into this game with increasingly sporty versions of its once-staid RX crossover.
But the Levante has some advantages. Its Maserati brand name is certainly one. Another is the twin-turbocharged V6 that comes standard under the hood of every Levante and provides a muscular 354 horsepower or 424 hp, depending on which model you get. And then there's the styling, which -- while controversial -- is unmistakably different from its rivals.
Another benefit of the Levante is its pricing. While you may expect a Maserati SUV to be well into the 6-figure range, the Levante actually starts at just $73,300 with shipping, while the sportier S version is $84,300. Admittedly, those figures are before options, which are plentiful, but the Levante's pricing is not far out of line with luxury SUV rivals that don't carry the alluring Maserati name. As a result, we expect to see a lot of the Levante once it reaches dealers in fall 2016.