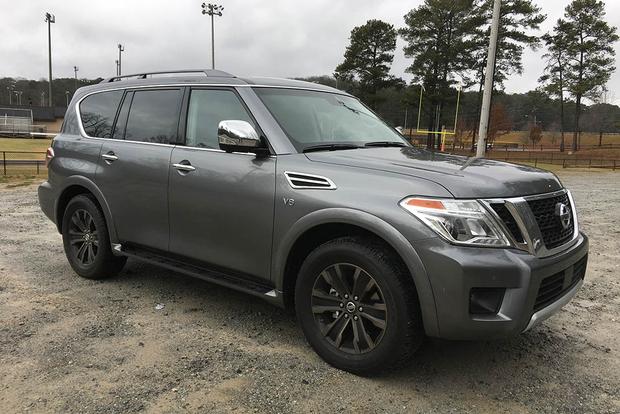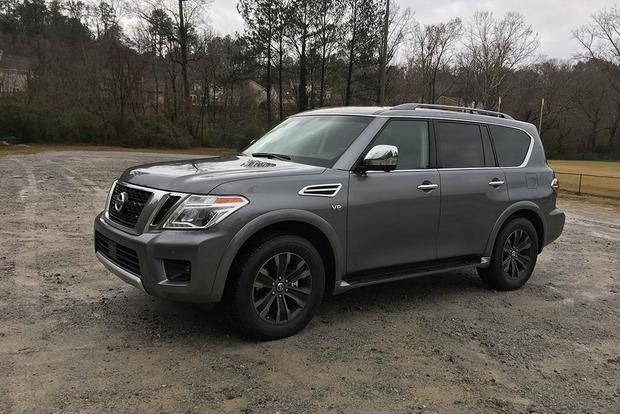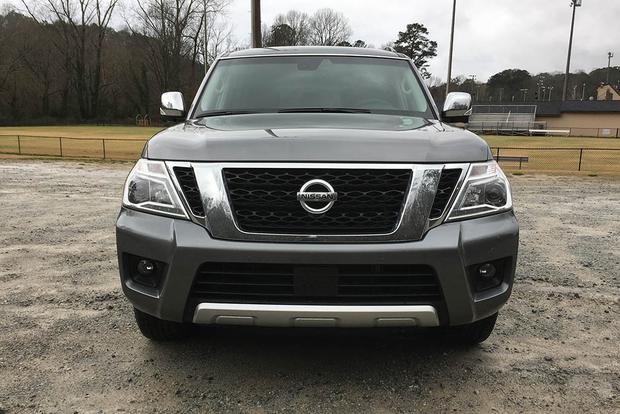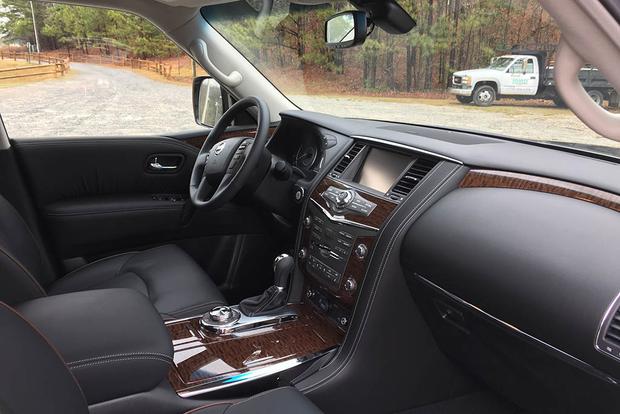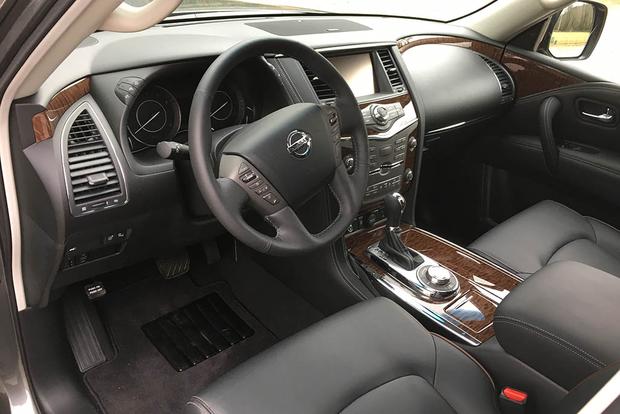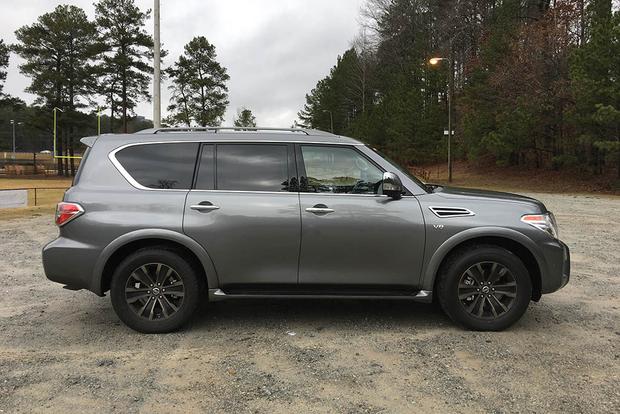 After a 3-month hiatus, I recently found myself back behind the wheel of our 2017 Nissan Armada. In the interim I've driven several different sedans and smaller SUVs, so the massive proportions of Nissan's full-size SUV made themselves immediately apparent once I returned to the driver's seat. As I've said before, big SUVs and trucks really aren't my thing. In fact, I tend to prefer nimble midsize and compact cars that are easy to park, have ample acceleration and handle with the agility of a ninja. Blame it on my city-boy upbringing, but mammoth vehicles give me fits of anxiety -- especially when driving through congested areas or tight parking lots. So while the Armada seems to be the last car I'd be pining to drive again, strangely enough it's currently my favorite vehicle in our long-term review fleet.
Like a Boss
I've generally held drivers of large SUVs in contempt, assuming most are either married with a gaggle of offspring or desperately trying to overcompensate for some kind of shortcoming. With that in mind, I've shied away from gargantuan, gas-guzzling, uber-masculine vehicles. I mean, I don't want to be THAT guy. Still, the siren call of the Armada's throaty V8 exhaust note is hard to deny, and that's to say nothing of the feeling of road supremacy you get due to the ride height on the Nissan. To put it simply, the Armada just makes you feel like a boss -- hence my growing infatuation with the highly capable SUV. Give it a situation, and the Armada has it covered. Off-road? No problem. Pot holes? Didn't even notice them. Even parking the yacht-size SUV isn't much of a chore thanks to Nissan's Around View Monitor. The sheer versatility of the Armada keeps me smiling every time I get in the driver's seat.
And Cargo Space
Given its ample proportions, the Armada has plenty of room for whatever you need to store, whether it be luggage, human beings or, in my case, junk. This past weekend I decided to clean out some useless items that had begun to adorn my house, making it look like the home of a regular guest on Maury. While these items would have likely ruined the interior of my Cadillac and required two trips to the dump, the Armada accommodated all the items with plenty of extra room to spare. In fact, I probably could have doubled the load and still had space for more useless trash. It's times like this that the style and substance of the 2017 Nissan Armada truly shine -- and slowly begin to chip away at my preconceived notions of huge SUVs.