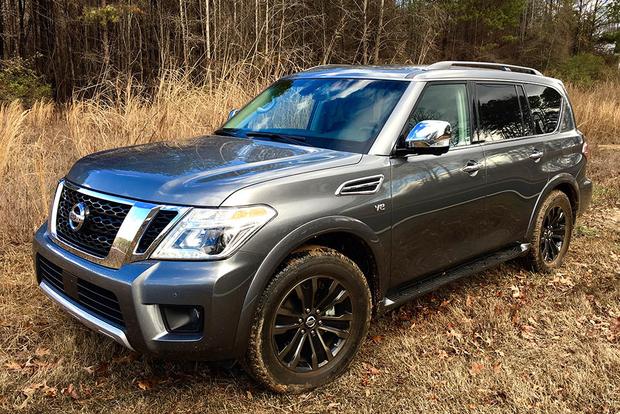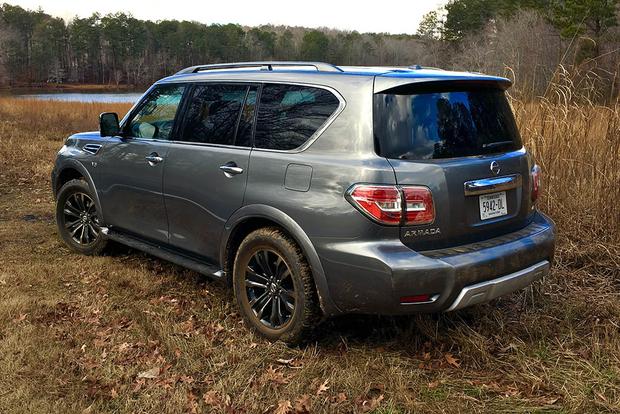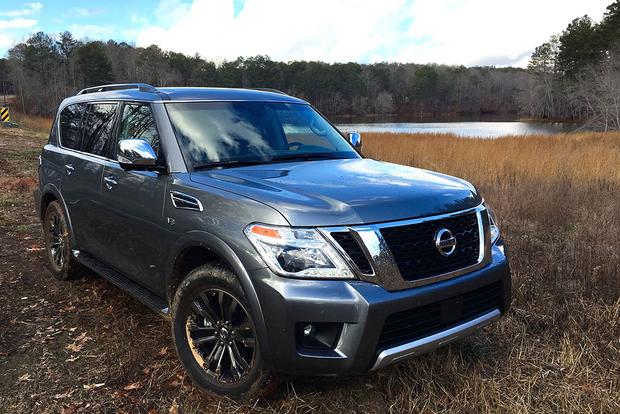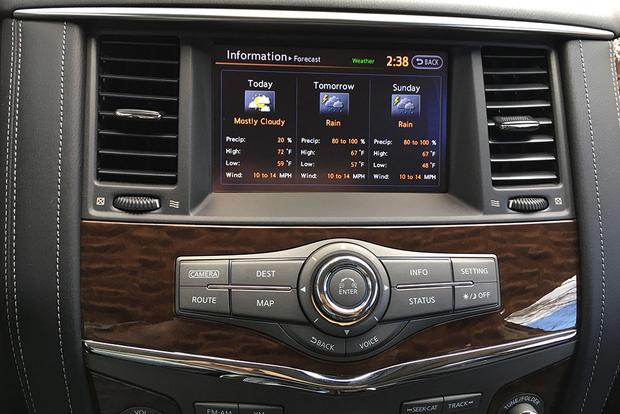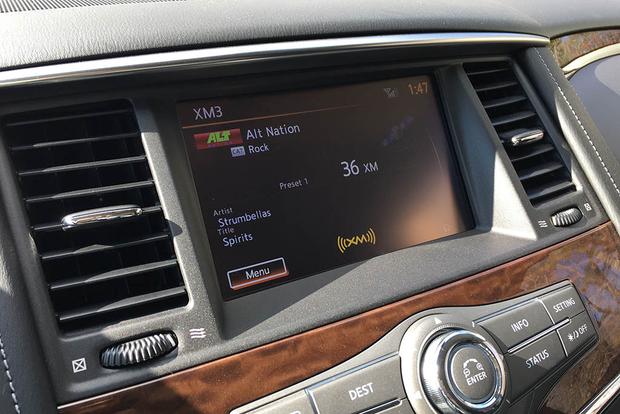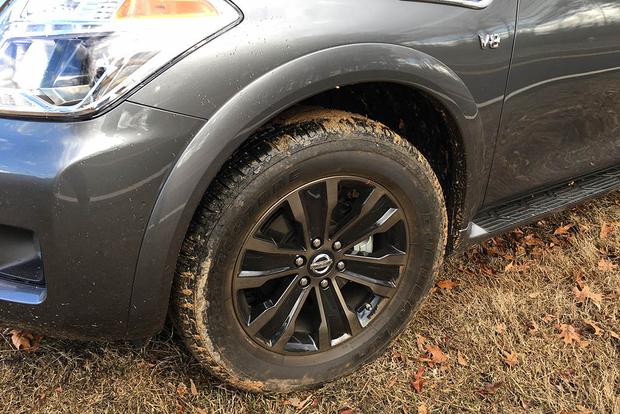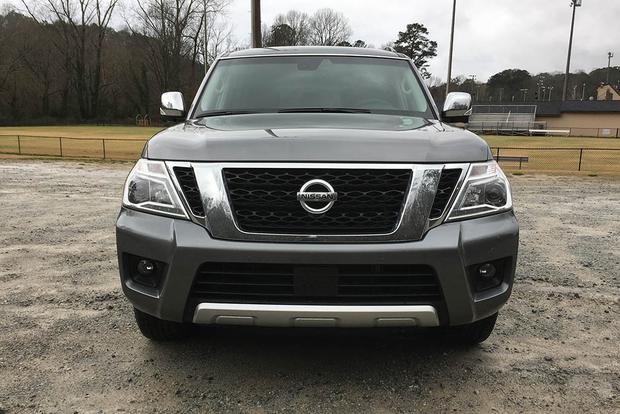 I recently received the keys to the 2017 Nissan Armada, and while I'm usually not a fan of enormous SUVs that are large enough to require their own zip code, I've been smitten by the style, capability and rugged demeanor of the Armada. Sure, it's got low mpg numbers and feels like a tractor trailer in parking lots, but it's also got swagger for days and resembles something the Rock would drive (albeit to a PTA meeting, but nonetheless). In fact, the Armada has me reconsidering my long-held opinion on full-size SUVs and wondering if one will eventually end up in my garage -- or in the Nissan's case, an airplane hangar.
HUGE
The first thing I noticed about the Armada was its sheer size. I mean, it's absolutely massive. In fact, I'm 99 percent sure you could rent it as an apartment in Brooklyn for $4,000 a month. But really, the exterior dimensions of the Armada are impressive to say the least. At 208.9 inches long and 75.8 inches tall, the Armada is longer and taller than the Chevy Tahoe and the Toyota Land Cruiser. When it comes to width, the Tahoe is a mere half inch wider, which makes sense given the sense of heft you feel behind the wheel of this gargantuan SUV.
Rugged Good Looks
Let's be honest: The Armada is not sleek at all. It's angular, muscular, aggressive and downright intimidating. From the gun-metallic paint job to the black rims, this thing is an absolute bully. When parked next to my roommate's BMW convertible, it evokes images of the Armada taking the Bimmer's lunch money and giving it a wedgie. In essence, it's like the Brock Lesnar of SUVs: big, mean and even a little scary, which is kind of ironic when you realize that a substantial proportion of Armada drivers will likely be soccer moms. In fact, it would feel highly inappropriate to see a stick-figure family adorning the rear window. Instead, perhaps the silhouettes of tanks and armored military vehicles the Nissan had recently devoured would seem more at home on the Armada.
Pain at the Pump
So we've established that the 2017 Nissan Armada looks like a beast, and in truth, it guzzles fuel like one, too. After a full week of driving, I averaged a wallet-emptying 13.8 mpg, which isn't bad by 1957 standards, but in 2017, it's borderline appalling. The only thing that could make the low fuel-economy numbers worse is if it needed to be filled periodically with the tears of environmentalists. Admittedly, the Armada has seen a lot of stop-and-go traffic in the past week, but there was also a fair amount of traffic-free highway driving, as well. It seems only time will tell if this past week's dismal fuel efficiency will be an outlier or a preview of things to come.