Long-Term Review
2017 Nissan Armada: Fuel Economy, Styling and the Trailer Hitch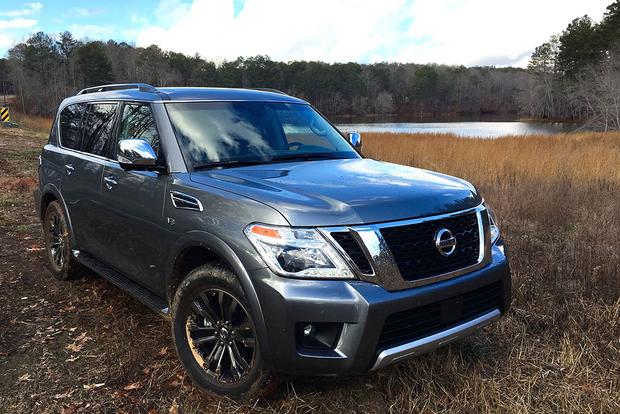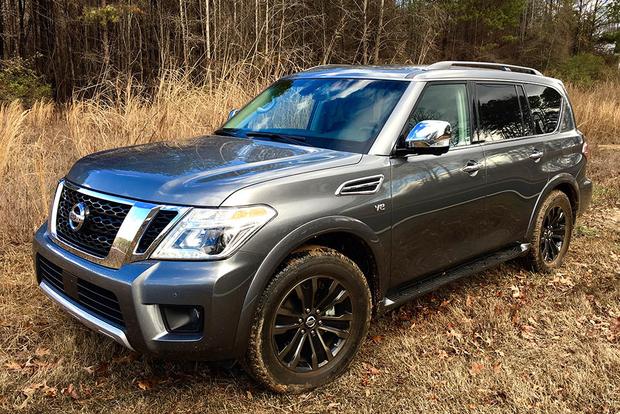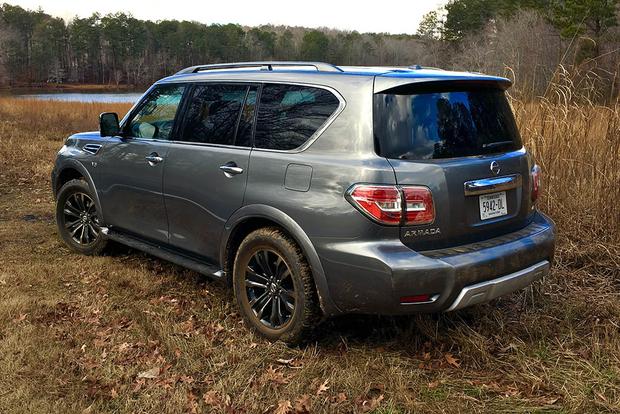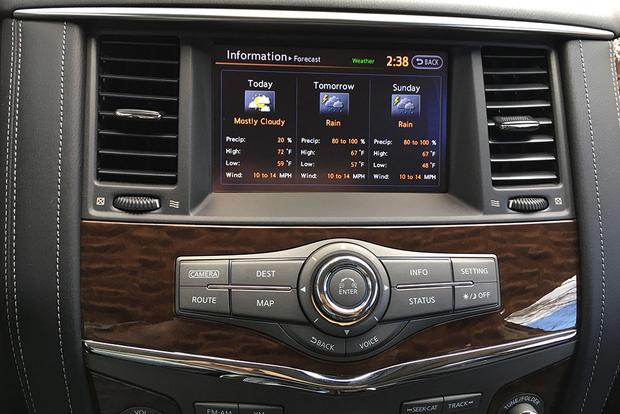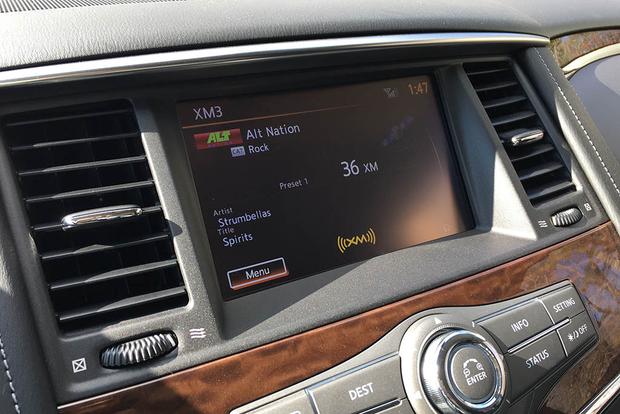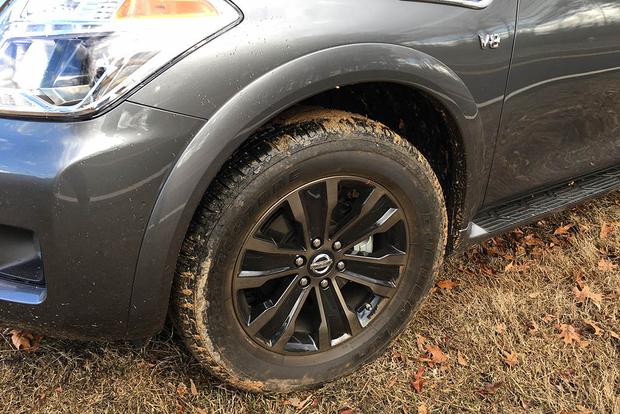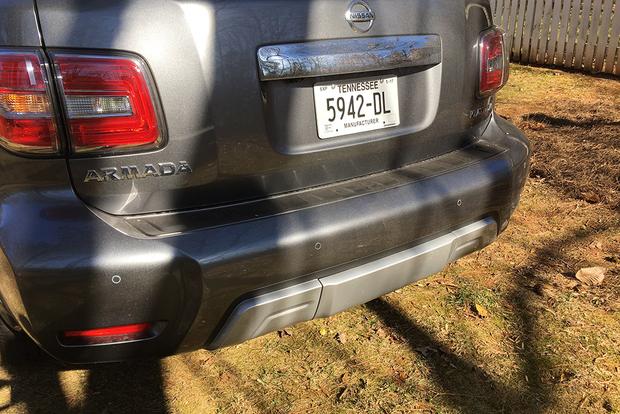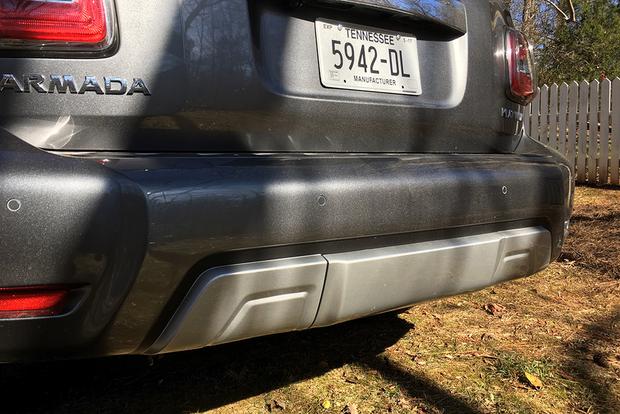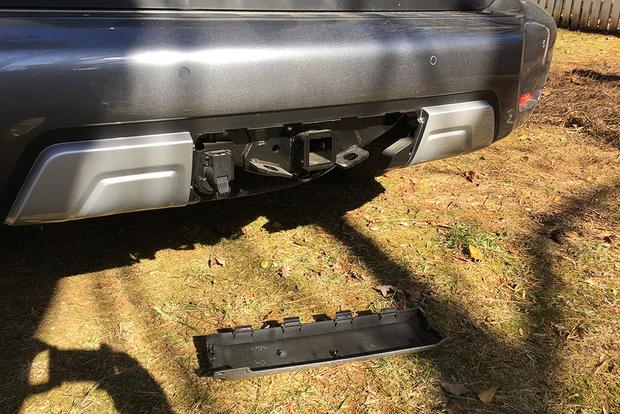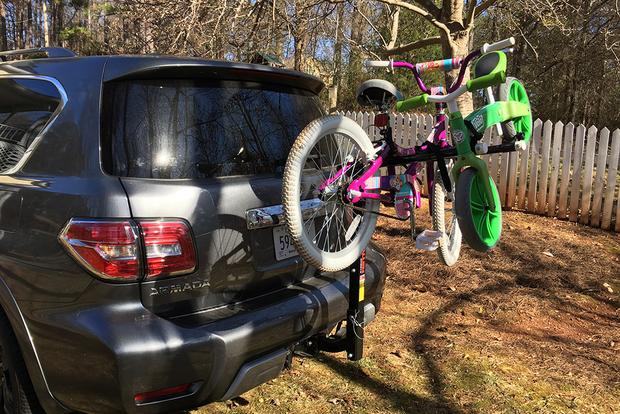 More of our test drivers are making their way into the driver's seat of our 2017 Nissan Armada now that it has a month under its belt in our long-term test fleet.
The styling is already making an impression. The Armada is nearly mechanically identical to the Infiniti QX80, and there's more than a passing resemblance between the two. However, we think the Nissan actually looks better. There's less gaudy chrome and the Nissan's squared-off truck grille is a better fit for this macho SUV's shape than the QX80's awkwardly grafted-on Infiniti face.
Another positive first impression is that of the second-row seat, which, we've found, has considerably more legroom than in the Chevrolet Tahoe and GMC Yukon twins. The difference in the third-row is even greater, although the space back there isn't quite as strong as in the Ford Expedition.
Fuel economy is less impressive, though that's to be expected. We recently achieved 14.2 miles per gallon on one tank (the in-car meter showed 15.5 mpg, which is a normal deviation but still an indication that such meters should be taken with a grain of salt). The Environmental Protection Agency says a 4-wheel-drive 2017 Nissan Armada like ours should return 15 mpg combined, which would indicate our mileage should be typical. Its GM and Ford competitors are considerably more efficient, at 18 and 17 mpg combined, respectively.
On the upside, though, the slight engine vibration we noticed through the accelerator of a short-term Armada test vehicle some months back is not showing up in our long-term test vehicle. Acceleration is smooth and there's always plenty of power.
We also had a chance to try out the Armada's trailer hitch, so make sure to check out the photos above to see what you need to do to access it. (Hint: You'll want to leave a screwdriver in the car.)