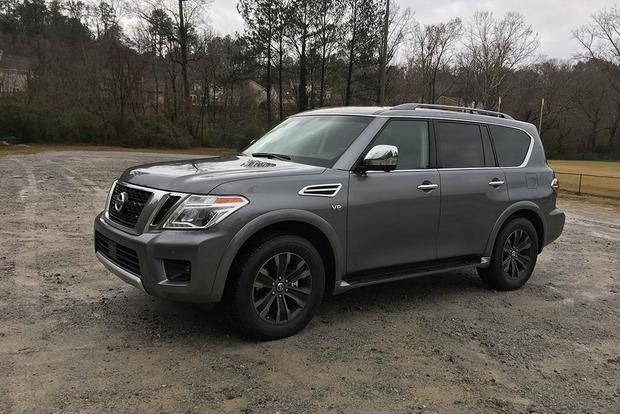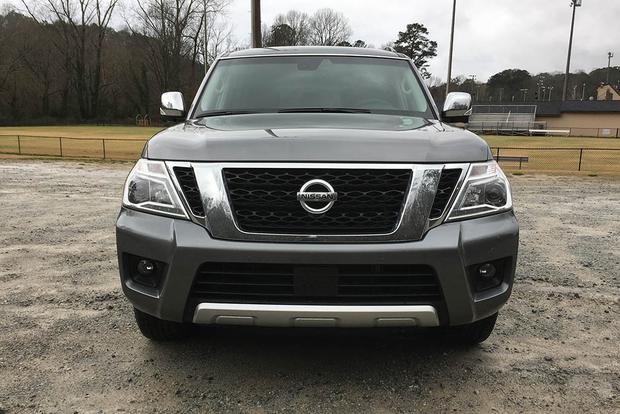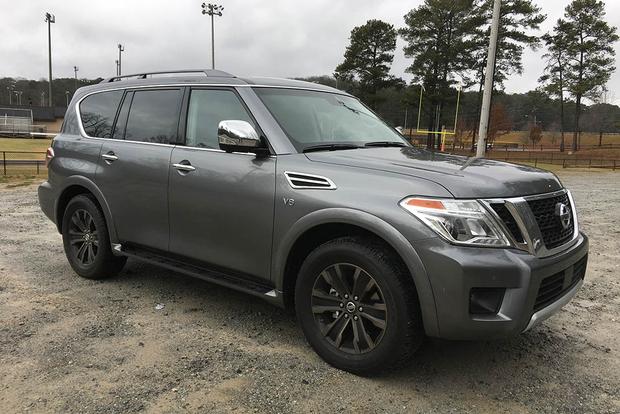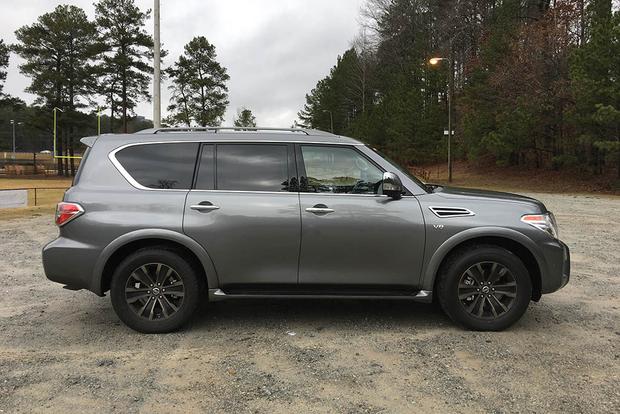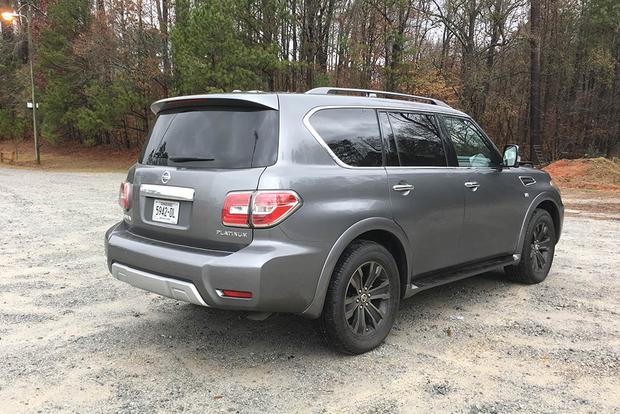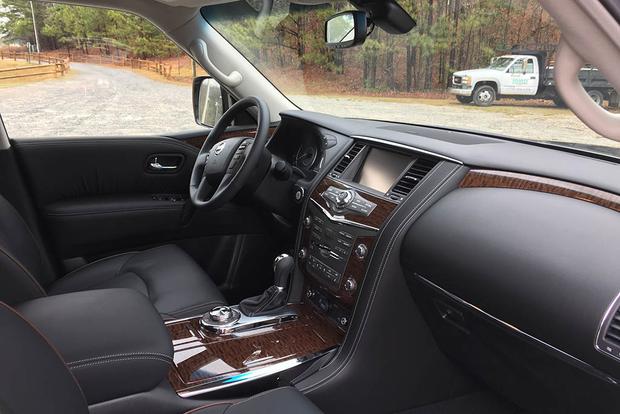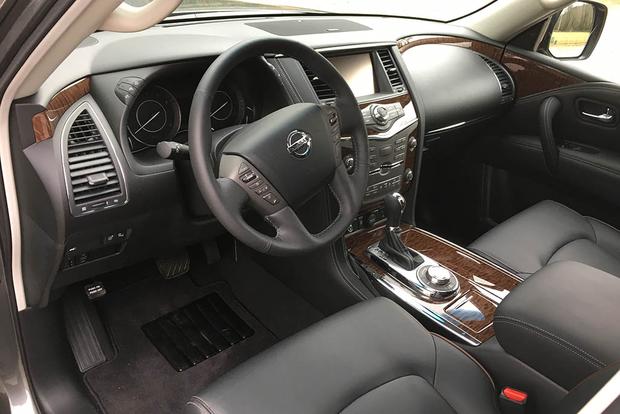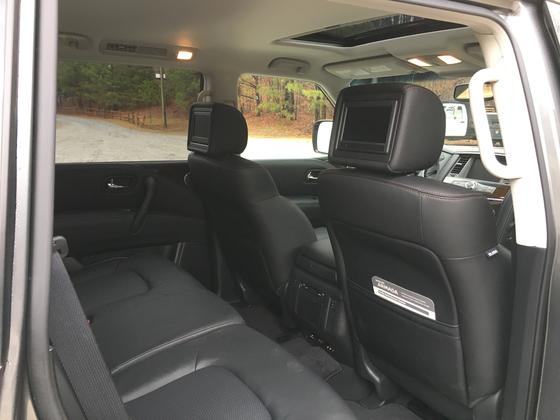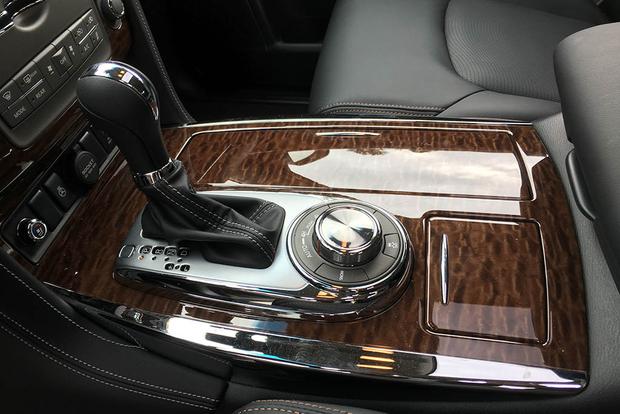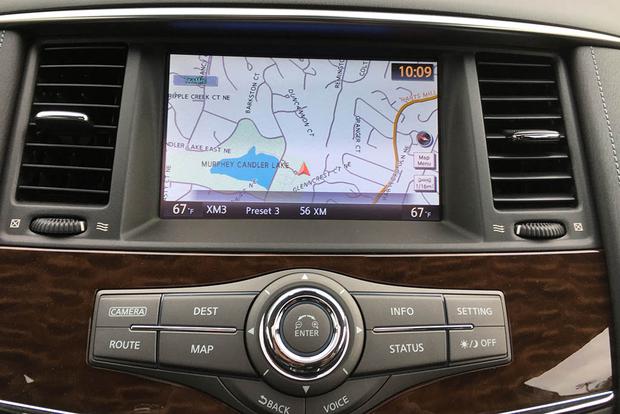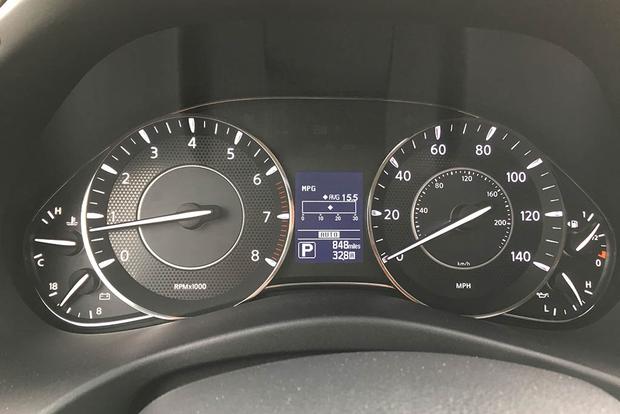 The world is changing -- and so is our long-term test fleet. As compact and midsize cars continue to lose popularity to trucks and SUVs, we've decided to see what all the fuss is about in a very big way. And so, this is the newest addition to our long-term fleet: the newly redesigned 2017 Nissan Armada.
What Is It?
For drivers who haven't spent much time paying attention to large SUVs but may be considering one due to a growing family or other needs, the Armada is a newly redesigned full-size SUV that's intended to rival models like the Chevy Tahoe, Ford Expedition, GMC Yukon and Toyota Sequoia. The Armada's predecessor, also dubbed the Armada, was among the oldest designs still in production -- so the new one has some major room for advancement.
Based on the foreign-market Nissan Patrol and the upscale Infiniti QX80, the 2017 Armada features unusually bold styling for its segment, along with a muscular 5.6-liter V8 that makes 390 horsepower and 394 lb-ft of torque. A 7-speed automatic transmission comes standard, and the Armada can return up to 16 miles per gallon in combined city and highway driving with rear-wheel drive or 15 mpg with 4-wheel drive. Three trim levels are offered: the base-level SV, which starts at $45,900 with shipping, the midlevel SL, which starts at $50,700, and the upscale Platinum, which starts at $58,600. Like most full-size SUVs, the Armada uses old-school body-on-frame construction -- and it can tow up to 8,500 pounds.
Our Armada
As usual, we've chosen a well-equipped Armada -- an upscale Platinum model -- because we like to test out as many features as possible throughout our long-term test. Given the long list of features that come standard with the Armada, ours is equipped with only two options -- 4-wheel drive and carpeted floor mats -- to bring the total price up to $61,985, including a $1,095 destination charge.
So what exactly does the Armada Platinum include? Think of it as an Infiniti QX80 -- which starts at $64,900 with shipping -- without the badge. Our test vehicle certainly seems like a luxury SUV, as it boasts heated front and rear seats, ventilated front seats, a rear-seat dual-screen DVD entertainment system, adaptive cruise control, front and rear automated braking, a heated steering wheel, a power lift gate, a top-down 360-degree camera system, and more. In a word: it's loaded.
Given that our long-term test fleet has largely consisted of cars and smaller SUVs until now, we're all eager to find out what we think of a full-size SUV like the 2017 Nissan Armada over the next year.