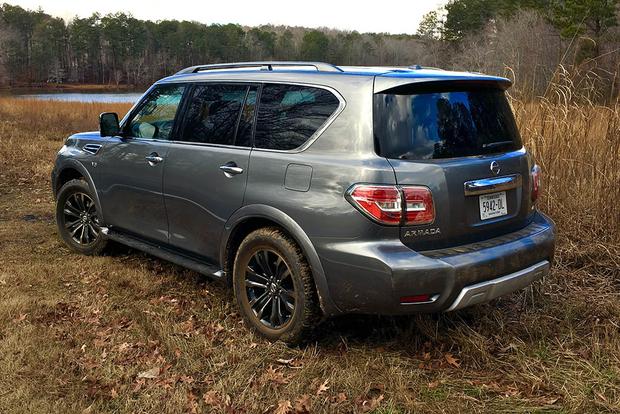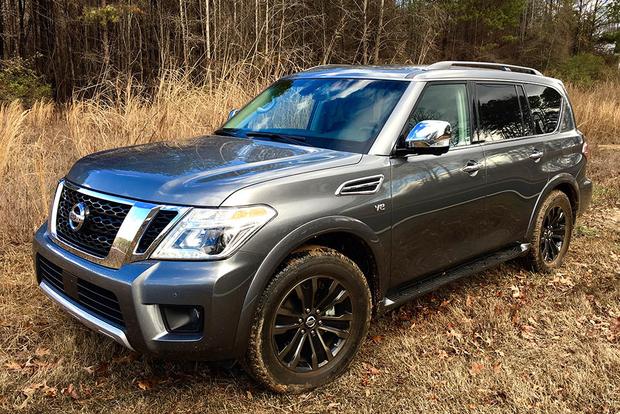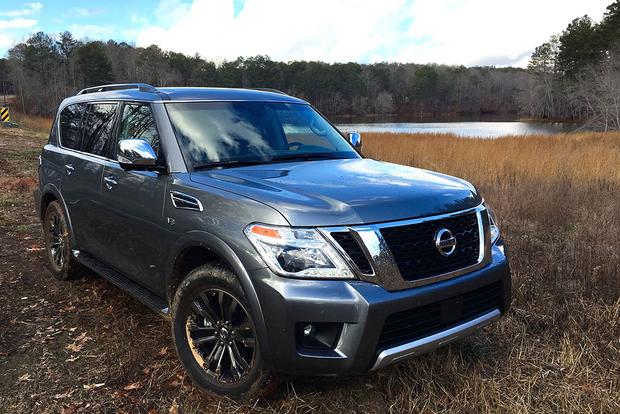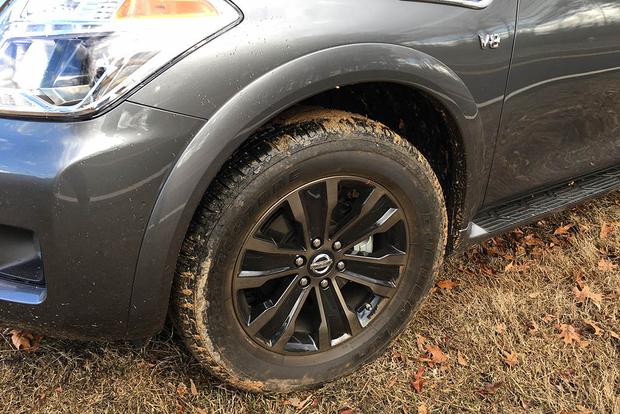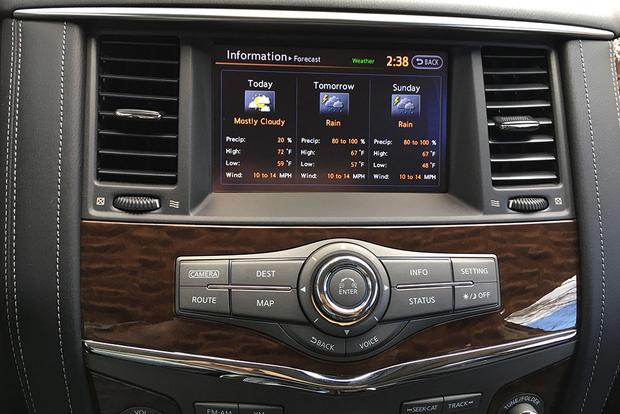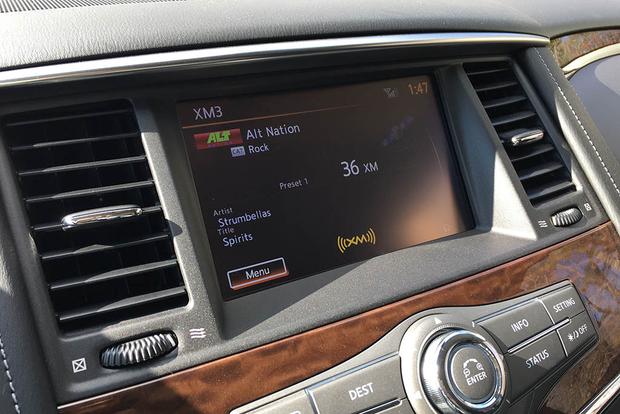 I've gotten pretty comfortable rolling around town in our long-term 2017 Nissan Armada. For someone who was majorly intimidated by this big, bad SUV at first, I've really done a complete 180. Though there is something I've found that's lacking in the Armada, and it has to do with the fold-flat third-row seats.
Push of a Button
Maybe I was spoiled with the past few press cars I've driven (Chrysler Pacifica, Honda Pilot), but I went into my time with the Armada assuming the third row would fold flat at the touch of a button or pull of a strap. Unfortunately, that's not really the case. Yes, there's a power-folding feature, but it involves you pressing a button and holding it down for around 20 seconds while the seats fold down. I realize 20 seconds is not a long time in the grand scheme of things, but you try pushing your finger on a button for that long! It's an awkward position and really just moves too slowly. When you compare it to the 2017 Chrysler Pacifica's one-touch Stow & Go feature, it's clear the Armada falls a bit short in this department. Even the Honda Pilot has a strap you can pull to make the seats fall forward in one quick motion.
(Not) Flat as a Pancake
Also, it's worth mentioning the 2017 Nissan Armada's seats don't fold completely flat. They're on a slight incline, which doesn't bother me at all, but in order for me to put luggage and groceries in the back, I have to stand on the tips of my toes (and sometimes climb all the way into the cargo area). I'm around 5'6", so depending on your height, this is something you might want to explore during a test drive.