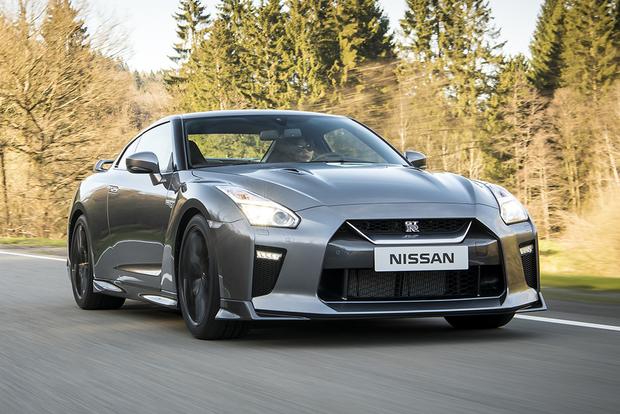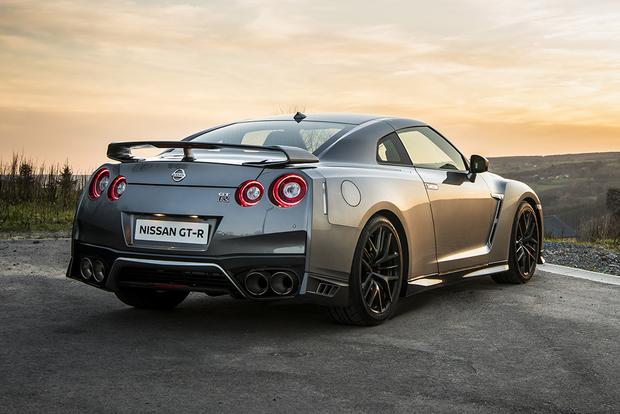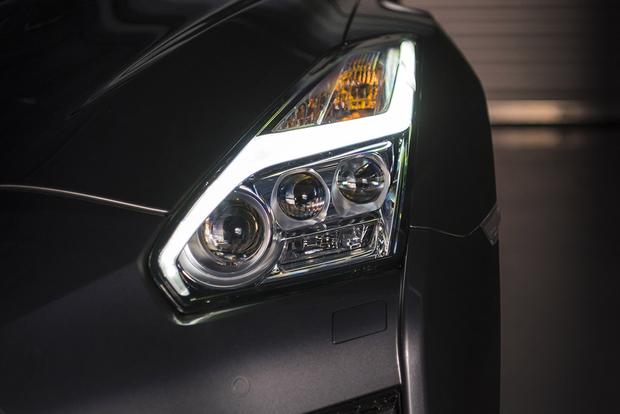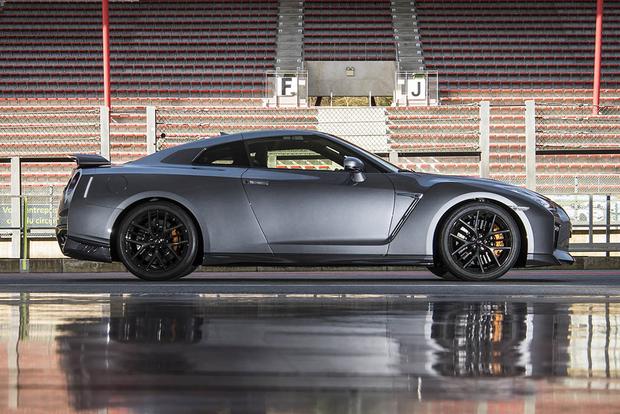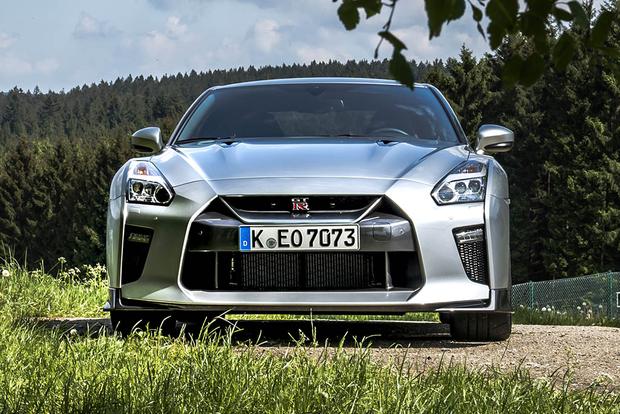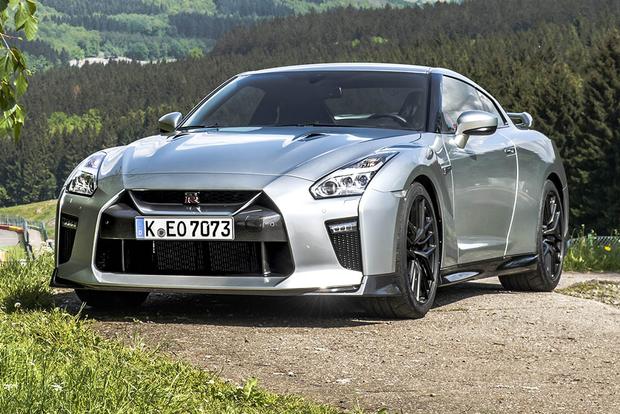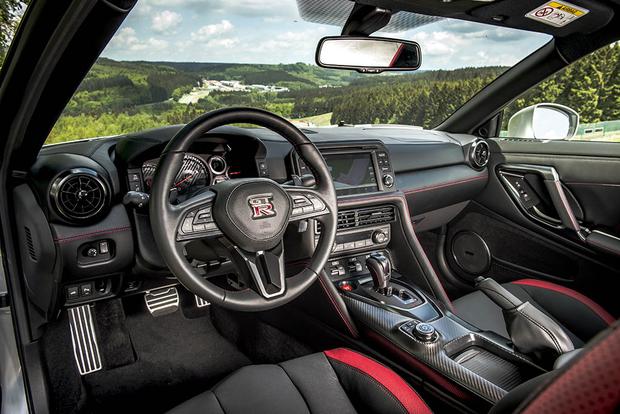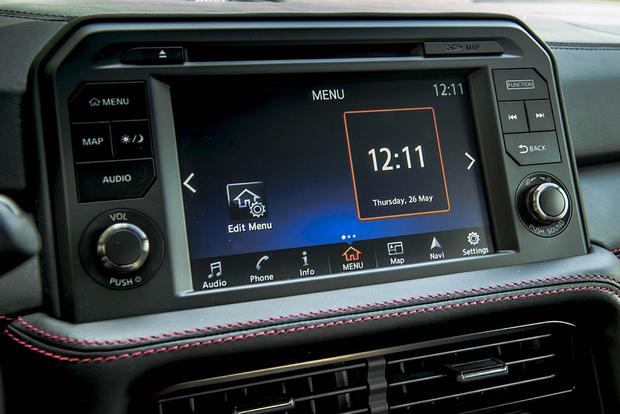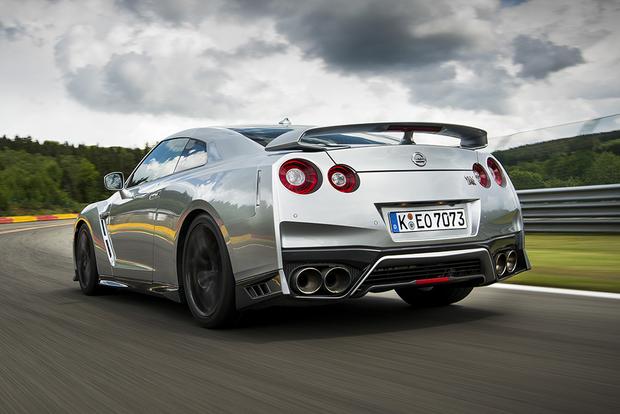 If you're looking for information on a newer Nissan GT-R, we've published an updated review: 2018 Nissan GT-R Review
The 2017 Nissan GT-R delivers near-supercar performance for about a third of the price. Viewed as one of the world's great high-end performance vehicles, Nissan's sport coupe can keep pace (and in some case surpass) exotics costing two and even three times as much. At over $100,000, the GT-R doesn't come cheap. But for those who are well-off enough to drop the cash, owning a GT-R provides the thrill of driving a high-end, high-performance machine that doubles as an everyday driver.
At the heart of every GT-R is an extremely potent twin-turbo V6, plus a fast-shifting automated manual gearbox, a sport-tuned suspension, powerful Brembo brakes and a sophisticated all-wheel-drive system. All these elements come together to make the 2017 Nissan GT-R an extremely capable sports car. Inside and out, the GT-R looks the part of a fast car. Its exterior is sleek and aerodynamic, and its inside is a well-crafted, sport-infused cockpit with no shortage of performance cues.
What's New for 2017?
For 2017, the GT-R sees the most significant updates since its introduction. New exterior and interior styling brings the most noticeable changes, as does a new infotainment and climate-control setup with fewer buttons and knobs. Shift paddles now move with the steering wheel, while under the hood, the GT-R gains an additional 20 horsepower and 4 lb-ft of torque. There's only one trim for now, although a late debut for a NISMO or special-edition model can't be ruled out. See the 2017 Nissan GT-R models for sale near you
What We Like
Very fast; superb acceleration; extremely agile; new interior; abundant premium amenities; affordable in relation to the competition
What We Don't
Less of a status symbol than most competitors; feels a little large and heavy in corners; no crash-test data from the National Highway Traffic Safety Administration (NHTSA) or Insurance Institute for Highway Safety (IIHS)
How Much?
$111,685-$120,000
Fuel Economy
The 2017 Nissan GT-R is equipped with a 3.8-liter twin-turbo V6 that makes a tremendous 565 horsepower and 467 lb-ft of torque. All of this energy is fed to an advanced all-wheel-drive system by way of a revised 6-speed dual-clutch automated manual gearbox that offers smoother, quieter shifting thanks to sturdier components. The transmission offers three driver-selectable shifting programs.
The Environmental Protection Agency's fuel-economy estimates for the GT-R are a respectable 16 miles per gallon in the city and 22 mpg on the highway.
Standard Features & Options
The 2017 Nissan GT-R is offered in single Premium trim. Later in the model year, a NISMO model may debut, as well as some other trim variations.
The Premium ($111,685) includes 20-inch Rays alloy wheels, LED headlights, a multifunction display that details a range of performance data, including G-forces, shifting patterns and lap times. Drivers can use this information to improve their piloting skills. Notable convenience features include cruise control, leather and suede upholstery, an 8-in touchscreen navigation radio with NissanConnect Mobile Apps, a Nappa leather-wrapped dashboard, Intelligent Key keyless entry and start, Bluetooth, a rearview monitor, power front seats with heat and a premium 11-speaker Bose audio system with active noise cancellation, a USB port and Bluetooth streaming capability.
Safety
Standard safety features for the GT-R include an anti-lock braking system, stability control, traction control and six airbags: front, side and head-curtain.
Due to its limited production number, neither the NHTSA nor the IIHS has performed crash tests on the 2017 Nissan GT-R.
Behind the Wheel
From a speed and acceleration standpoint, the GT-R is as good as it gets, with blindingly fast straight-line performance and tire-melting torque. All this power feels a little less daunting because it's accompanied by a very precise steering system, sophisticated all-wheel drive and big, strong brakes that are designed to reel the car in with precision and control.
The GT-R is as surefooted and stuck to the pavement as a world-class sports car can be. That's especially true in the curves, whether on harrowing canyon switchbacks or a racetrack. Almost regardless of its speed, the GT-R feels extremely confident in corners. It maintains grip and balance as if it's a race car, and it offers a true sense of control and stability. But if you're feeling a little daring and want to break the car loose, you can always shut off the stability control.
The GT-R model's main drawback is its 3,800-pound-plus curb weight, which makes it feel a bit less agile than a few of its top German competitors. If this car were to shed 200 to 300 pounds, it would be better positioned to outmatch top performance cars.
The GT-R offers an easygoing ride thanks to a driver-selectable vehicle dynamics system. In normal mode, the car takes on a less rigid personality, making it viable for daily commuting or interstate cruising. Everyday comfort is something that many vehicles in this category can't claim they deliver.
Other Cars to Consider
2017 Porsche 911 -- The starting price for the iconic Porsche is close to that of the GT-R, but optional equipment adds up quickly. The GT-R model's off-the-line acceleration is more impressive, but the 911 is more nimble.
2017 Chevrolet Corvette Stingray -- The Corvette Stingray sells for half of what a GT-R costs. From a pure performance standpoint, however, the GT-R is slightly quicker and more agile. The Corvette Z06, however, significantly ups the performance quotient and still undercuts the GT-R by tens of thousands of dollars.
2017 Mercedes-Benz AMG C63 S Coupe -- The AMG C63 S coupe offers both luxury and performance at a very high level. The GT-R offers more all-around track prowess, while the AMG is better suited for daily drives.
Used Ferrari F430 -- For about the price of a new GT-R, you could pick up a used 2007 Ferrari F430.
Autotrader's Advice
For now, there's really no choice, as the GT-R is only offered in one trim. Hard-core track enthusiasts might want to wait a bit longer for the NISMO model, which will likely debut later in the year as a 2018 model. Find a Nissan GT-R for sale