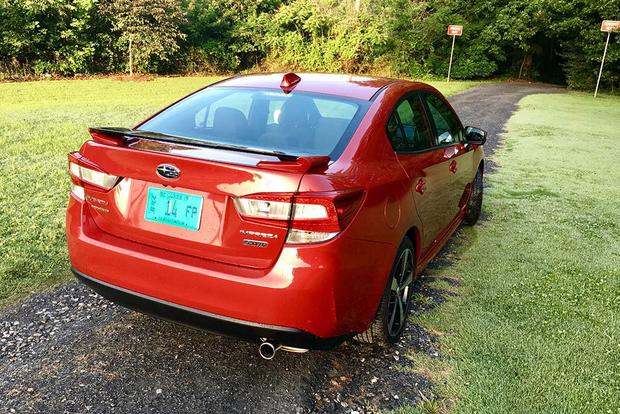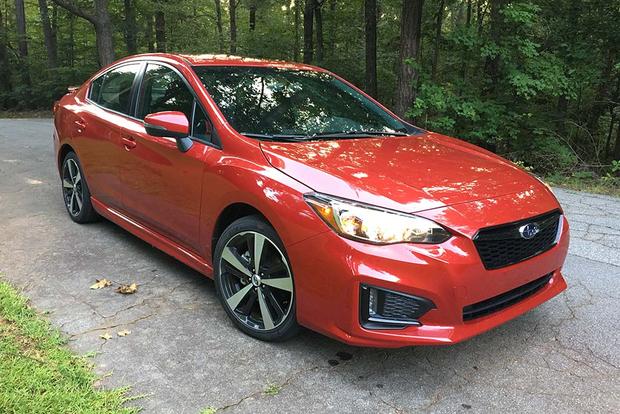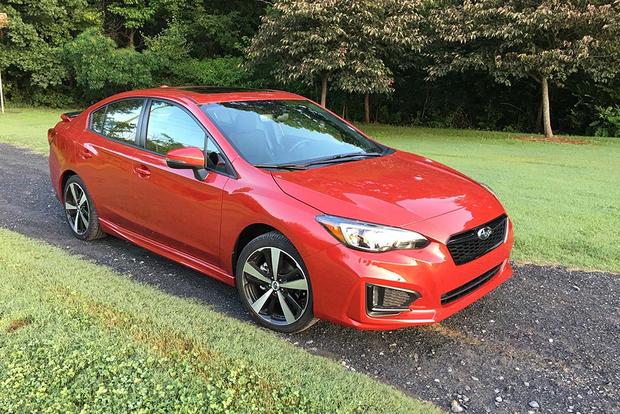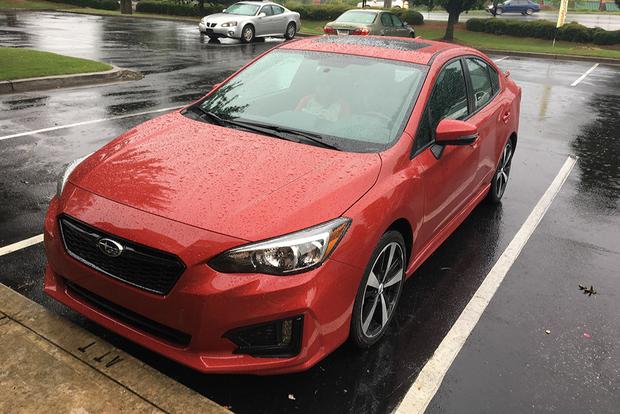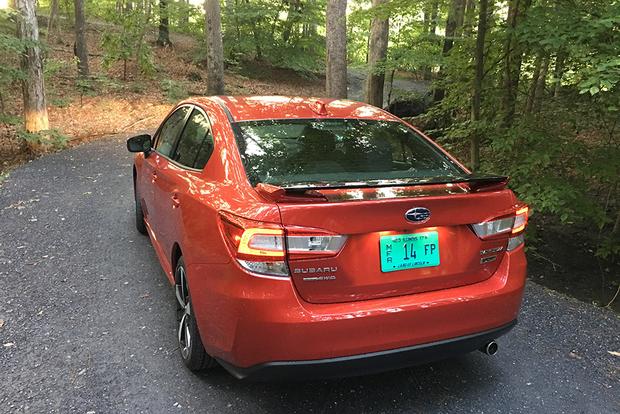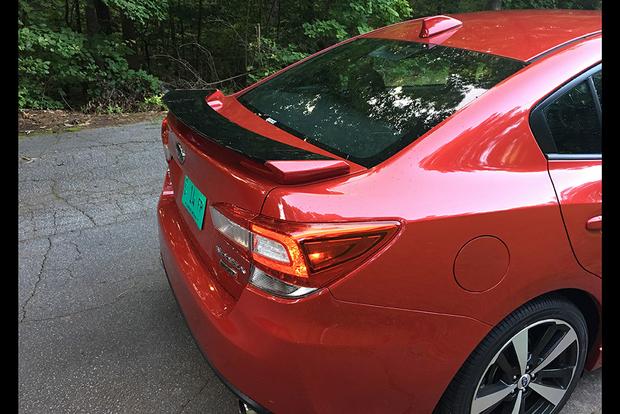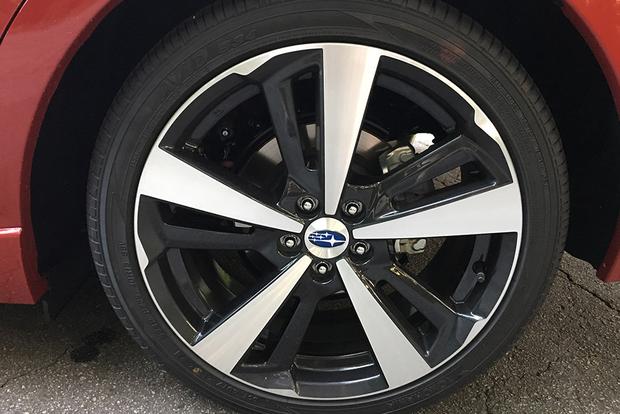 I finally got a chance to get some consecutive days driving the 2017 Subaru Impreza, and I've warmed up to the "sport" of this car.
In my opinion, the CVT and 4-cylinder engine are not very "sport" per se. However, I've finally really noticed how well this vehicle handles the twisties. Between the low-profile tires on the sport-only 18-inch wheels and the active torque vectoring, there really is a difference over a standard Impreza. The active torque vectoring, which is appearing on more vehicles these days, applies braking power to the inside wheel on a turn, creating a sharper turning experience.
I live in a somewhat rural area with lots of deer and no streetlights, so I'm always the one with the strongest opinions on our press-car headlights. I was sad to see our 2017 Subaru Impreza Sport does not have the steering-responsive headlights, as they're only available on the Limited trim.