Car Comparison
2017 Toyota 86 vs. 2017 Mazda MX-5 Miata: Which Is Better?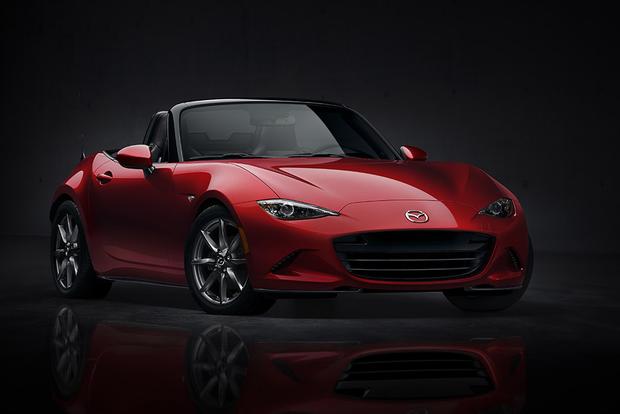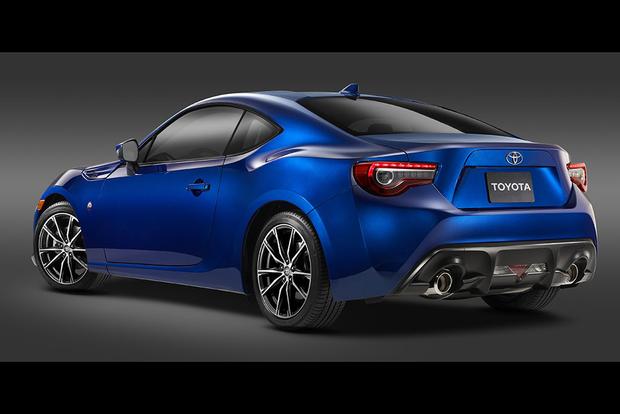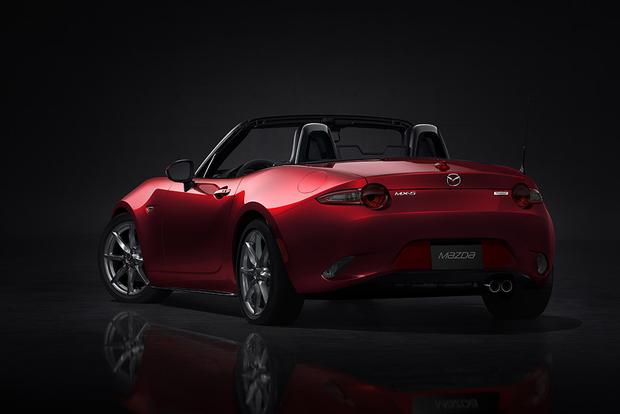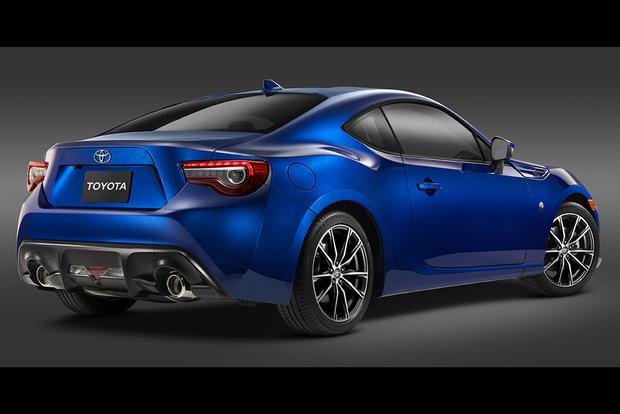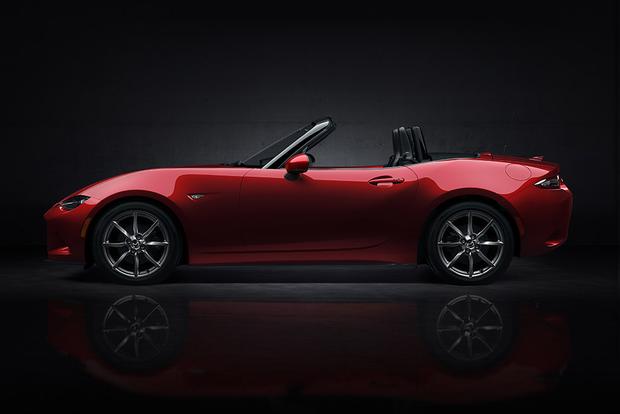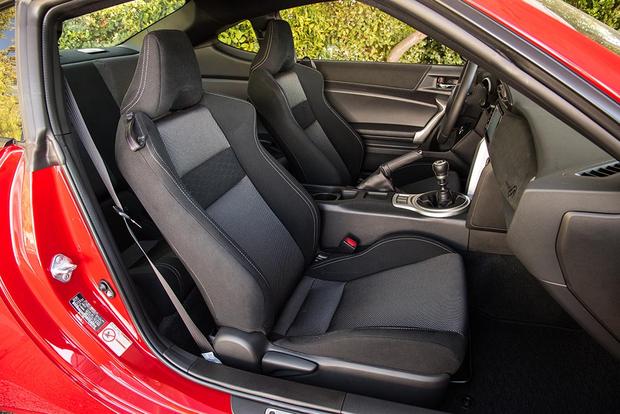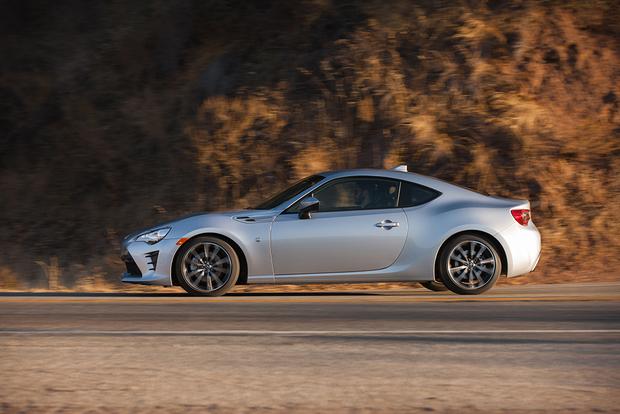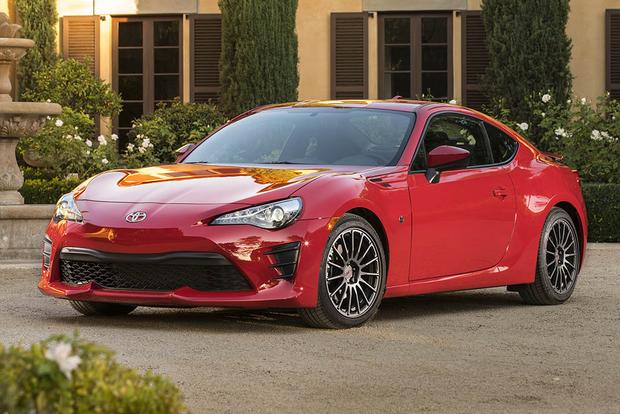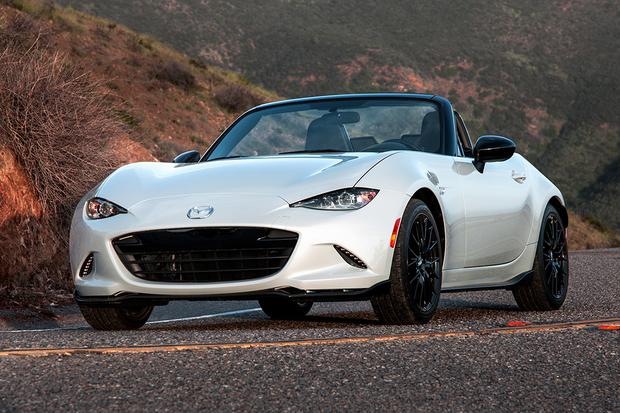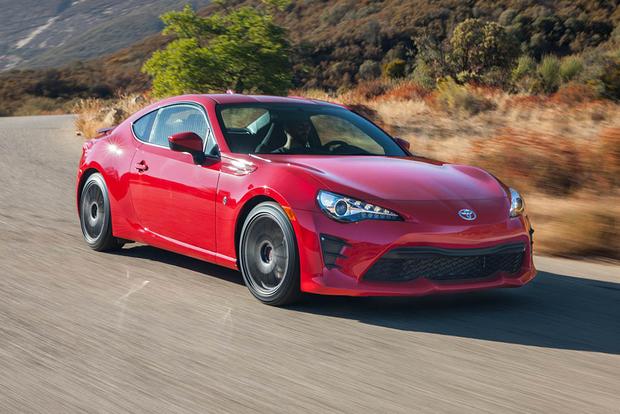 When it comes to cars, you don't have to pay a ton of money to have a ton of fun. The 2017 Mazda MX-5 Miata and the 2017 Toyota 86 are proof positive of this: a pair of lightweight, rear-wheel-drive sports cars that allow drivers to have plenty of fun behind the wheel without paying a hefty asking price or hemorrhaging cash at the gas station. Let's take a look at both to see which might be better for you.
2017 Toyota 86
In one way, the 86 is a new model. In every other way, though, it's a mildly updated version of the now-discontinued Scion FR-S (which itself was the twin of the still-standing Subaru BRZ). In addition to the new name and badging, the styling has been tweaked, the suspension has been altered for slightly improved handling, and the engine generates more power when equipped with the manual transmission.
2017 Mazda MX-5 Miata
The MX-5 was completely redesigned for 2016, with dramatic new styling, smaller proportions, lighter weight, a powerful and efficient new engine and plenty of new features. Updates for 2017 include the new RF model, which features a retractable, targalike roof panel and a glass back window along with a buttresslike support structure that makes the Miata RF resemble a coupe. However, we'll be focusing on the carry-over traditional convertible model.
Reliability
Not enough people purchased the Scion FR-S or the Subaru BRZ to really provide definitive reliability data. What data there is, however -- as well as anecdotal evidence based on other Toyotas and Subarus -- would indicate that you should expect above-average reliability for the 86. The MX-5 is too new for any reliability data, but the previous generation received excellent ratings, and customer complaints were few. Typically, owning a sports car can be rife with expensive maintenance and repairs, but you're unlikely to deal with that with either of these cars.
Fuel Economy
As far as sports cars are concerned, the 2017 Toyota 86 gets pretty good fuel economy. According to the Environmental Protection Agency (EPA), a manual-equipped car should return an estimated 21 miles per gallon in the city, 28 mpg on the highway and 27 mpg combined. Opting for the automatic improves things to 24 mpg city/32 mpg hwy/27 combined.
However, the Miata is shockingly efficient thanks to Mazda's many efficiency-minded powertrain-engineering efforts and the car's ultralow weight (its curb weight is more than 400 pounds less than the already-svelte 86). According to EPA figures for 2016, which may change for 2017, a manual-equipped MX-5 returns 27 mpg city/34 mpg hwy/30 mpg combined. The automatic is essentially the same at 26 mpg city/36 mpg hwy/30 mpg combined. However, we've noticed that the MX-5 often does even better than that -- we averaged 38 mpg on a road trip. Indeed, based on that easily achievable figure of 30 mpg combined, you could easily save about $400 per year on fuel compared to the 86.
Driving Experience
When the Toyota 86 arrived on the scene (or, to be accurate, its Scion FR-S predecessor), it was heralded as a welcome return to automotive purity. It was light by modern standards, its modest power was sent to the rear wheels, and it was at its best when controlled by a regular old manual transmission. This was a car for those who love to take corners with enthusiasm, possessing superior handling that could put a smile on the driver's face while also being easy to control. Its direct steering provided a refreshing amount of feedback, and its suspension was tuned in such a way that it remained planted around corners and yet didn't punish over bumps.
All of this continues to be true about the 2017 Toyota 86, which remains a massive amount of fun. However, it manages to feel heavy and cumbersome next to the tiny, featherweight Miata. Its steering is even sharper than the 86's, its manual transmission is even easier and more rewarding to row, and its free-revving engine delivers better acceleration both in feel and on paper. It happily whips itself around corners with an eagerness and capability that really can't be matched by another road-legal car. When tucked into its intimate cockpit, you truly feel like the Miata is an extension of your own body.
Interior Space and Comfort
Both cars are very noisy, and although we wouldn't classify their rides as punishing, they are certainly on the firm, fidgety side of the spectrum. Ultimately, though, the 86's larger size pays off here. Sure, few people will be able to fit in its back seat, but at least it exists to accommodate packages or small dogs that would have to stay behind if you had the MX-5. There's also far more space beyond just its back seat. For instance, a tall person may be able to fit themselves in both cars equally well, but in the MX-5, the windshield can be reached simply by stretching out one's fingers from the steering wheel. The rear bulkhead is at your back, and the roof is millimeters from your head. The Toyota 86, by comparison, feels like a Lincoln.
There's a similar disparity with the trunk. The 86's offers a modest 6.9 cu ft. of space, but it can easily fit a pair of suitcases. The MX-5's 4.6-cu ft. trunk is small even by roadster standards. Pop its lid, and you have a Rubbermaid bin's worth of space good enough for a single suitcase and maybe a shopping bag. There's also precious little interior storage.
The Toyota's seats are also more comfortable. They hug your body nicely around corners and are supportive over long distances. The MX-5's, on the other hand, might be a bit too tight for some drivers, and their minimal, lightweight construction is more likely to cause aches and pains.
Safety
Only the 86 has been crash-tested by a third party. The Insurance Institute for Highway Safety gave it the highest rating of Good in all tests except the newer, more stringent small-overlap front crash test, where it got the second-best score of Acceptable.
The 86's side-curtain airbags do give it a slight advantage over the Miata, since the latter's convertible roof renders such a feature impossible. However, the Mazda counters with an optional blind spot monitoring system, rear cross-traffic alert and lane-departure warning, which are unavailable on the Toyota.
Technology
Every Toyota 86 comes with the same 7-inch touchscreen interface that is relatively easy to use in theory, but its smallish icons can be difficult to press when being jostled about by the car's firm suspension. Standard tech equipment also includes Bluetooth phone and audio, auxiliary and USB ports, a media player interface, HD Radio and an 8-speaker sound system. There are no options beyond that.
The MX-5's features depend on which of the three trim levels you choose. The base Sport comes standard with a CD player, auxiliary and USB inputs, a media-player interface, a 6-speaker stereo and a traditional radio interface of buttons and knobs that's easier to use when driving (especially the rather exuberant driving typical in the Miata). The system found in the Club and Grand Touring trims consists of a dash-top screen controlled by menu buttons and a knob located behind the shifter -- they're awkward to reach. The screen itself is touch-operated, which could be a preferred method of controlling it, but you can only use it when stationary. Either way, the upper trims come with satellite radio and HD Radio, various Internet radio-streaming functions, a second USB port and nine Bose speakers. The Grand Touring trim also adds a navigation system and the previously mentioned safety tech.
Value
Both cars have similar base equipment, but Toyota 86's starting price is a little higher than the MX-5's. That's probably acceptable given that you're getting a bigger, more usable daily driver. The Miata can get far more expensive, however, as it can be equipped with features not available on the 86. Really, both of these cars are value-rich sports cars -- it's just a matter of whether you put a priority on fun or everyday usability.
Autotrader's Advice
The MX-5 is unarguably the more fun of these two sports cars, and if you're looking for the perfect budget-friendly weekend toy, it's definitely the one to get. However, its tiny size severely limits its practicality, making the Toyota 86 a much easier car to live with. And besides, it's still uproariously fun, so it's not like you'll be making a painful sacrifice.