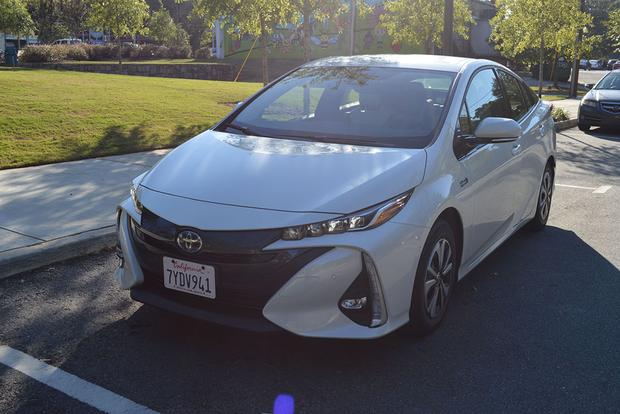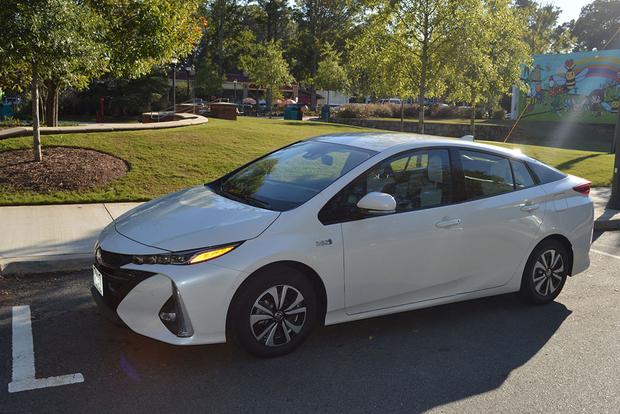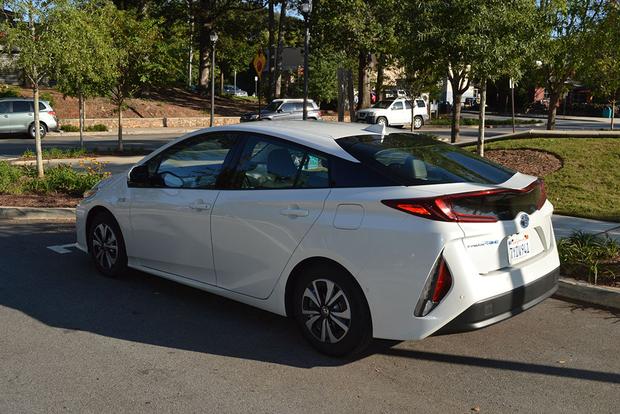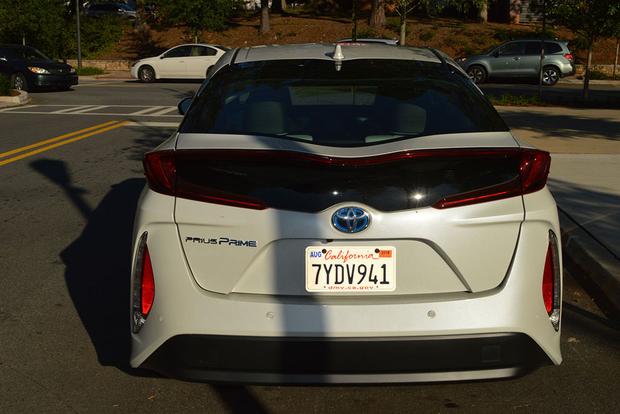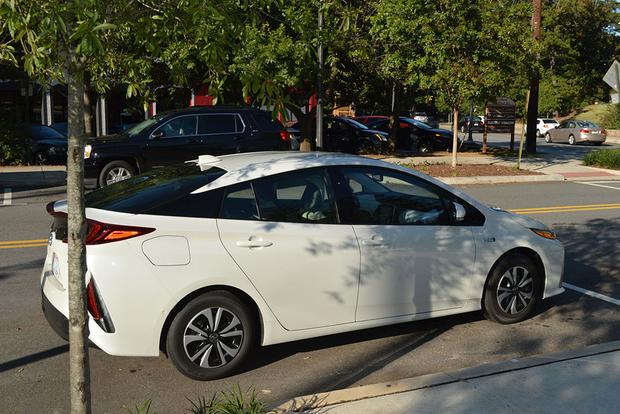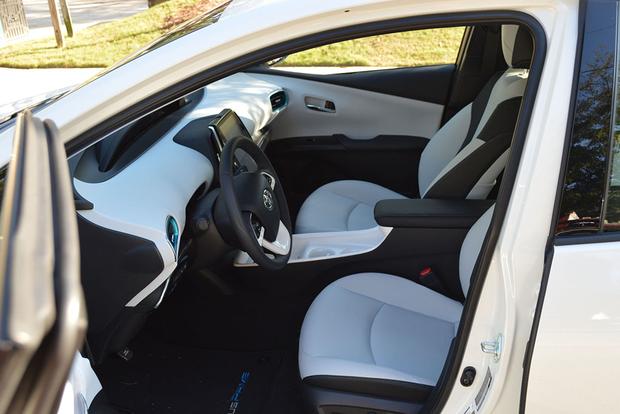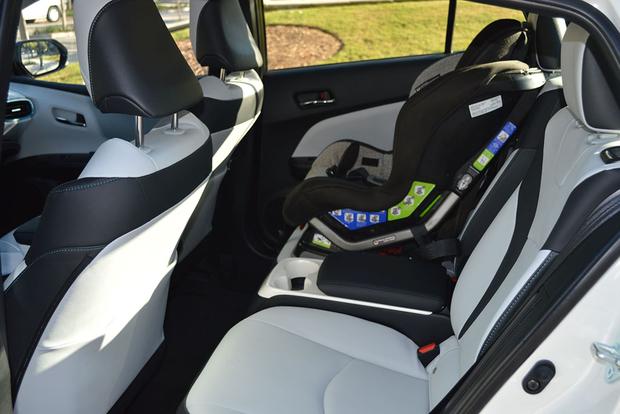 We're a few months into our time with the 2018 Toyota Prius Prime, and the plug-in hybrid is slowly making its way around the Autotrader editorial team. The Prius Prime made it onto our list of Best Interiors Under $50,000 earlier this year, so we already knew we'd enjoy spending time in it ... but using it as a daily driver has given us insight into a few of its flaws as well.
One item we have a slight issue with is the location of the plug port. The port is on the passenger rear side where you'd typically find a gas fuel door on a car with an ICE engine. The problem comes when you want to charge in an office parking lot where the plug is typically located in front of you when you pull in. At our office, the length of the plug becomes an issue. With this type of office charging setup, it's much easier to just plug in the front, like how the Nissan Leaf and most other plug-ins are configured.
Another negative we recently discovered: When trying to update the clock in the dashboard off of daylight savings time, one editor adjusted the time in the large center screen only to learn that the clock in the dash does not automatically adjust as well. Instead, you have to scroll through different settings on the steering wheel to update the dash clock. We think it's silly that these aren't all integrated. Also, the digital clock in the 2018 Toyota Prius Prime is a bit old looking, while the rest of the dash screen has up-to-date pixels. We couldn't help wondering why Toyota chose not to blend these systems together, as it feels a bit piecemeal.