The 2020 Chevrolet Corvette and 2020 Porsche 718 Cayman S are two-seat sports cars engineered for driving enthusiasts. Let's see how these two rivals compare to each other.
Quick Facts
The Corvette is all-new for 2020. The V8-powered sports car breaks new ground as the first mid-engine model in its history.
The Porsche has a turbocharged 4-cylinder with a six-cylinder on the options list. It is a fourth-generation mid-engine sports car.
2020 Chevrolet Corvette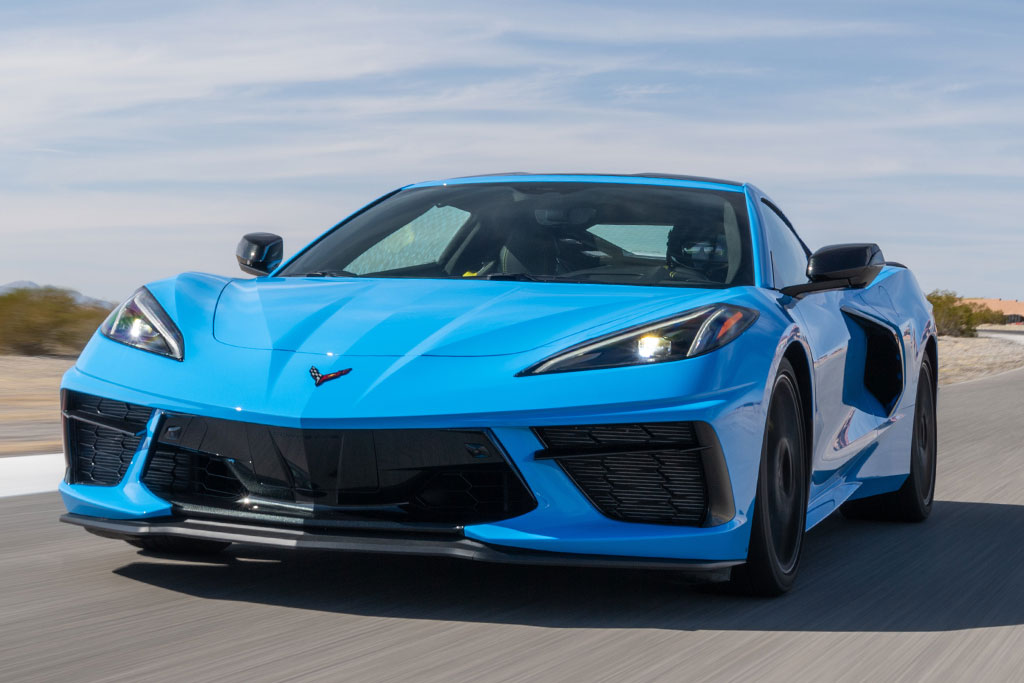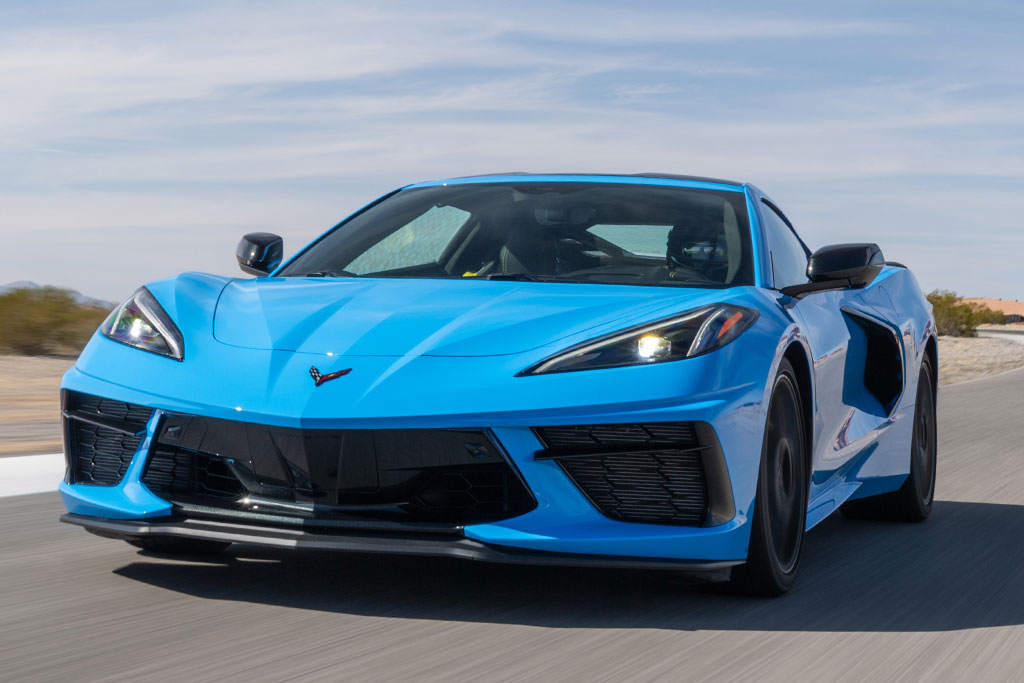 Base Price: $58,900 / Read our 2020 Chevrolet Corvette Review
What we like: Strong traditional V8 engine, incredible exhaust note, world-class handling, and driving dynamics. Exceptional value in terms of performance for the price.
What we would change: The vehicle is heavy for a sports car. Ingress/egress is challenging, the cabin is tight and storage is limited.
Overview: Chevrolet hit the ball out of the park with the new mid-engine Corvette. It is the most innovative and advanced sports car ever engineered by the domestic automaker, easily capable of running against the best from Porsche, Lamborghini, and Ferrari.
What's new for 2020: After many decades of producing a traditional front-engine, rear-wheel-drive sports car, Chevrolet completely reengineered the Corvette to a mid-engine, rear-wheel-drive platform. The changes improve overall balance, yet the traditional 6.2-liter V8 engine still fits — keeping brand loyalists pleased.
Features: The 2020 Chevrolet Corvette is fitted with a pair of 8-way, power-adjustable, GT1 Competition seats upholstered in leather. Optional seats include GT2 and Competition seats, which are also 8-way adjustable. Dual-zone climate control is standard, as is remote starting and Keyless Open and Start.
Technology: Standard equipment on the Corvette is a Bose 10-speaker audio package. The optional Bose Performance Series is an upgrade to a 14-speaker system. Both systems are Apple CarPlay and Android Auto compatible without a subscription. SiriusXM radio is also fitted, which requires a subscription after the trial period expires.
The Corvette utilizes GM's OnStar suite of vehicle connectivity that includes 4G LTE Wi-Fi hotspot compatibility, Chevrolet Connected Access, and a Teen Driver Mode (TDM).
What does the future hold: This is just the tip of the iceberg for the Chevrolet Corvette. Expect several new variants over the next few years, which will include a high-output Z06 model with a 32-valve V8, a track-ready Grand Sport model, and a range-topping ZR1 model with a turbocharged engine. See the 2020 Chevrolet Corvette models for sale near you
2020 Porsche 718 Cayman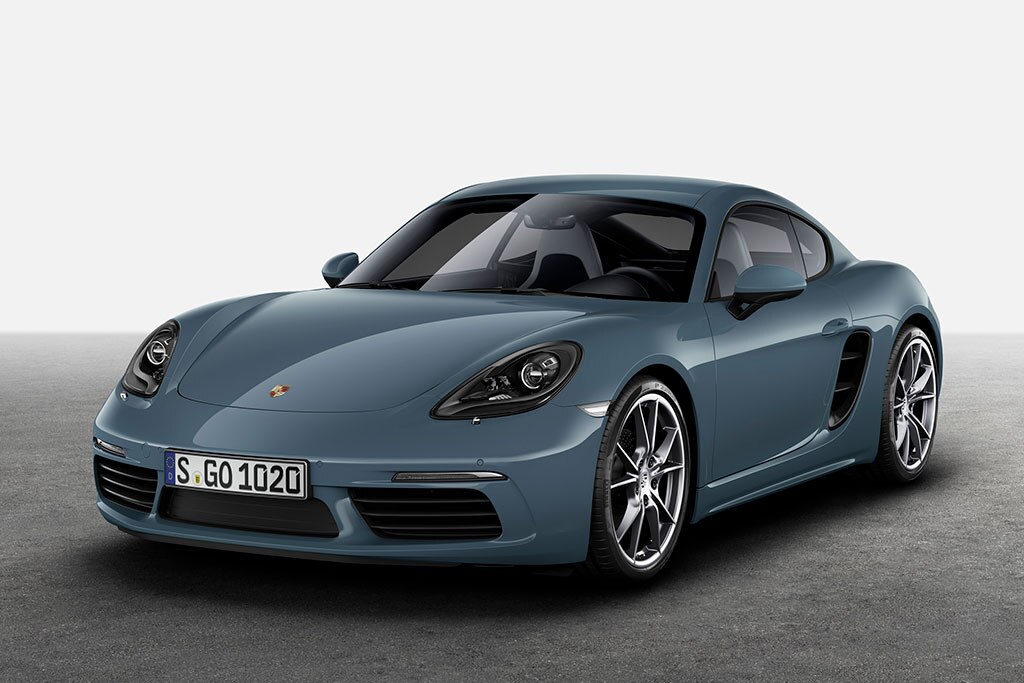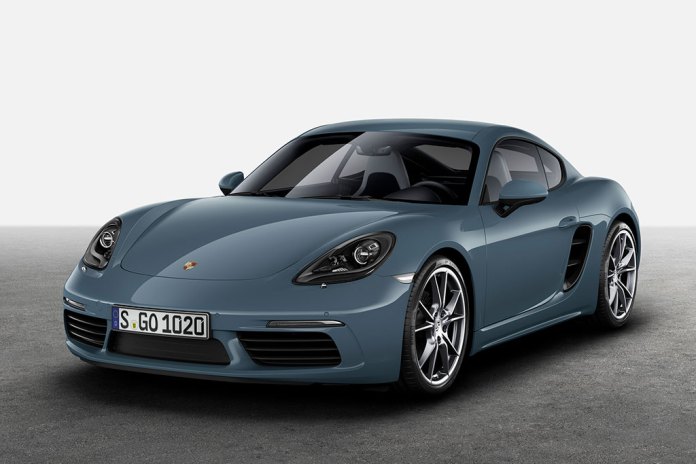 Base Price: $58,150 / Read our 2020 Porsche 718 Cayman Review
What we like: Excellent chassis, mid-engine architecture, spacious cockpit, storage space in the nose and trunk, manual gearbox option
What we would change: Pricey; Cost escalates very quickly with options
Overview: Porsche has been building the mid-engine 718 Cayman, which shares platforms with the convertible 718 Boxster, for more than 20 years. It is an award-winning sports car with telepathic driving dynamics – it goes precisely where its driver aims it. Light and balanced in the twisty roads, yet surprisingly comfortable on the highway, the Cayman pleases just about everyone.
What's new for 2020: Porsche introduced a new T model that incorporates popular sport options. They also debuted a new GTS 4.0 model that is fitted with a naturally aspirated, high-revving, six-cylinder engine that targets performance driving enthusiasts.
Features and technology: The 718 Cayman is fitted with 2-way sport seats (electric backrest adjustment and manual fore/aft and height adjustment) upholstered in leather as standard fitment. Optional seats include 18-way Adaptive Sport Seats with memory functions. Single-zone climate control is standard (dual-zone is optional), and parking sensors on the front and rear of the vehicle complement the standard reverse camera.
Technology equipment on the 718 Cayman includes a standard 8-speaker (150W) audio system. Optional upgrades include a 10-speaker (505W) audio system from Bose or a premium 12-speaker (812W) system from Burmester that includes an integrated subwoofer. Apple CarPlay is subscription-free. Android Auto is not available on the Cayman.
Porsche Connect App is an optional connectivity service that allows vehicle tracking, remote-control locking, fuel level monitoring, and the ability to stream music. It works with Apple iOS.
What does the future hold: Porsche continuously offers new variants of its models with more powerful engines. That said, spy shots have revealed a future GT4 RS model with upwards of 500 horsepower that will sit at the top of the Cayman model line. See the 2020 Porsche 718 Cayman models for sale near you
Corvette vs Cayman: Strengths comparison
Chevrolet Corvette Benefits: Traditional V8 power, higher overall performance, convertible offering
Porsche Cayman Benefits: Lower base price, passenger cabin feels roomier, usable trunk space, smaller and lighter packaging, superior build quality
Corvette vs. Cayman: Which is better?
Chevrolet took out a clean sheet of paper when engineering the new Corvette, which is a risky move after seven-generations of a similar model. Thankfully, the all-new 2020 Corvette is a world-class sports car. It offers a robust mid-engine chassis, powerful V8 engine, and handling that leaves nearly all others in its dust. The 2020 Porsche 718 Cayman has been engineered to be small, light, and nimble, and it delivers extraordinary well on those objectives. It uses a turbocharged 4-cylinder engine that is powerful, yet lacks a pleasing soundtrack. For those seeking the ultimate in performance, the 2020 Chevrolet Corvette is the winner in this comparison. Yet, those who prefer a more visceral and engaging sports car will be happier with the 2020 Porsche Cayman.
Find a Chevrolet Corvette for sale or Find a Porsche Cayman for sale
| | | |
| --- | --- | --- |
| | 2020 Chevrolet Corvette | 2020 Porsche 718 Cayman S |
| Popular Powertrains | | |
| Engine | 6.2-liter V8 | 2.5-liter flat-4 |
| Horsepower | 490 hp @ 6,450 rpm | 350 hp @ 6,500 rpm |
| Torque | 465 lb-ft @ 5,150 rpm | 309 lb-ft @ 1,900 rpm |
| Transmission | 8-Speed dual-clutch | 6-Speed manual |
| Fuel Economy | 19 (15 city, 27 highway) | 22 (20 city, 26 highway) |
| Also Available | n/a | n/a |
| Specs | | |
| Warranty | 3-year / 36,000 miles | 4-year / 50,000 miles |
| NHTSA Overall Safety Rating | n/a | n/a |
| Max Seating Capacity | 2 | 2 |
| Curb Weight | 3,637 pounds | 3,087 pounds |
| Wheelbase | 107.2 inches | 97.4 inches |
| Overall Length | 182.3 inches | 172.4 inches |
| Width | 76.1 inches | 70.9 inches |
| Height | 48.6 inches | 51.0 inches |
| Turning Diameter | 36.4 feet | 36.0 feet |
| Headroom, Front | 37.9 inches | 39.0 inches |
| Legroom, Front | 42.8 inches | 42.2 inches |
| Shoulder Room, Front | 54.4 inches | 51.2 inches |
| EPA Passenger Volume | n/a | n/a |
| EPA Cargo Volume | 12.6 cu. Ft. | 14.7 cu. ft. |