Car News
AutoTrader Takes Suzuki Kizashi - LA to Seattle - The Gentler Way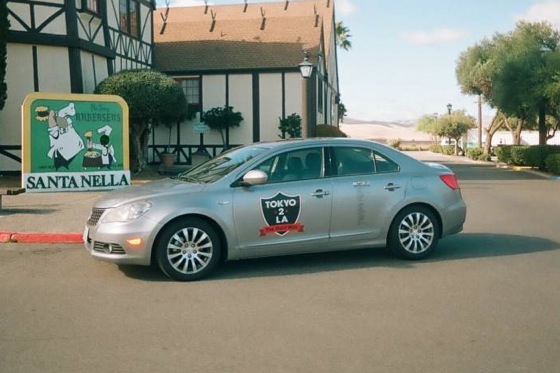 Angus McKenzie, editor-in-chief of Motor Trend, and Gene Brown, at that time V.P. of Marketing for American Suzuki, were enjoying some wine over dinner (as the press and marketing VP's will occasionally do) when the subject turned to epic adventure. One glass led to another, and before you can say 'something great is coming' (a loose translation of 'kizashi' in Japanese), an epic adventure entitled LA to Tokyo the Hard Way was born: Motor Trend's editors would drive Suzuki's newly introduced Kizashi from Suzuki's plant in Hamamatsu, Japan to Los Angeles via Russia, Alaska, Canada and the western coast of the United States.
Motor Trend would do the heavy lifting, reporting on the journey via their website, daily blogs and – ultimately – two editions (December and January) of the magazine. Suzuki would provide two Kizashis, an Equator chase vehicle driven by the editors of 4-Wheel and Off-Road, and – for good measure – a V-Strom motorcycle for Motor Trend's sister pub, Motorcyclist.
The adventure, which took place during the entire month of August 2010, was a success all around. The Kizashis, box stock except for some protective plates underneath the car, higher profile 17" rubber and special shocks to increase the available ground clearance while navigating Russia's Road of Bones, suffered little beyond the occasional flat or blown tire. And the Motor Trend staff had, by their own admission, the adventure of a lifetime, filling everyone's bucket list in one 8,000 mile odyssey.
When told that one of the Hard Way Kizashis needed to get from LA to Seattle to be displayed at the auto show there, AutoTrader jumped at the chance to get behind the wheel. Interstate 5 is not, to be sure, the Road of Bones, but then again LA traffic presents its own unique challenges. More importantly, it gave us an opportunity to see how the Kizashi held up after miles of abuse on some of the toughest roads in the world.
Suzuki's Kizashi, on the market less than one year, constitutes an amazing amount of content, design and performance for its under $20K price point. The Motor Trend Kizashi is the high-line SLS, with leather, sunroof, Rockford Fosgate audio and a host of comfort and convenience features appropriate to a $37K near-luxury sedan. The Suzuki, however, is a ringer, with an as-equipped price closer to $27K, and that with all-wheel drive and the mandatory (with AWD) CVT.
On the first leg, covering some 1,000 miles between Los Angeles and the first night's stop in downtown Portland, the Kizashi showed no evidence – other than its disgusting dirt – of Russia's Road of Bones. The body remained showroom solid, while the suspension retains its Euro-inspired combo of comfort and confidence. The only available powertrain is a 2.4 liter four developing 180 horsepower when connected to the automatic CVT.
On day 2, the I-5 drive to downtown Seattle – home of the Seattle Auto Show – was uneventful, save for a 20-minute drawbridge delay while driving out of Portland, a delay you won't incur while heading to Omaha on I-80. And with instructions to deliver the Kizashi to the show floor with less than a quarter tank of gas, the reserve light came on just after receiving the fire department's seal of approval.
In combination with the Kizashi's standard manual and FWD we – and others – judge the Suzuki 'responsive'. Hook up the CVT and an additional 200 pounds of curb weight with the addition of all-wheel drive, and that descriptive becomes 'adequate'. The car absolutely romped, however, on I-5, achieving an oh-so-comfortable sweet spot at between 75 and 85 miles per hour. On most fill ups fuel economy approached 30 miles per gallon.
If going north from Los Angeles, stop at Andersen's in Santa Nella. They're famous for their pea soup, but if you're doing brunch, the huevos rancheros are a suitable substitute. And don't miss VooDoo Donuts in Portland. The caramel donut with bacon(!) is to die for (or, at the very least, drive for…).