Car News
Back to the Future: First Drive of the All-Electric 2011 Nissan Leaf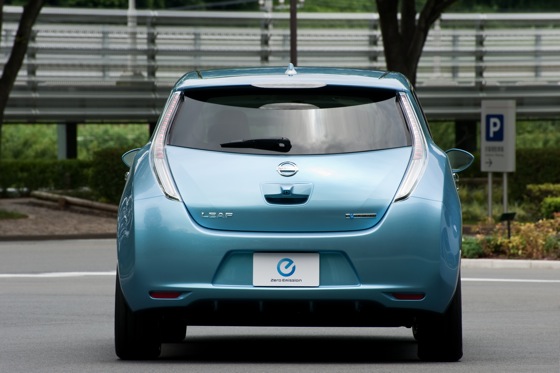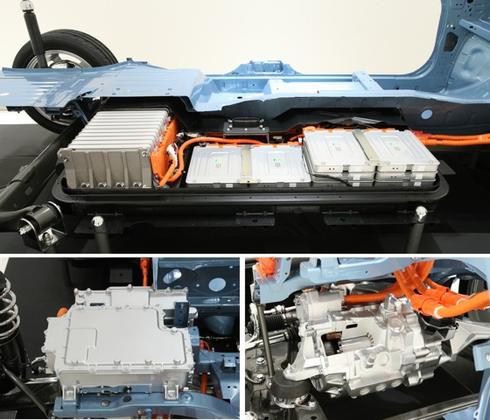 Nissan's all-electric 2011 Leaf is not a concept, a prototype, soon to vanish pilot program (lookin' at you Mini) or low speed neighborhood electric vehicle (NEV). No, the 2011 Nissan Leaf is a highway ready, real car that real people can buy or lease by the end of this year. In the coming months, the average automotive consumer will see countless illustrations and mockups for electric cars. They'll also hear about all kind of lofty plans for zero emission vehicles and clean transportation of the future. At Nissan the future is now.
As great as the Nissan Leaf is, it's really quite unremarkable at the same time. We were lucky enough to get behind the wheel of Nissan's zero emission, all-electric Leaf and found the car to be, well kinda normal. It's even quieter than other electric and hybrid vehicles. There's very little wind noise and road noise is effectively muted as well. Nissan engineers found that a host of unexpected noises popped up once the Leaf was under way so extra steps were taken to keep the Leaf's cabin calm. For example, there's a sound insulating windshield and the bulging headlights are specifically designed to keep noisy wind away from the side mirrors.
The Nissan Leaf isn't the first all-electric car, GM's EV1 and tons of NEVs have beaten them to the punch by years. Chevrolet and Honda even have some fuel cell electric cars. And yet they all feel more like science experiments whereas the Leaf feels and drives like a typical compact sedan – seating for five, comfortable seats and lots of headroom mean it can work for the typical family too.
Acceleration is noticeably more brisk and responsive than a typical gasoline powered car. Merging and passing are no problem and there's always plenty of power even when going uphill. But the harder you stomp the accelerator, the less range you get. Nissan says it can go 100 miles between charges in typical urban/suburban conditions. Top speed is 90 mph.
Inside, the Nissan Leaf looks and feels like a premium compact car. Features like navigation, satellite radio, keyless entry, push button start, power accessories, Bluetooth and LED headlights are all standard.
The price is a rather steep $32,780 but there's a host of government incentives and discounts available. The first 200,000 Leaf buyers qualify for a $7,500 federal tax credit. Plus certain local governments will add to that. California is offering EV buyers a $5,000 rebate and if you live in a certain county (Kings, Tulare, Fresno and others) you can get another $3,000 on top of that. Georgia, Hawaii, Illinois, Maryland, Oklahoma, Oregon, Utah, Washington and others offer rebates or tax credits too. There's also a $2,000 tax credit for those who want to install a home charger.
Nissan's overly normal yet groundbreaking Leaf will have competition. The Chevrolet Volt will soon be on sale – it's an electric car too, but has an on-board gasoline powered generator so you can drive well beyond 100 or even 200 miles. But the 2011 Nissan Leaf has no tailpipe, no emissions and uses no gasoline. That's not some utopian sci-fi future, that's now.
The 2011 Nissan Leaf will be on sale in select parts of the country by the end of 2010.