Car News
Can Toyota's Navigation System Save Your Life?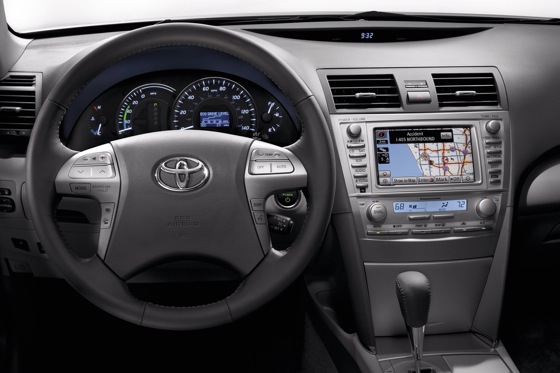 By now we're all used to seeing really cool high tech features that make owning any car more fun or even more practical. But what if technology – like a navigation system – could do more, what if it could get you out of trouble or maybe even save your life? Toyota claims that it can.
If you drove as many cars as we have, you would see how each navigation system set up and limitations are unique to each carmaker. Sure, a navigation system could help you satisfy a Dairy Queen craving or avoid traffic congestion, but how could it save your life? Sounds crazy, right?
Less is More
Toyota doesn't think it sounds so crazy, in fact they've added features to their nav systems that just might save someone's life. Toyota says the intrinsic safety that is baked into its navigation system has more to do with protecting the driver from complication and distraction. For example, while a Toyota vehicle is in motion, the navigation system cannot be used to enter addresses. While the car is moving, you can only select from a limited number of options and cannot access the deeper menus of the navigation system or iPod interface.
While Toyota clearly knows a user friendly system is important, they also have placed customer safety as their "number one priority" according to a company spokesperson. When pressed on the issue of not allowing use of a factory installed navigation system while the vehicle in motion, Toyota made a fairly plain statement; "We feel operating certain navigation functions while you are driving can be a possible driver distraction, thereby creating a safety hazard."
Javier Diaz of Long Beach, California is the parent of a teen driver and agrees. "If I was buying a car for my 16 year old daughter, I'd prefer a car that does NOT allow certain navigation and entertainment functions while the car is moving. To me, it's just like texting and I wouldn't allow that either," Diaz said.
Emergency Buttons
While limiting driver distraction is a somewhat passive measure, Toyota's navigation systems also have active features that can help in case of an emergency. Even though the navigation screen and many features are disabled while the car is being driven, some features can still be used. For example, an address book can be accessed because it requires pressing just one button rather than entering street name, house number, city name all while driving.
Also, certain emergency features work even when the car is in motion – features like find the nearest Police Station, Fire Station, Hospital or even Toyota dealership can all be accessed even if the car is moving. These locations are pre-programmed into the vehicle's factory installed navigation system. If you frequently drive at night, imagine being followed and your phone has a dead battery, this navigation feature could be a lifesaver. Finding a nearby hospital could also be a lifesaver for anyone on a family road trip.
So, although it might sounds overly dramatic to suggest that a navigation system can save your life, opting for one that has all the right features is certainly a resource worth having. Thankfully, an optional navigation system is available even on modestly priced cars like the Toyota Camry, Corolla and Prius.