Car Review
Certified Infiniti FX35: Road Trip to Alabama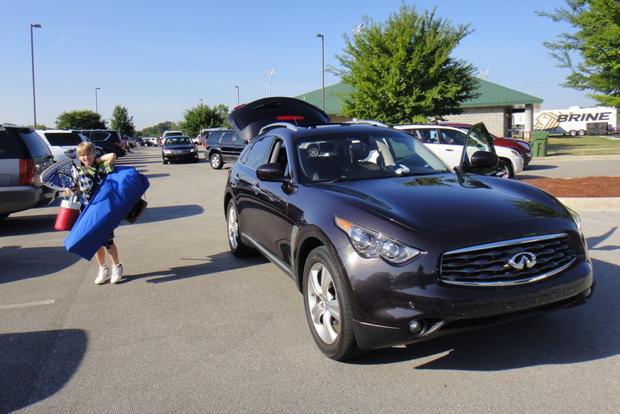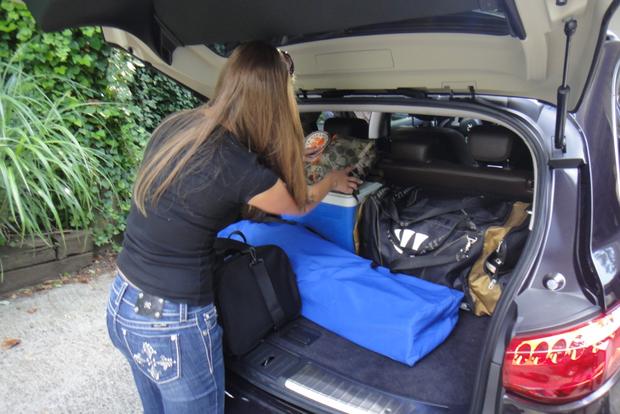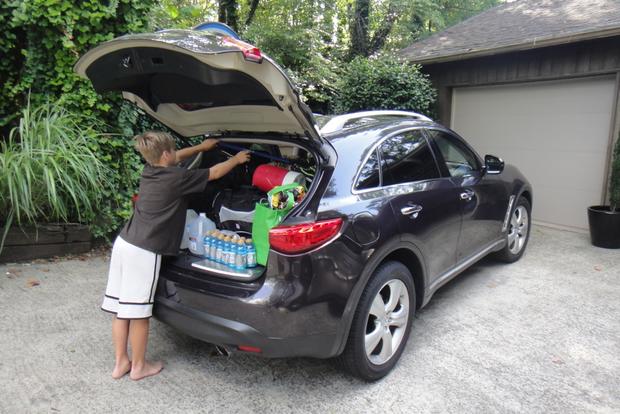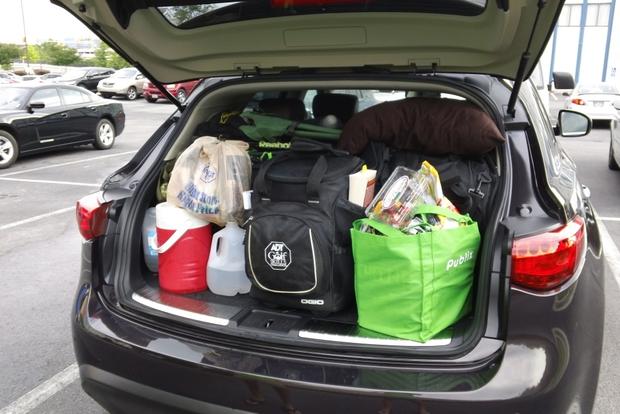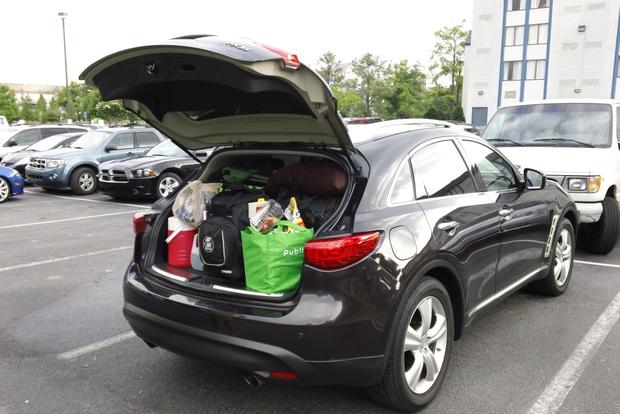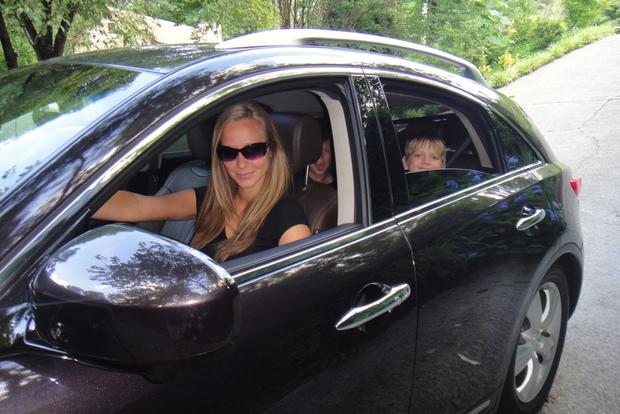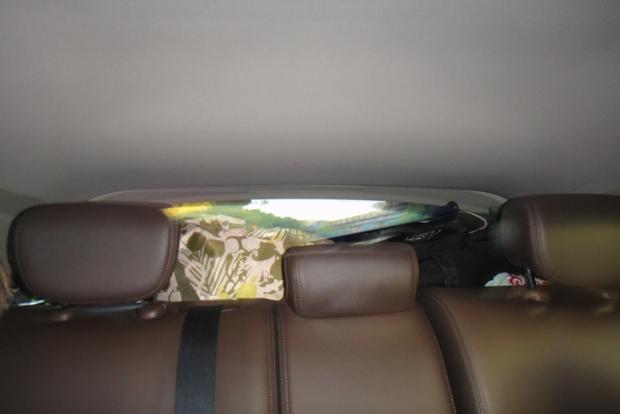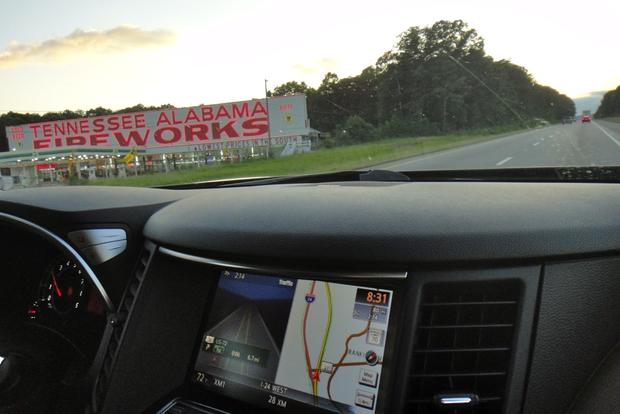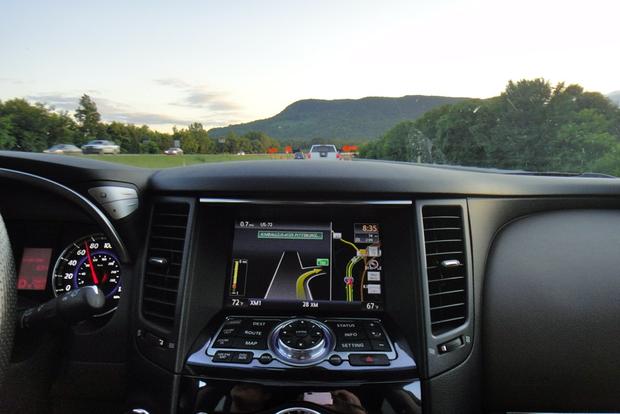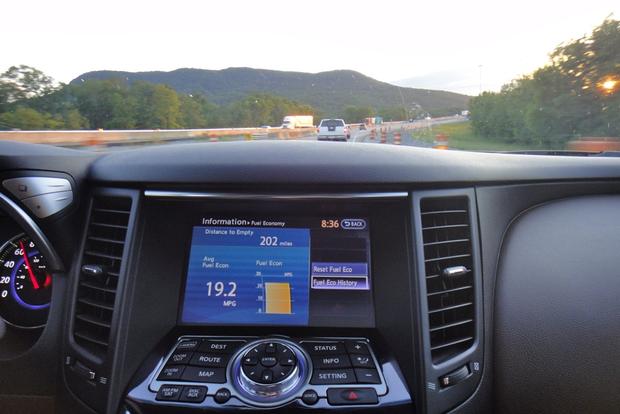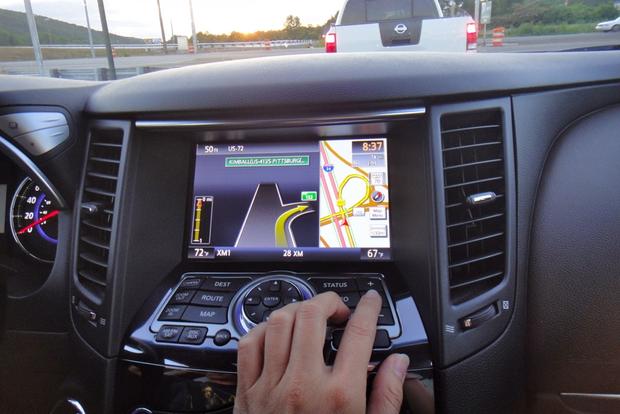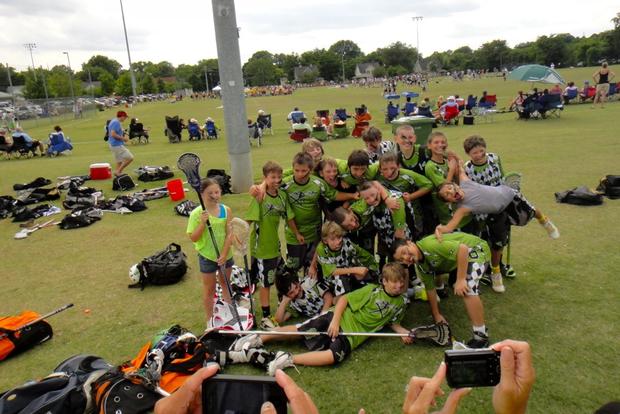 This weekend, we decided to take AutoTrader.com's 2011 Infiniti FX35 on a road trip from Marietta, Georgia, to Huntsville, Alabama, for a boys' lacrosse tournament. It's about three and a half hours each way. We were trying to determine if the FX could be a suitable replacement for our GMC Yukon or for our more fuel-efficient BMW sedan.
The FX35's purpose in life is clear: it's a road-trip-worthy crossover SUV designed for parents. It has plenty of power under the hood-and, without having to resort to the dreaded minivan-they get a larger, roomier and more luxurious vehicle than a typical premium sedan. But how does it handle real-world problems?
Interior Space
One thing we weren't certain about was the FX35's ability to haul cargo. Loading up the FX's cargo space was rather painless, although it did require a little mental Tetris to plan the layout of our load, which included a cooler and a large lacrosse gear bag. We were impressed when everything fit perfectly. However, stacking any more luggage inside would have completely obstructed the view out of the small back window or required the use of the FX35's roof-mounted cargo rails.
In the back seat, our six-year-old and 10-year-old boys had just enough room to avoid each other, but, boys being boys, somehow they managed to have their books in the space between them and fought over who the middle spot belonged to. Eventually the middle armrest came down between them, they reclined and adjusted their seats and we enjoyed a little quiet time. It's not the roomiest back seat in the world, but it is acceptable for a small family.
Great Road Trip Features
Road-trip-friendly features include both heated and cooled seat bottoms. However, the backs of the seats were neither heated nor cooled (not being picky, but my BMW's heated seats warm up all over). Regardless, we were quite grateful for the cooling after having braved the Alabama sun as we watched 10- and 11-year-old boys play intense back-to-back lacrosse games.
Technology
Somewhere along the trip I must have said out loud, "This car has so much technology, I'm practically forced to be a better driver." The lane departure warning can be annoying but is a useful tool if you're distracted.
We also liked the Around View parking monitor. It takes rear-view parking cameras to a whole new level. Not only do you get a video image of what's behind you, but there's also an aerial depiction of the vehicle and its surroundings. We found this version more helpful than the standard setup.
Another safe driving feature-our favorite, and perhaps the most useful -is adaptive cruise control, which senses the speed of the car in front of you and automatically slows your vehicle's speed to avoid a collision. Want to pass the slower driver? Simply put on your blinker, move over one lane and voila: the car automatically reaccelerates to your previous cruising speed.
Although most people have a navigation feature on their smartphone, we opted to use the FX's factory installed nav system. For the most part, it's easy to use. We like the clear, bright, color screen and the fact that you can access most features via touch screen or a more tactile, control wheel. The split screen feature that highlights upcoming turns makes this one of the better nav systems around.
One thing we don't like so much is the FX35's fuel economy. We averaged just 19.8 mpg on this trip, a number that the average luxury sedan could easily top.
Overall, the Infiniti had plenty of get-up-and-go power, a great turning radius and most of the roominess you would expect from a mid-size SUV. For two adults and two kids, our Certified Pre-Owned Infiniti FX35 did everything it was asked to do and more.