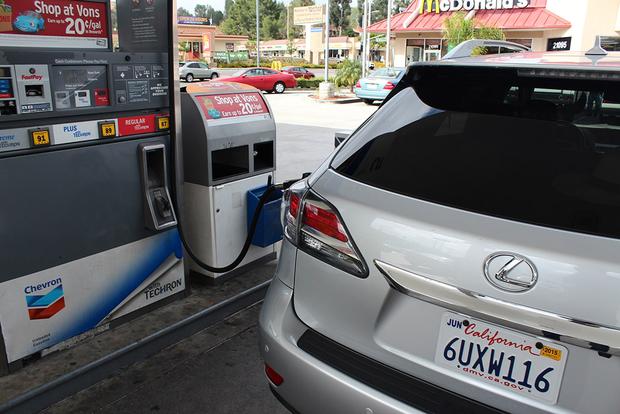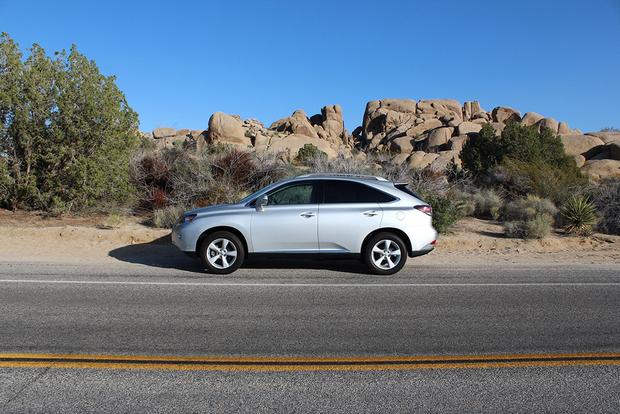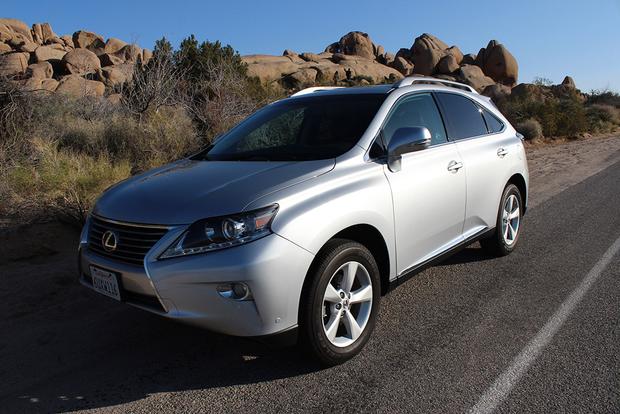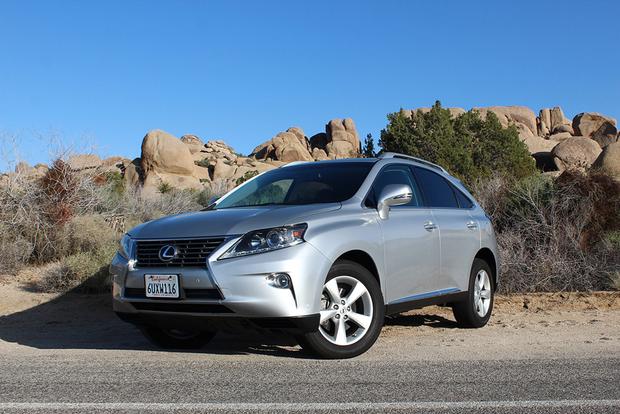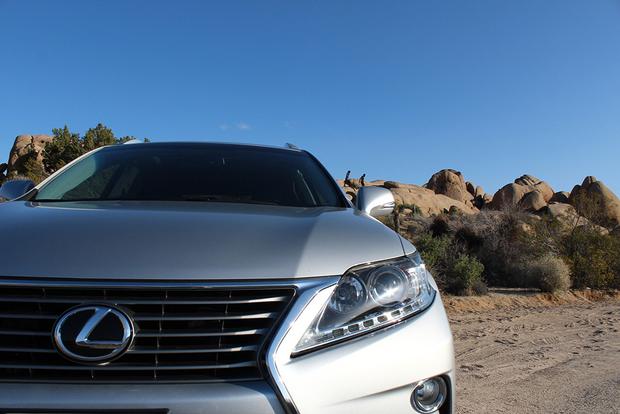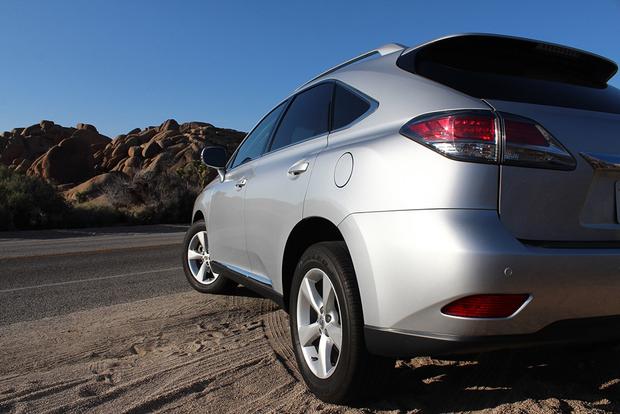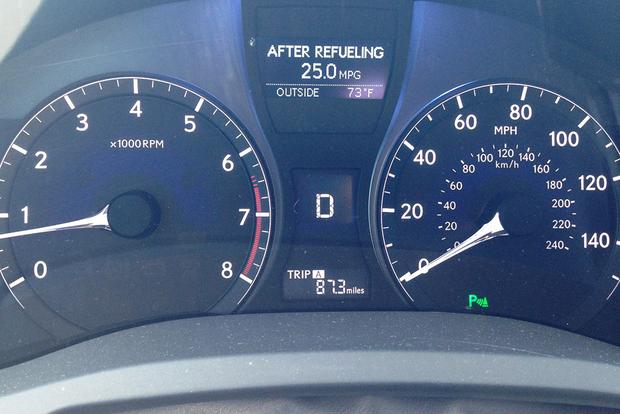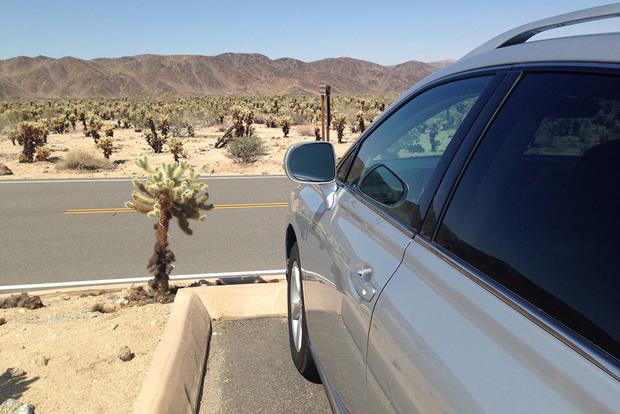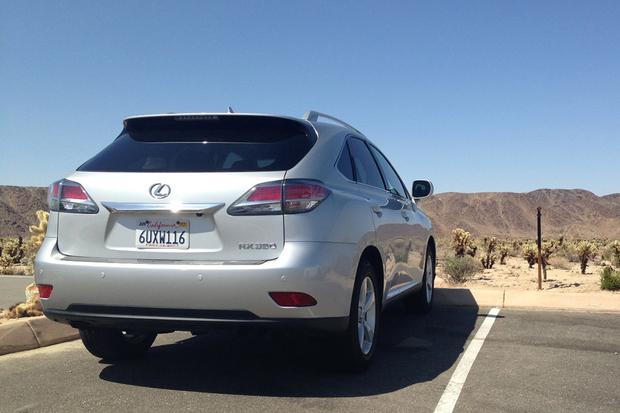 I've touched on the fuel economy of our long-term certified pre-owned 2013 Lexus RX 350 AWD before, and those early returns were mildly disappointing. But I didn't really have enough data back then to draw any firm conclusions. I was simply registering my surprise that a 220-mile round trip from Los Angeles to Santa Barbara hadn't bumped the RX closer to its Environmental Protection Agency (EPA)-rated output of 24 miles per gallon on the highway.
At this point, though, the logbook has enough entries to start identifying some trends. I've racked up more than 1,500 miles on our big silver jelly bean, and the results have become fairly predictable. Let's get out the calculator and figure out exactly what the fuel economy picture looks like to this point.
By the Numbers
Since starting to drive the Lexus almost 3 months ago, I've rolled up a total of 1,581.8 miles, and I've put in 78.7 gallons of the good stuff. According to my advanced calculations, that's an average of 20.1 mpg, which is almost exactly what the EPA predicted for combined driving (20 mpg).
So the first conclusion is that my average of 19 mpg for the Santa Barbara tank was not representative; rather, it was something of an anomaly. Owners can expect better with more than 50 percent highway driving for a given tank.
I can also tell you that, according to the RX's trip computer, it's possible to exceed the official 24 mpg hwy rating. I saw 25 mpg after a pure highway run on a recent trip to Joshua Tree National Park in the desert, and that was at 75 miles per hour or so with the air conditioning on full blast. The computer has been pretty accurate for each of my fill-ups, so I have no reason not to trust it here. I definitely believe that an all-wheel-drive RX 350 can do 25 mpg hwy without too much effort.
The trouble is that pure highway driving is almost never realistic; there's virtually always some around-town stuff thrown in or at least some stop-and-go between the highway and your destination. And that's where this bulky all-wheel-drive crossover struggles. I've consistently seen measurements in the 16 mpg range on the trip computer from stoplight to stoplight, which quickly brings any lofty highway achievements down to Earth. It takes a lot of power and torque to move a burly vehicle like this from rest, and that's reflected in low-speed fuel economy that checks in below the EPA's 18 mpg projection. I'm comfortable saying that, if you drive this vehicle primarily in the city, 18 mpg would be close to a best-case scenario as opposed to a reasonable day-to-day expectation.
The Moral of the Story
For one thing, people may not necessarily think about fuel economy that much when they're shopping for a midsize luxury crossover. The Lexus RX promises traditional Lexus virtues such as reliability, high resale value and a quiet, comfortable ride, and if you get all of that in the deal, maybe you can live with a relatively high thirst at the pump.
But there's no doubt that this 2013 Lexus RX 350 is a bit of a dinosaur when it comes to efficiency. The V6 under the hood is actually quite efficient when it's powering a Toyota Camry or Lexus ES sedan, but it's an older design that's not optimized for SUV duty. Shoppers concerned with mpg ratings will have better luck with one of today's cutting-edge turbocharged engines, which is why I'm rather surprised that the next-generation RX will soldier on with an essentially similar 3.5-liter V6.