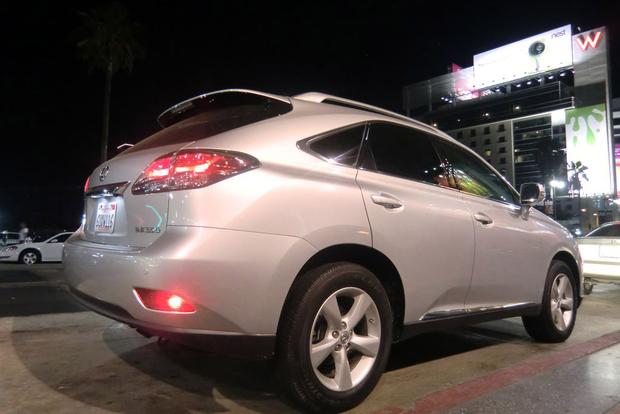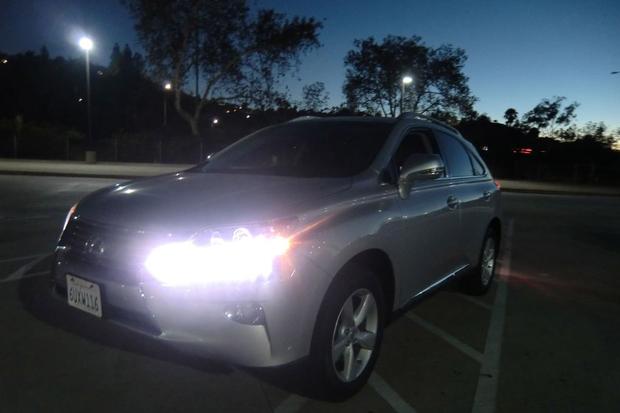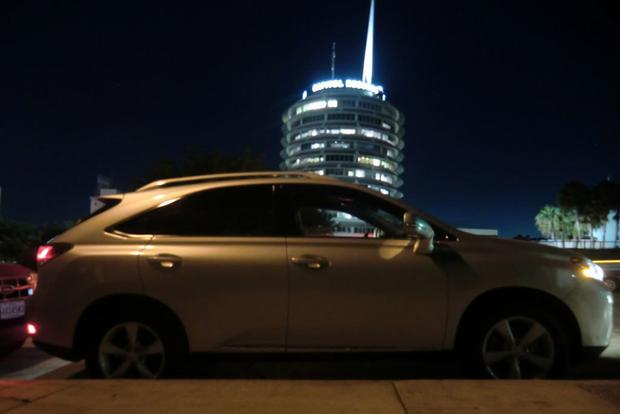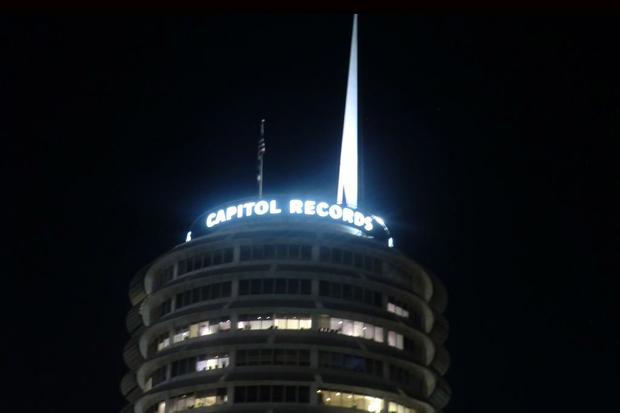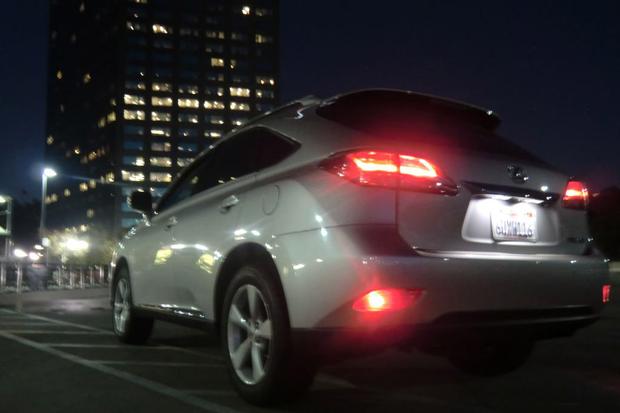 Summer is winding down and almost to a close, and so is our time with our certified pre-owned 2013 Lexus RX 350. So my wife and I decided to get out to Hollywood and enjoy a night on the town with some dinner and dancing. We left our 18-week-old baby at home in trusted hands so that we can finally have a date night, which are hard to come by these days. A steak dinner was in store, as well as a nice drive down the infamous Sunset Boulevard for dancing. Here's how the Lexus RX 350 enhanced our night out.
Reasonable and Confident
If you are driving the streets of Los Angeles, the competition on the road is stiff at all times, but when the sun goes down the heavy hitters come out. Southern California certainly has more than its share of premium rides, but our Lexus holds its own in this land of Lambos and Bentleys. By no means are we comparing this Lexus to a Bentley, but the RX 350 inspires a ton of confidence when you pull up at the valet stand. It doesn't scream, "Look at me!" as other flashy cars might. Instead, it gets a much more subtle, sophisticated appreciation. Lexus has a combination of quality and price point that most would argue is untouchable as far as luxury brands. There are models out there that are more pricey, but our CPO Lexus is a very solid choice and delivers great bang for your buck.
Classy Comfortable Ride
Our night drive was as pleasant as can be. Lexus has perfected those little details that really make a difference. There are many things you may not notice before driving an RX 350 that afterwards will stand out. Let's talk leather quality, for example. In California, you need leather that can withstand all weather conditions. Our RX's leather does not get very hot even if in the sun for hours, and on the other hand, the leather doesn't get too cold when the temperature drops -- just superb quality. If there are any slight objections, the heated and cooled seats quickly put them to rest. The wood and leather-trimmed steering wheel gives your hands ultrasolid control. The overall interior of the RX is very comfortable, from the dual-zone climate control to the cabin insulation and the Lexus premium-quality sound system. Even the height of the RX is perfect for getting in and out of in a dress and heels.
With a few road trips and over 2,000 miles under our belt in this Lexus, it was a nice change-up to take it to the Hollywood streets after dark. It handles the night streets just as well as the open road. The blend of comfort, class and reasonable pricing makes Lexus one of a kind. We've more than enjoyed our drive in our CPO 2013 Lexus RX 350, and one thing is for sure: there is very little this car can't do.