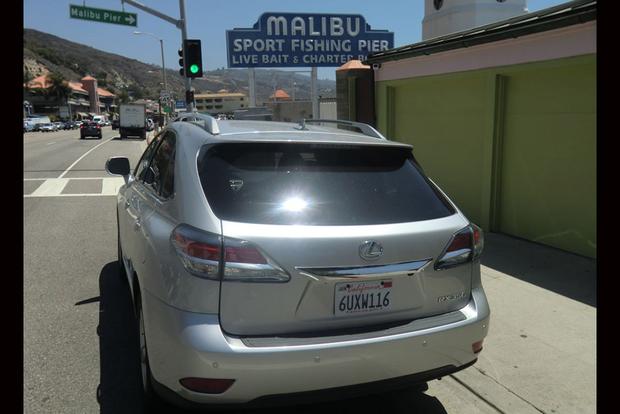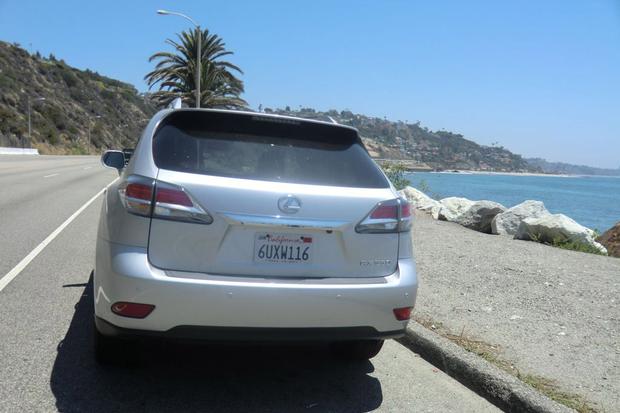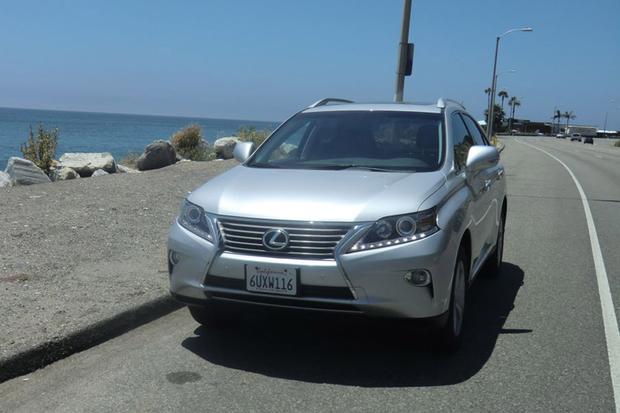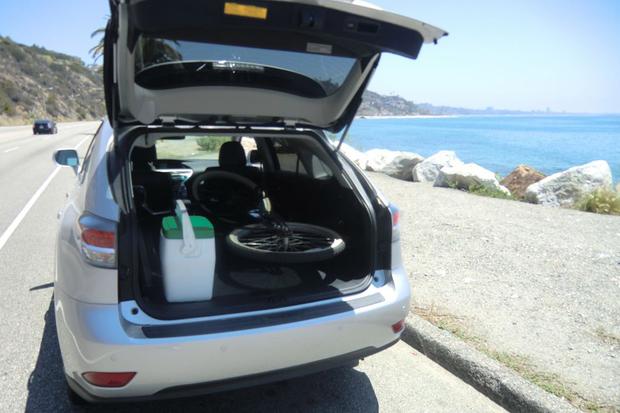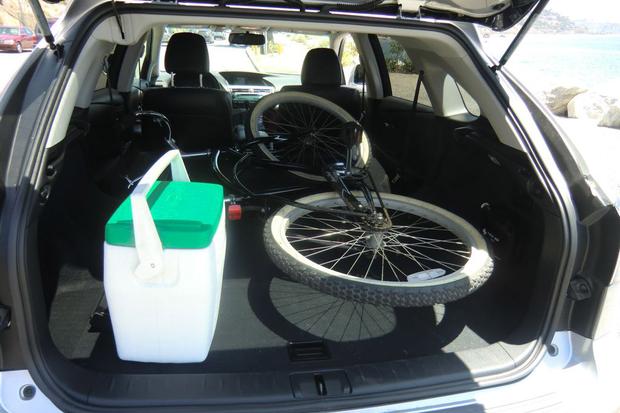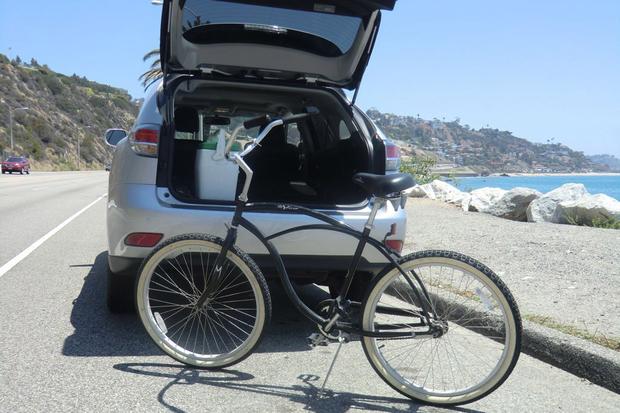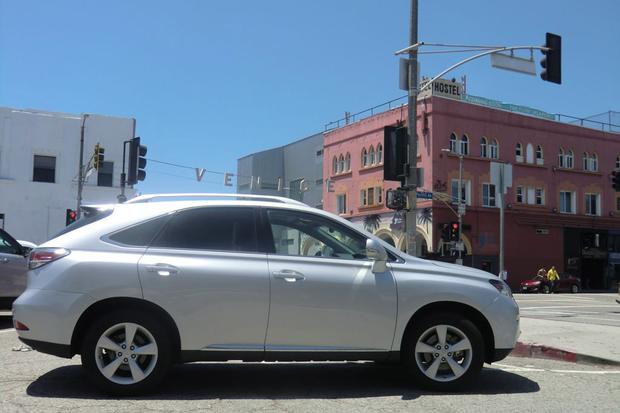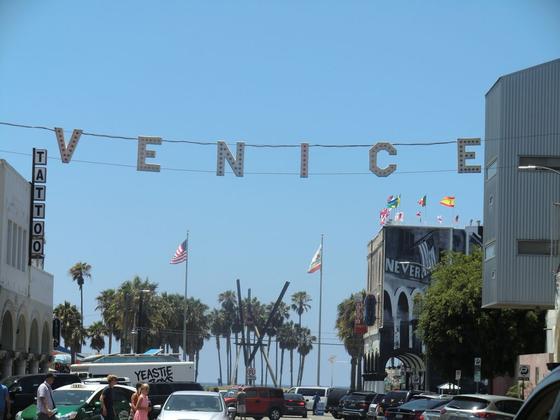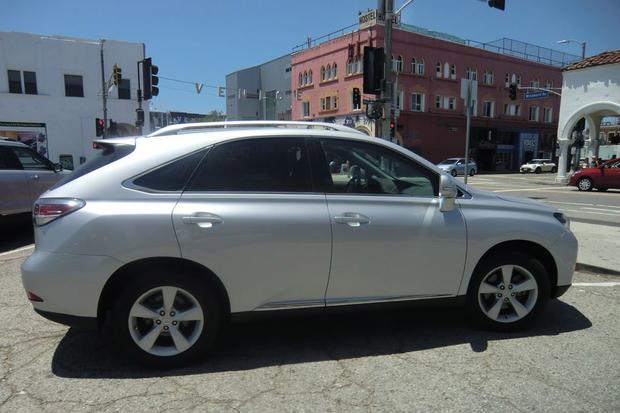 Whether it's the desert, the mountains or the water ... it's all here in California. We've had a few trips in our CPO 2013 Lexus RX 350, but what better way to enjoy the last bit of summer than a beach drive down the coast? And while we're at it, let's throw a beach-cruiser bicycle in back and soak up some Southern California rays. Here's how this Lexus stacked up on the Pacific shoreline.
Cargo Space
These days, the term crossover has a lot more appeal than an SUV, and at first glance, the RX 350 might seem like a larger version of a crossover. However, our Lexus RX has the space of an SUV while giving you the look of a crossover. With our beach cargo on board, there was more than enough room during our 16-mile scenic coastline drive. Although Lexus doesn't get credit for the amazing view, we do credit Lexus for providing ample storage space, which definitely made it pleasant.
Maneuverability
For those that have had the pleasure of driving the famous Pacific Coast Highway, the drive is absolutely beautiful. Tack on the smoothness of our RX 350, and relaxation certainly settles in. Stops and starts do come frequently along this 2-lane highway. Make no mistake, however: With the RX's 270-horsepower V6, passing comes with sheer ease. Like any popular area, though, towns such as Malibu and Santa Monica can be very busy and crowded, especially on weekends. It's hard to find a car that can accommodate everyone and everything you might do but still maintain an overall size that's easy to manage in crowded tourist areas or parking lots.
Parking Camera
No matter where you live, there can be a steep learning curve for parallel parking. Once arriving at Venice Beach, the only parking available was small parallel spots, and thanks to the RX 350's parking assist feature, fitting into the spot was quick and easy. The rearview camera was extremely helpful, especially with such a tiny space. In addition, the fact that the car notifies you when you're close on any side or corner was great when trying to inch front and back. In tight spaces, the RX once again delivered, whereas other SUVs would be scrambling for an alternative. Rear-parking cameras are so common that you'd almost have to look for a new car without the safety feature. However, it's not such a guarantee with used cars, so the 2013 RX's inclusion of the feature helps give it that like-new feel when you're behind the wheel.
With our Lexus RX 350, we had fun in the California sun. In this day and age and with the busy lives we all live, some downtime is always nice to have. When you add the beach, ocean and good weather, most wouldn't hesitate to partake. Our CPO 2013 Lexus RX 350 without a doubt made our coastline drive comfortable, accommodating and pleasurable.