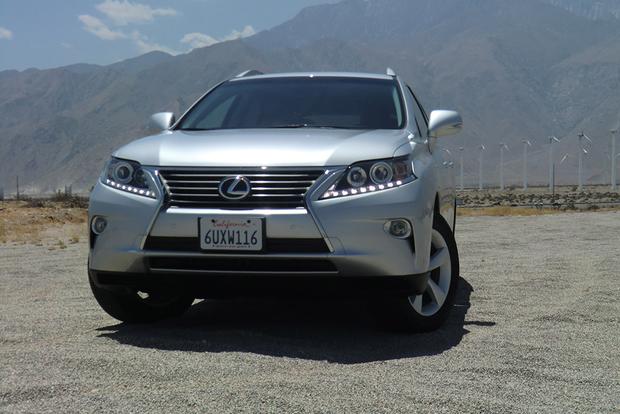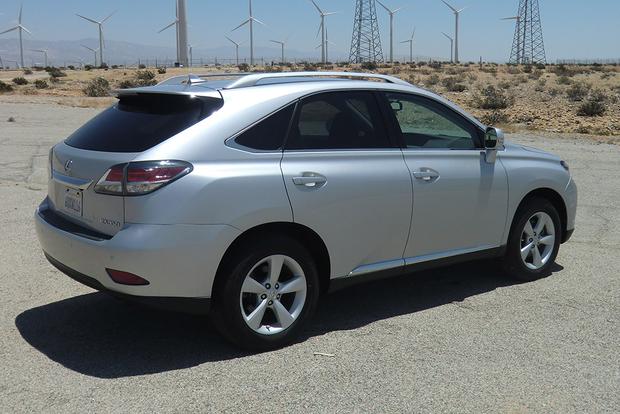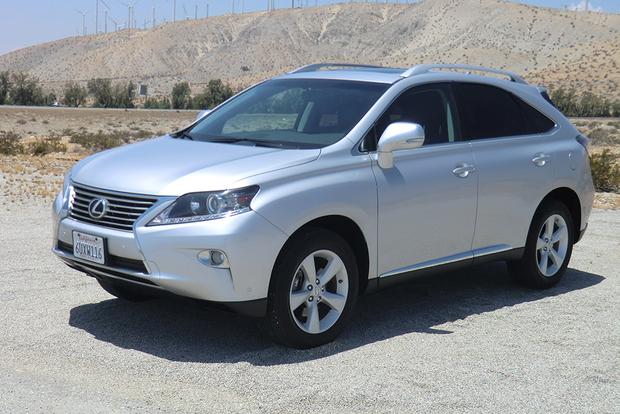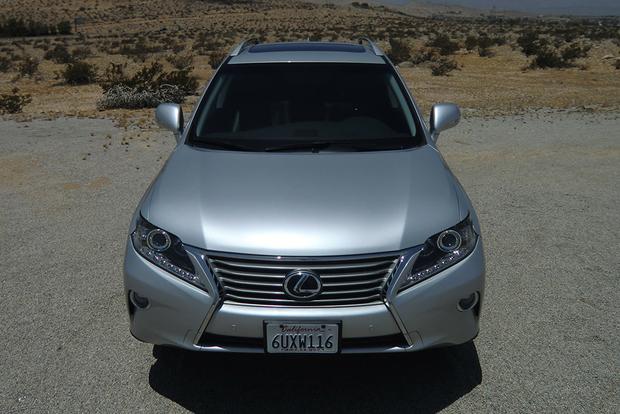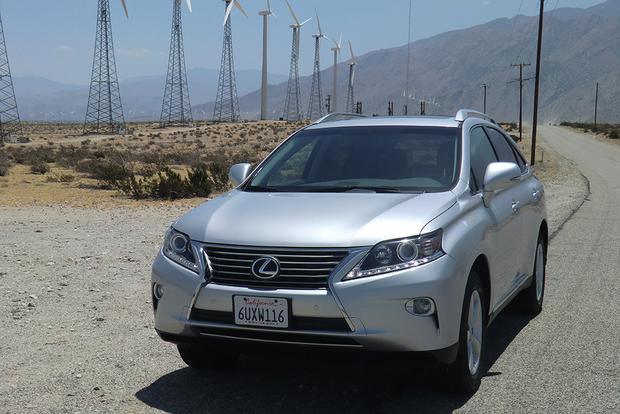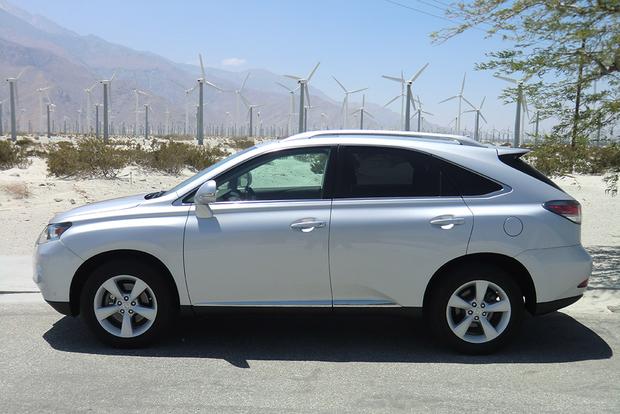 We're about halfway through our time with the certified pre-owned Lexus RX 350, so we thought a road trip was in order. My wife and I are new parents, so when the grandparents offered an extended weekend of babysitting, we quickly agreed. As good as our 2013 Lexus RX 350 is for family duty, it's also a great travel companion.
Interior Room
Since we were going away for less than two full days, we were able to pack pretty light (especially since we didn't need any baby stuff). Nevertheless, we had more than plenty of space inside. The 40 cu ft. of trunk space in the RX 350 easily carried our two suitcases, as well as a small gym bag. As for personal comfort, I'm about 6 feet 2 inches tall, and I had no problem fitting behind the wheel, setting the cruise control, and stretching my legs. The middle console has a lower storage area where our snacks fit perfectly, which is a nice added feature. On the other hand, I don't know how much I like the center console functioning as an elbow rest, as it did take a while to get comfortable in that respect.
Quiet, Smooth Ride
When it comes to the road, Lexus vehicles really set themselves apart. The 270-horsepower RX 350 gets on and off the freeway with amazing ease. Out on the open road, the RX is as smooth as butter. We had some pretty high wind on our desert drive, but the RX felt stable the whole time, and even wind noise was minimal. The cabin remained very quiet, and the only real noise we heard was the sound of the V6 when stepping on the pedal.
Our Palm Springs trip was amazing, and not just because of the poolside margaritas away from our newborn. Driving the 2013 Lexus RX 350 really did make the trip enjoyable. From the smoothness of the ride to the impressive acceleration and the comfortable interior, this Lexus fit the bill for our impromptu getaway. Now back to changing diapers and swaddling, we look forward to the upcoming beach trips and Los Angeles city driving. It will be interesting to see if the RX holds up in those demanding environments as well as it did on our desert road trip.