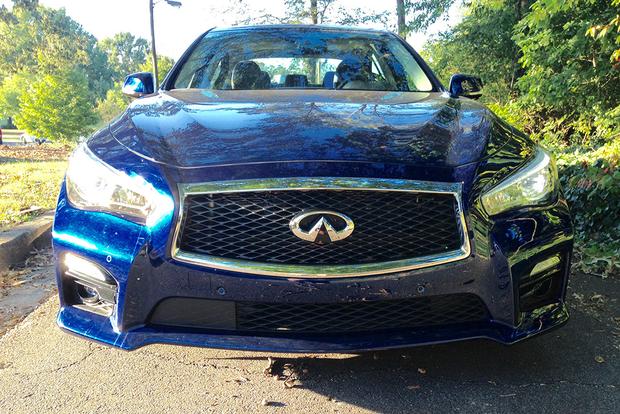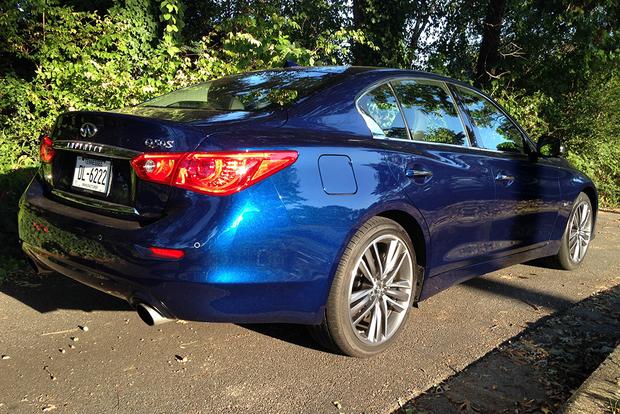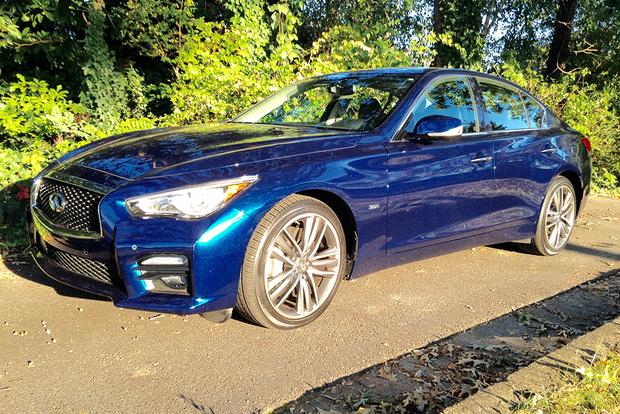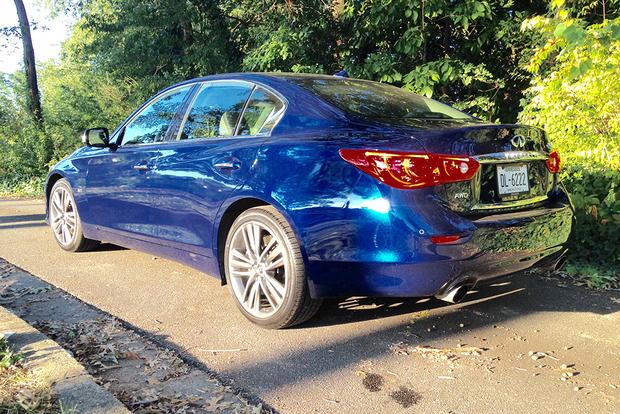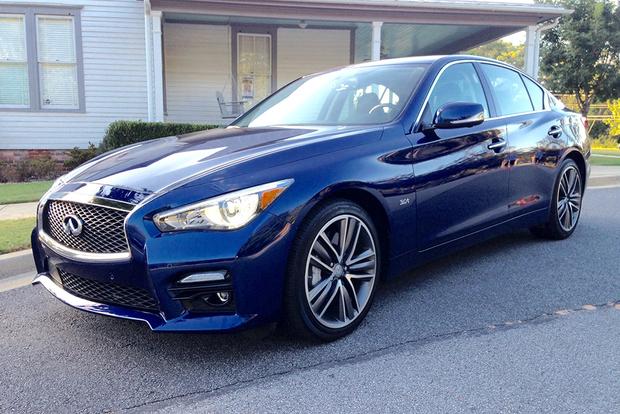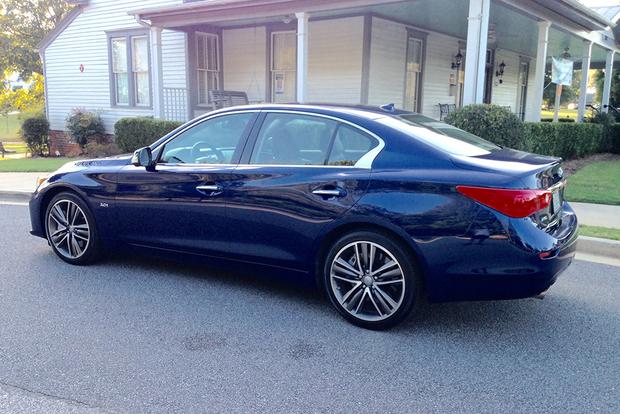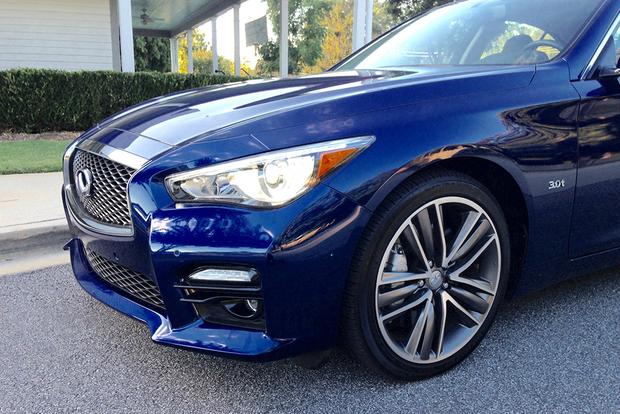 Our certified pre-owned 2017 Infiniti Q50 sedan only recently joined our long-term fleet, and it's starting to cycle through our staffers -- which has led to some interesting first impressions. One Autotrader staffer, Ben, recently spent the weekend with the Q50, and his initial thoughts on the sedan were varied.
To begin, Ben noted he was impressed by the acceleration in our Q50. That's no surprise: Even though we don't have the range-topping Q50 Red Sport, which boasts a 400-horsepower V6, our midrange 3.0-liter turbocharged V6 makes a respectable 300 hp and 295 lb-ft of torque -- and the sensation of acceleration in a turbocharged car is always something of a thrill. Ben also added that our Q50's all-wheel drive helps with the sedan's drama-free acceleration away from a stop -- something that would also be true in low-traction situations.
Ben noted that he thought the Q50's seats were quite comfortable, offering a lot of support and easy positioning for a nice, smooth driving position. He especially noted that he "really appreciates the thigh extenders," which extend from the bottom of the seat cushion to provide extra support. With that said, Ben was surprised that our relatively well equipped car was lacking ventilated seats, which is becoming more commonplace on luxury models like this one.
One complaint: the spare tire situation. Although our CPO 2017 Infiniti Q50 has run-flat tires, it's always nice to have a spare -- and our car doesn't have one. In fact, Ben says our car doesn't even have a tire inflator kit, which means you're putting a lot of faith in those run-flats. They're good tires, to be sure, but Ben notes he's not a fan of the increasing trend to strip these things from cars -- and our Q50 is certainly a participant in the movement.