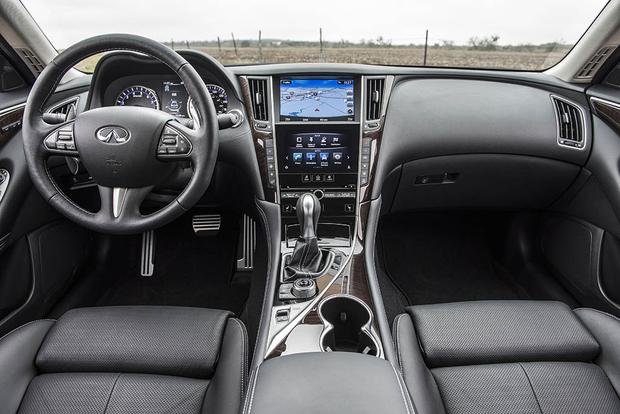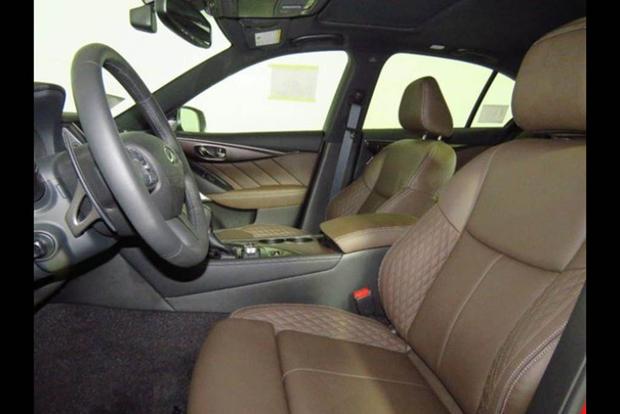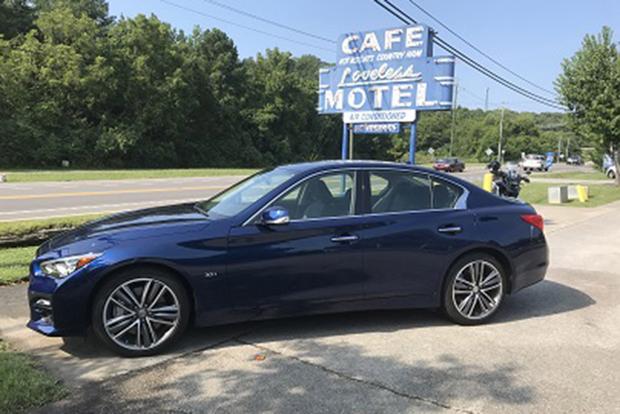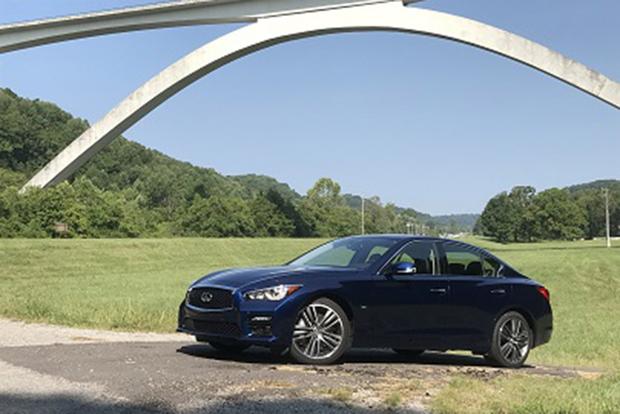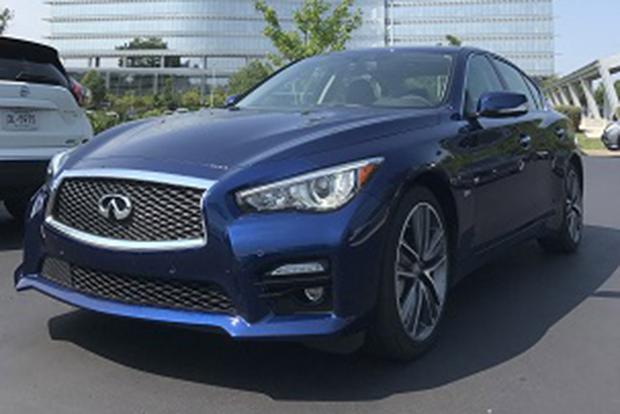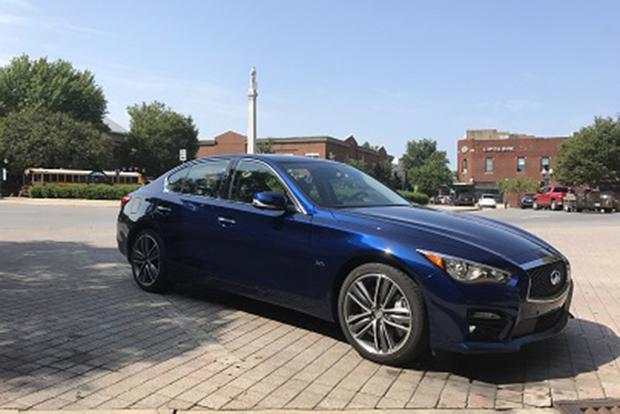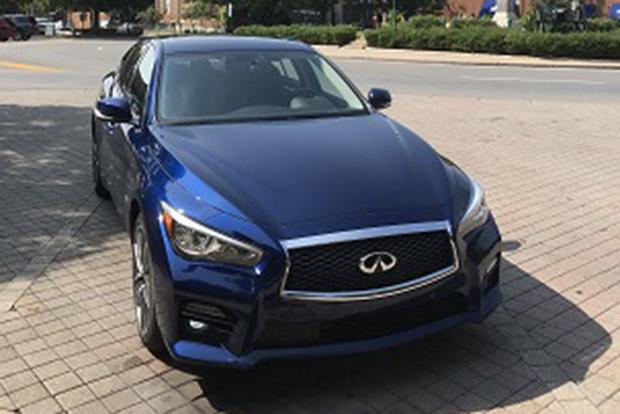 As the time steadily ticks away on my first 30 days behind the wheel of our 2017 Infiniti Q50, the cabin of the luxury sedan has been a subject of mixed emotions for me. From the driver's seat that seems to hate me to the lackluster styling of the interior, I've felt that Infiniti might have phoned it in on a couple of things. Maybe I'm just being picky, but taking into consideration how much I enjoy everything else about the Q50, I expected a bit more from the interior design.
Style?
Judging by the gorgeous exterior of the Q50, one would probably assume the inside would be as attractive and fashion-forward as the outside. Well, to be honest, not so much. Now, I love black leather interiors. Always have, always will. They're simple yet elegant, with only the tiniest bit of edge. In my humble opinion, what makes a black interior stand out is contrasting secondary colors, like white or red stitching, and other contrasting accent pieces throughout. The secondary color of the interior in our Q50 is gray, which offers little contrast at all. In fact, it makes the interior feel downright bland. I'll go even one step further: The cabin feels more like a Nissan than an Infiniti.
Given that Infiniti is the luxury arm of Nissan, the interior design should be on par with other luxury vehicles, but it just doesn't feel that way in our Q50. Is the cabin better-appointed than a base-model Altima? Heck yes! It just tends to feel as if this particular color combination causes the interior to fall short of everything else on the Q50. Perhaps it's just the way our Infiniti was originially outfitted- a potential downfall of not being able to choose every option on Certified Pre-Owned vehicles. However, there is an option for a black headliner which might give more of a uniform, edgey vibe to the interior despite virtually removing all contrast completely. Blacked out interior not your thing? There's also a striking Havana brown quilted leather option that is sure to impress, especially given the beautiful Iridium Blue exterior. That being said, the interior materials are high-quality and nothing feels cheap per se. There's leather on the door panels and even some dark maple wood accents on the console. Would I enjoy the cabin more with a different color combination? Maybe. Still, I think that with such an eye-catching exterior, the interior as tested does not seem like it's on the same level.
Taking a Back Seat
While I tend to think the interior design of our 2017 Infiniti Q50 is too unassuming, the rear seating is actually pretty decent. I'm a fairly tall person (6'2", to be exact) and usually drive with the seat pushed back almost as far as it can go. Even with the driver's seat at my usual settings, I was still able to get in and out of the Q50 fairly easily. Was the rear seating as spacious as in an S-Class? Absolutely not, nor did I expect it to be. However, it was much more comfortable than that of other competitors, such as the Jaguar XE, whose back seat borders on useless. Bear in mind I have not been, nor will I be, riding in the back seat during any extended trips, but it seems the rear seating is more than adequate for a luxury sport sedan.