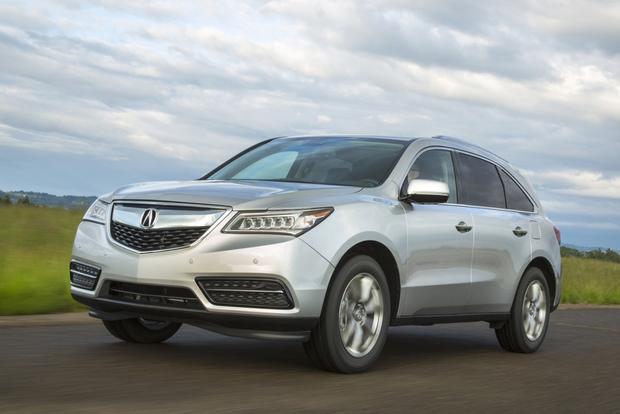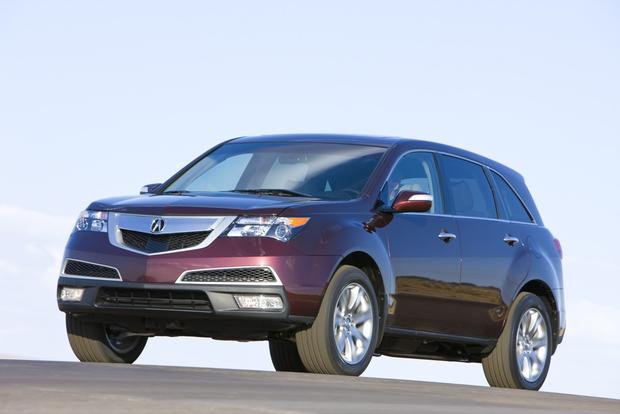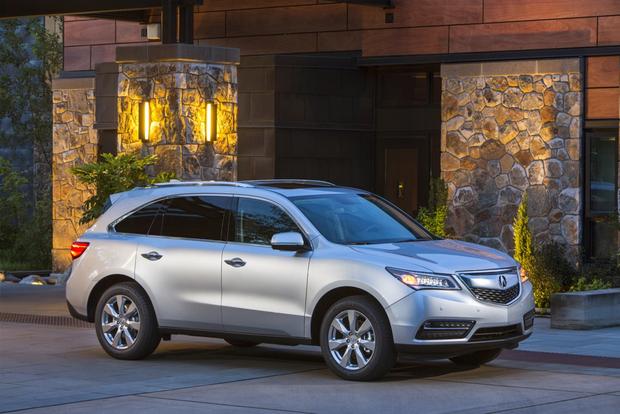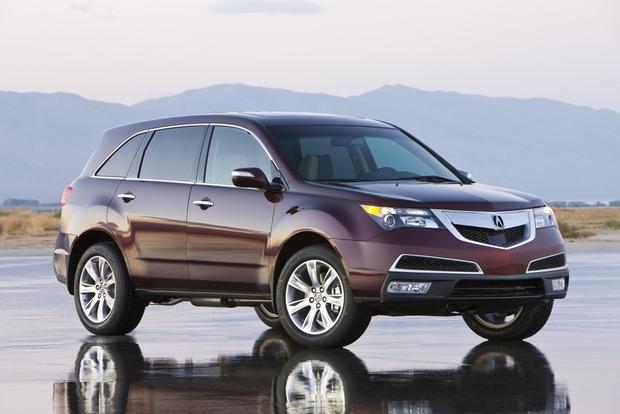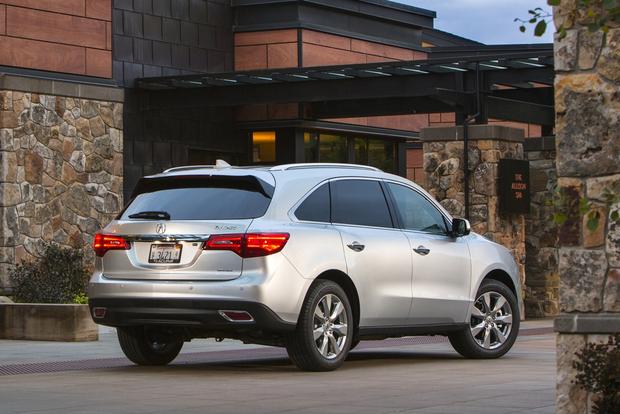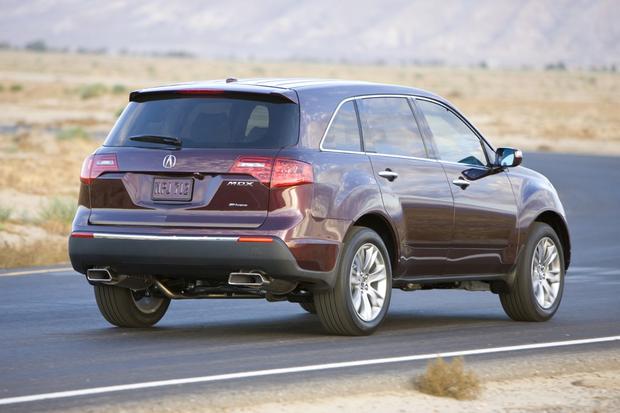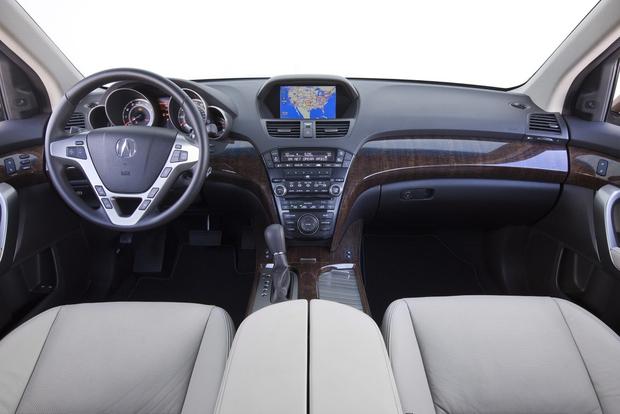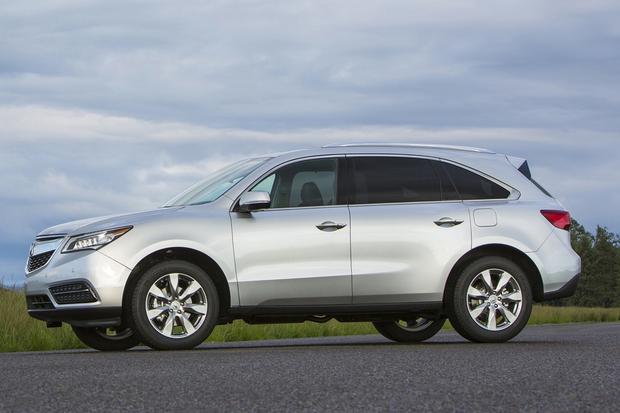 If you're interested in buying an Acura MDX for your next family vehicle, you certainly have our blessing. In addition to offering Acura's legendary dependability, the MDX boasts a high-end cabin and a wide array of tech features, along with a smooth, comfortable ride. But what's better: a 2015 Acura MDX, which boasts a totally new look thanks to last year's complete redesign, or a certified pre-owned (CPO) model that offers a discounted price and a manufacturer-backed warranty? We're taking a closer look to find out.
Reliability
According to J.D. Power reliability ratings, you shouldn't expect any trouble from either a new MDX or a CPO model. Both boast four Power Circles, indicating better-than-average reliability. Of course, a CPO model may not have quite the same longevity as a new one, given that it's already a few years old with a few miles on the odometer.
In terms of warranty length, a new MDX offers more than a CPO model. That's because Acura's CPO warranty does little beyond continue the (admittedly generous) 7-year 100,000-mile powertrain warranty. It also includes a 1-year 12,000-mile bumper-to-bumper warranty. But this won't be relevant to many CPO MDX models, as the majority will still be covered under the original factory bumper-to-bumper warranty.
Like usual, we recommend a new model if reliability is especially important to you. But we think any MDX will likely be a robust, reliable vehicle, regardless of whether you choose a new or used model.
Fuel Economy
Surprisingly, you'll find some substantial fuel economy differences between a CPO 2007-2013 Acura MDX and a new 2014 or 2015 model. There are two major reasons for this. One is powertrain-related: earlier models used a 300-horsepower 3.7-liter V6, while the current MDX boasts a 290-hp 3.5-liter unit. But earlier models also offered standard all-wheel drive (AWD), while the feature is optional on the new MDX.
The result is that the 2007-2013 MDX returned just 16 miles per gallon in the city and 21 mpg on the highway. New 2014 or 2015 MDX models use less fuel: 2-wheel-drive versions return up to 20 mpg city/28 mpg hwy, while adding AWD drops those figures to 18 mpg city/27 mpg hwy. That means fuel economy-focused shoppers will want to pick a new MDX rather than a CPO model.

Safety
When it comes to crash-test ratings, the latest MDX performs a little better than the outgoing model. It earned a 5-star overall score from the National Highway Traffic Safety Administration (NHTSA), compared to a 4-star score for the earlier MDX. It's the same situation with crash-test scores from the nonprofit Insurance Institute for Highway Safety (IIHS), which awarded its coveted Top Safety Pick+ score to the latest MDX -- compared to a still-good Top Safety Pick rating for the outgoing model.
As for safety features, both MDX models offer just about everything you need: traction control, anti-lock brakes, side-curtain airbags and other typical luxury SUV features. But the newest model offers a few additional safety options, including a lane-departure warning system, a lane-keeping-assist system and a more comprehensive standard backup camera. As a result, the newest MDX offers some substantial safety benefits over its CPO predecessor.
Technology
Technology is one area where the MDX has always performed well. The latest model is no different, boasting some substantial benefits over the outgoing version. There are standard LED headlights along with dual center-mounted display screens in the center control stack. The latest model also boasts a more comprehensive standard backup camera and additional safety features. Today's MDX also includes AcuraLink smartphone tech that offers app interfaces and a wider range of features than the outgoing model's infotainment system. Simply put, the new MDX is head-and-shoulders above the outgoing model -- no easy feat, since the outgoing MDX also boasted an impressive array of high-tech gadgetry.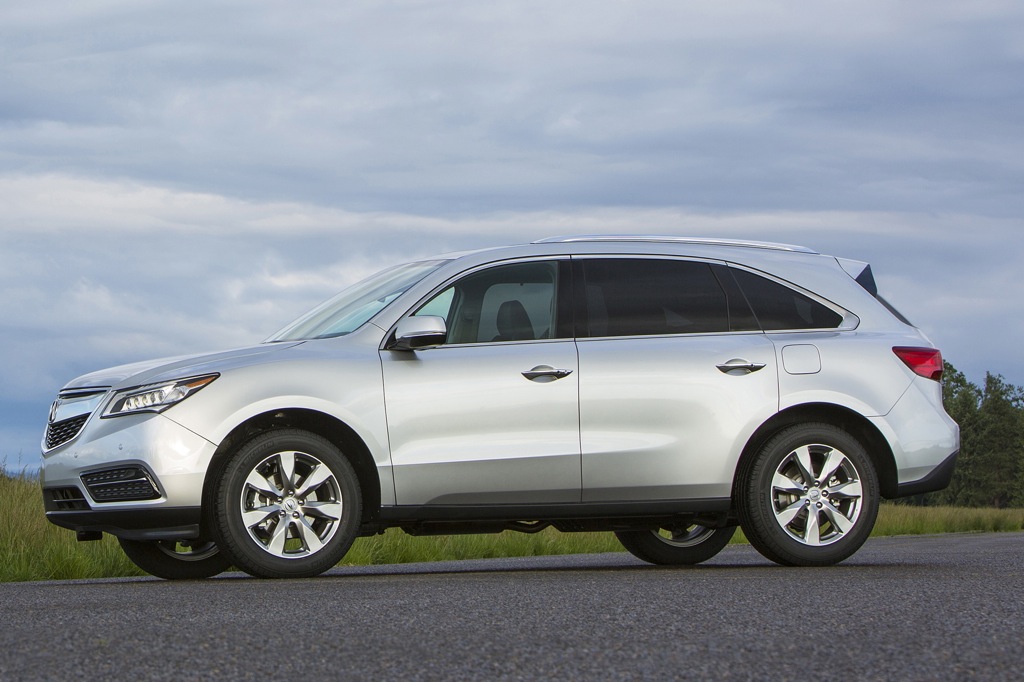 Value
If you've been following along, you'll notice that the latest MDX has won each category thus far, including reliability, fuel economy, safety and value. But are the improvements in those areas enough to justify its higher base price?
With the average price of a CPO 2011-2013 Acura MDX hovering around $33,000 on AutoTrader, it depends. Drivers who want the last word in safety technology, for instance, might have no problem with paying extra for a new model, which starts around $43,000 before options. But shoppers with a heavy focus on the bottom-line price probably won't want to spend the extra money, considering that the outgoing MDX comes pretty close to today's model in each category.
AutoTrader's Advice
Although it's often hard to decide between a new car and a largely similar CPO model, we'd have to go with the new 2015 Acura MDX in this case. To us, it's just that much better than the old model, boasting more modern styling, new features, better gas mileage, better safety equipment and a factory-fresh interior with zero miles on the odometer. Most importantly, a well-equipped 2015 MDX is only around $10,000 more than a typical CPO model -- a reasonable amount to pay for all of the additional benefits offered by the new model.