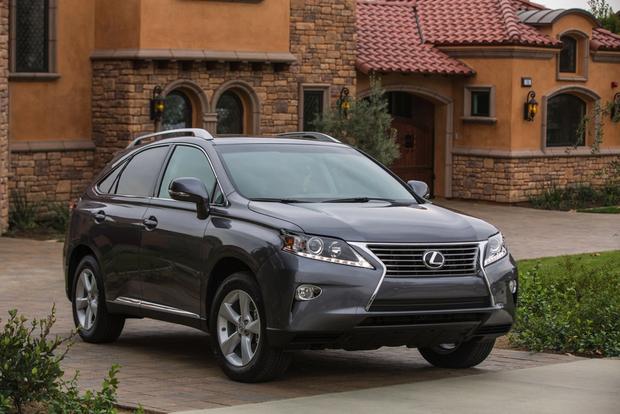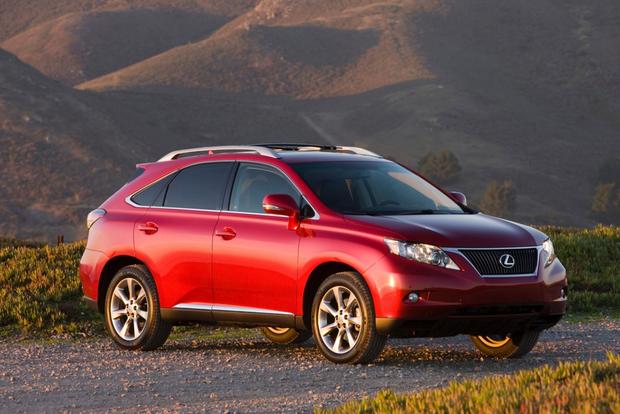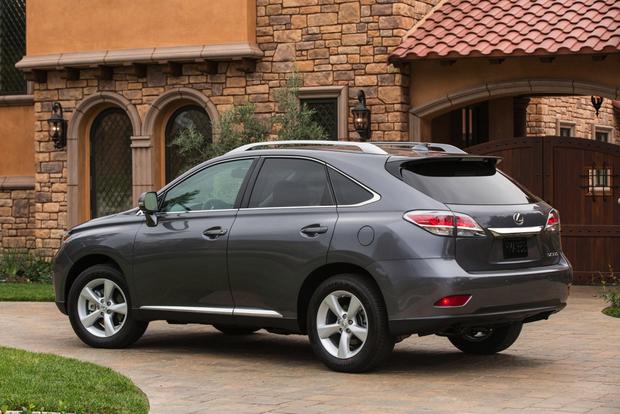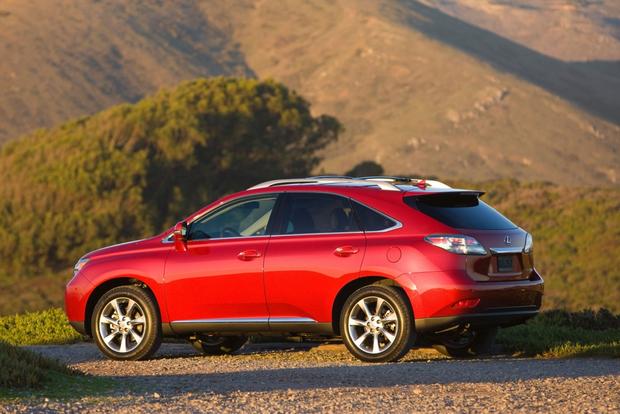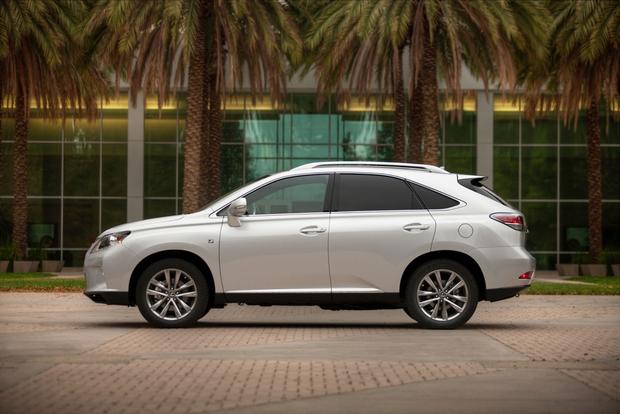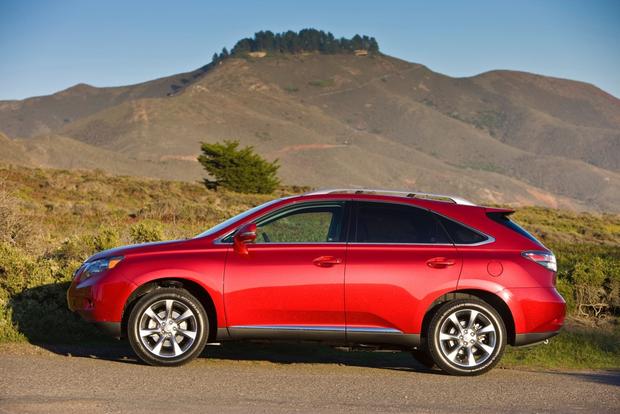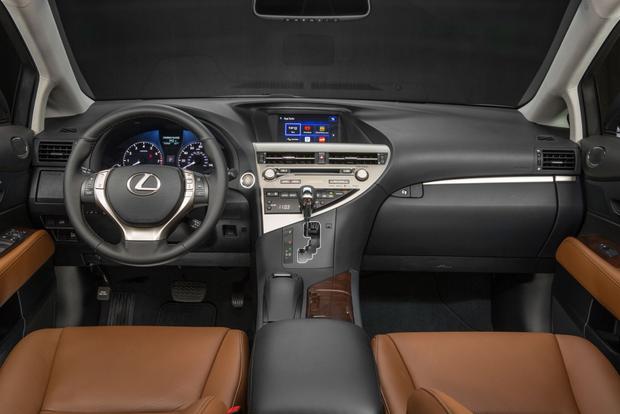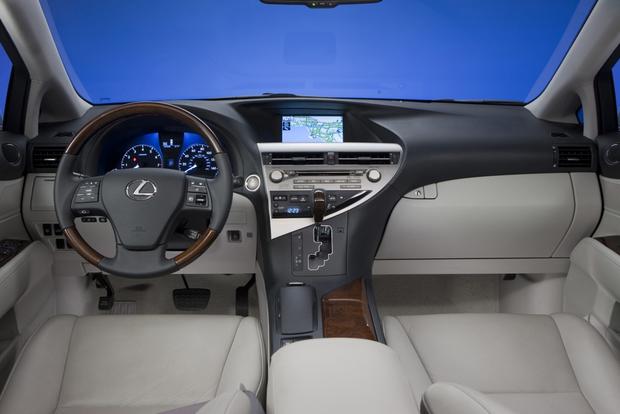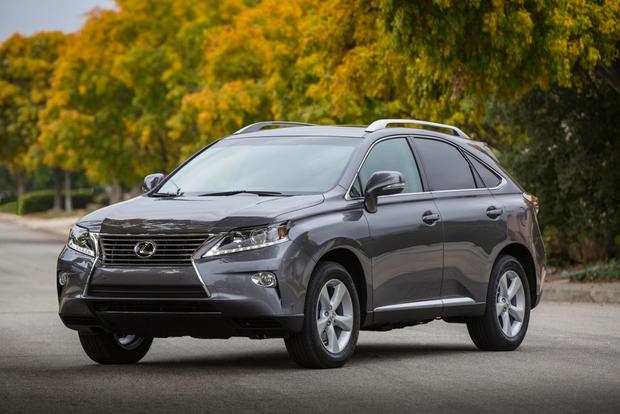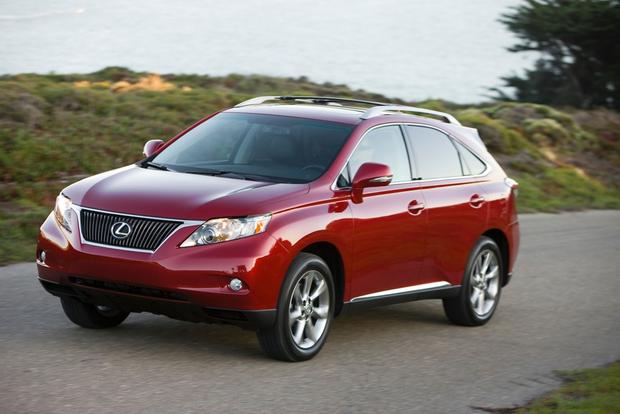 If you're thinking about buying a luxury SUV, you might be having trouble choosing between an all-new model and one with a manufacturer-backed certified pre-owned warranty. That's especially true of the Lexus RX, due to its excellent certified pre-owned warranty and its strong reputation for long-term dependability. So what's better: a brand-new 2015 Lexus RX or a 2- or 3-year-old model with a CPO warranty? To find out, we closely compared new and CPO RX models in several key areas.
Reliability
The Lexus RX is one of the most dependable cars on the market -- and as a result, we don't think it makes much difference whether you buy a new one or a certified pre-owned used model. In fact, JD Power has given the RX reliability ratings of either Above Average or Among the Best for the last several years. And while most cars tend to become more costly to own as they get older, the certified pre-owned RX offers the impressive Lexus CPO warranty -- three years or 100,000 miles from the date of purchase -- which should ensure a few years of low-cost, trouble-free driving.
Fuel Economy
While some cars will experience declines in gas mileage as they age, that's rarely the case with 2- or 3-year-old vehicles, such as a certified pre-owned Lexus RX. Instead, a CPO Lexus RX will still return approximately the same gas mileage as it did when it was new. And since the current RX and a 2- or 3-year-old model offer the same engine and roughly the same design, fuel economy will almost certainly be identical between both vehicles. According to the Environmental Protection Agency, you should expect to see 18 miles per gallon in the city and 25 mpg on the highway for an RX 350 with 2-wheel drive, or 18 mpg city/24 mpg hwy with all-wheel drive. For the RX 450h hybrid, expect to see 32 mpg city/28 mpg hwy with 2-wheel drive, or 30 mpg city/28 mpg hwy with all-wheel drive.
Safety
Since the current Lexus RX and a 2- or 3-year-old certified pre-owned model share roughly the same design, they also boast the same safety ratings. Fortunately, these ratings are stellar: The RX earned five stars overall, comprised of 4-star ratings in frontal and rollover assessments, and a 5-star rating in the agency's side-impact tests. The RX also earned an excellent Top Safety Pick score from the nonprofit Insurance Institute for Highway Safety -- though the crossover has not yet been submitted to that group's challenging small-front overlap test.
In terms of safety equipment, a 2015 Lexus RX will have a few advantages over a CPO model. Most notably, all RX models since 2014 offer a few extra gadgets, such as frontal-collision warning and a blind spot monitoring system. Earlier CPO models don't include those items, instead offering only the basics: front and rear side airbags, side-curtain airbags, anti-lock disc brakes and front-knee airbags. The 2015 RX also features a standard backup camera, while earlier models included it as an option.
As a result, safety-minded shoppers will want to pick a new RX, but shoppers who don't need the last word in safety technology will find that both new and CPO RX models are highly similar when it comes to crashworthiness.
Technology
You probably won't be surprised to learn that the 2015 Lexus RX features more high-tech gadgetry than a 2- or 3-year-old CPO model. What may surprise you is that the difference isn't as great as you think.
In terms of standard tech features, the latest RX offers only a few benefits over a CPO model: a standard backup camera, for instance, along with a power rear liftgate and LED running lights. As for options, the 2015 RX once again has only a few major high-tech advantages. It offers Siri Eyes Free for iPhone users, for instance, along with extra safety features and ever-improving versions of the Lexus Enform infotainment system. The latest RX also offers an improved version of the Lexus Remote Touch controller, along with an optional 15-speaker stereo system -- an improvement on older models' available 12-speaker stereos.
Most technophiles would probably rather spend time in the new RX than the outgoing model -- if only for its small advantage in standard features and improvements to the Enform infotainment system and Remote Touch controller. But most drivers will find only slight technological differences between the latest RX and a 2- or 3-year-old model.
Value
Given the major similarities between a new RX and a certified pre-owned model, we think most shoppers will find that a CPO model offers the best value. That's especially true when you consider that the average price of a certified pre-owned 2012 RX 350 on AutoTrader is just $35,700 -- a far cry from the $45,000-plus MSRPs of most new models. Hybrids are also discounted dramatically from new, with certified pre-owned 2012 RX 450h models available at an average price of just over $40,000 -- once again, around $10,000 off the new MSRP.
While those prices may not seem like much of a discount compared to some luxury-brand rivals with more severe depreciation curves, the Lexus CPO models feature a long warranty -- and they boast Lexus's excellent reputation for long-term reliability.
AutoTrader's Advice
Given the choice between a new RX and a 2- or 3-year-old model with Lexus's certified pre-owned warranty, we'd go with the CPO model. There are many reasons for this, but the main one is that the CPO RX offers just about everything the new one does -- including styling, which has been largely unchanged since 2009 -- for several thousand dollars off the new model's sticker price. And while some shoppers may be convinced to choose a new RX over a CPO model due to long-term reliability concerns or the fear of buying a "used" vehicle, we hope they'll think twice. The RX's impressive reliability and steadfast design makes it one of the best certified pre-owned vehicles on the market.