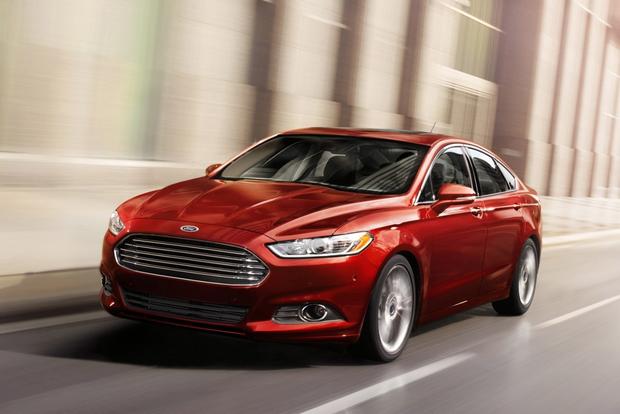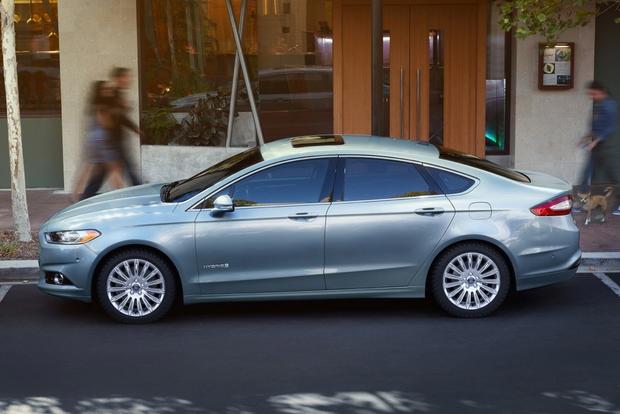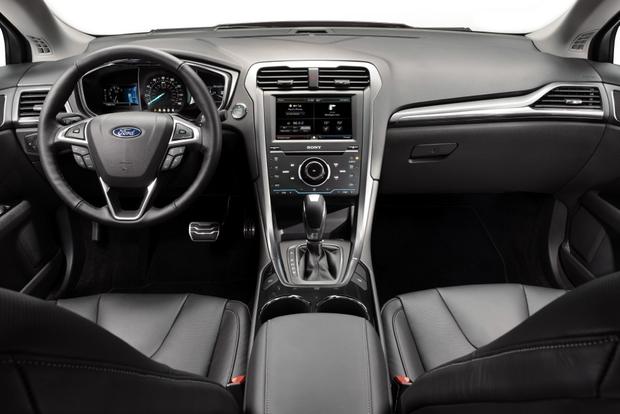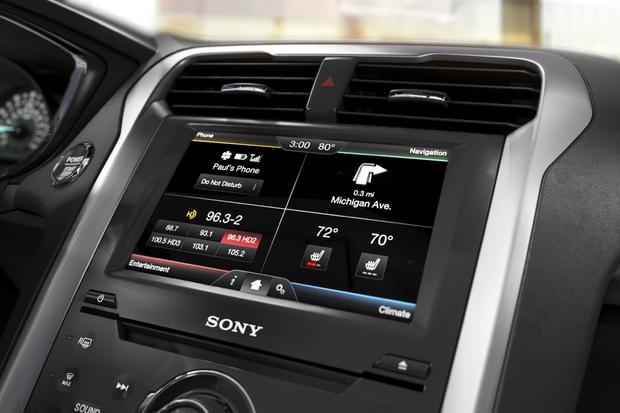 Ford's design department has really stepped it up in recent years, and its most beautiful product may also be one of its most popular: the 2014 Ford Fusion midsize sedan. Regardless of which you choose -- the gas-powered model, the hybrid or the plug-in hybrid -- you'll get the same gorgeous styling. Here are five design details that explain why we love looking at the Fusion as much as we do.
Fastback Profile
A fastback profile enhances aerodynamics (and thus, highway fuel efficiency) like nothing else, and you can see how the roof slopes back from the middle of the car to the tail almost without leveling out over the trunk -- almost like a hatchback, only sexier. Would a hatchback design provide better access to the spacious trunk than the short trunk opening? You bet. And it wouldn't look much different. But given the stigma against hatchbacks in this country, Ford knew that Americans would have shunned it if it didn't have a normal trunk.
Aston Martin Mug
Before the Recession, Ford owned the sexiest of sexy car brands, Aston Martin. And apparently it grew quite fond of the Aston's signature grille shape, straked hood and thin, horizontal headlamps, because, well, they slapped them all onto the Fusion, too. And it's certainly no worse for it. What's next? Will James Bond trade his in for a Fusion? Don't put it past Ford's product placement team to make that happen.
Sleek Bodysides
Lots of horizontal lines along the side are nice for organizing air as it sweeps past the car and also draws your eye from front to back, giving it the impression of windswept elegance. Upper trim levels feature large wheels and low-profile tires that fill out the wheel wells beautifully, making the Fusion appear even more solid.
Sweeping Center Console
Compared to most midsize sedan interiors, that of the 2014 Ford Fusion looks downright futuristic, and is a suitable complement to the sexy exterior. The sweeping center console cleverly integrates grab handles and an open cubby below the climate controls. If there's a nit to pick, it is the overabundance of dark gray and cheap-looking silver plastic trim. But otherwise, we love the design.
Classy Meets Tech-y
Thanks to MyFord Touch, Ford has packed tons of technology into the Fusion without giving it a case of Buttonitis. MyFord Touch consists of a large touchscreen with displays color-coded to navigation, audio, phone and climate systems, as well as a few capacitive touch controls (detecting the presence of one's fingers without using hard buttons). The driver also sees the redundant info screens, also color-coded, around the speedometer, and can adjust the various systems using voice and/or steering-wheel controls. In all, the interior represents a wonderful fusion (pardon the pun) of high tech and high class.