Car Review
Design-ovation: 2014 Mercedes-Benz CLA-Class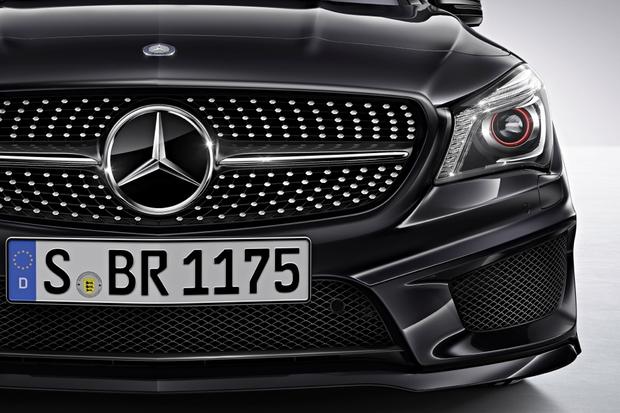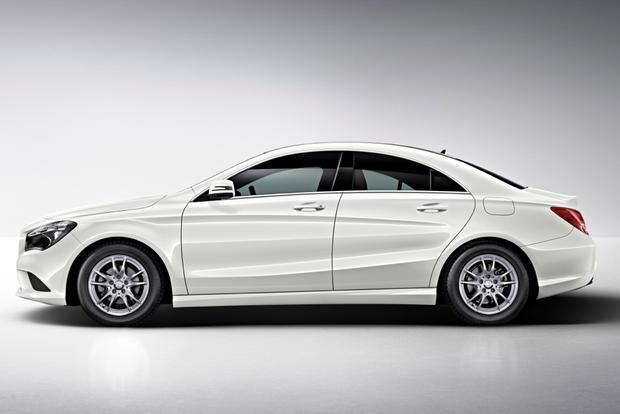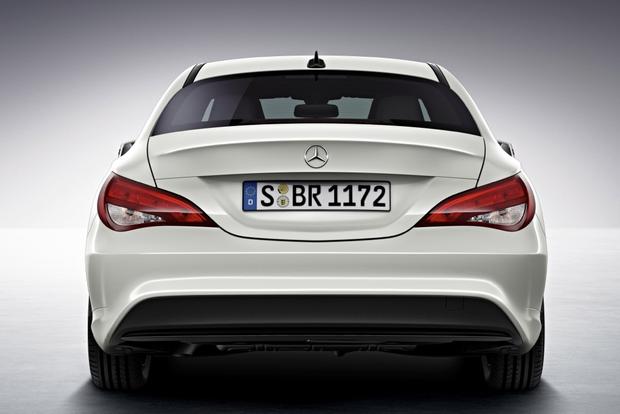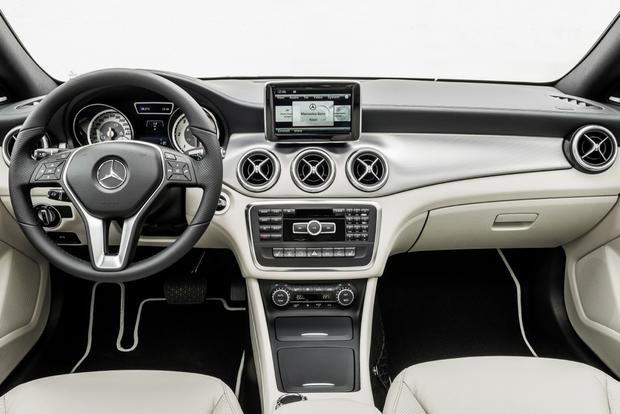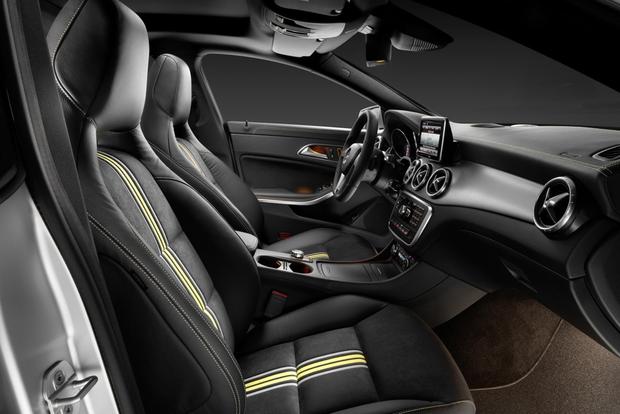 Mercedes-Benz is reaching downmarket with its all-new, front-wheel-drive, $30,000 CLA-Class. But just because it's cheap doesn't mean it needs to look cheap. Dubbed the "style rebel," the 2014 Mercedes-Benz CLA-Class looks like a shrink-wrapped version of the saucy, $80,000 CLS-Class "4-door coupe." Here are the coolest aspects of Mercedes' surprisingly affordable sexpot.
Banana-shaped Profile
The CLA's low front end and sloping tail are joined by a single, arcing body line. The cabin's windows and roof follow an arcing line, as well. The CLA is particularly striking with the panorama roof option, as it gives the appearance that the roof is one piece of glass, from the front of the windshield to the back window. And it doesn't only look sleek, it is sleek: The CLA is one of the most aerodynamic automobiles ever, helping the car achieve superb fuel economy as well as low wind noise.
Diamond-look Grille
Unexpected glitz is found up-front on the CLA in its diamond-look grille, consisting of a constellation of concentric points surrounding the 3-pointed star.
Flame-effect Headlamps, Horizontal Taillamps
The optional bi-xenon headlamps feature a sweeping line of LED lights that serve as the daytime running lights and also the amber turn signals, giving the CLA a distinctive "flame effect" light signature that is instantly recognizable from blocks away. The same package also includes exquisitely detailed, dual-element horizontal LED taillamps.
Metal-heavy Interior
The striking interior includes many aerospace-inspired elements, including five round air vents with galvanized crosshair-style vanes. The vents are adjustable in all directions, and the vanes rotate to open and close the vents. The dashboard trim is rendered in a cool metallic finish called "anthracite," while options include burl walnut, black ash wood and aluminum.
High-tech Features
The 2014 Mercedes-Benz CLA-class offers a slew of high-tech features, including an optional hard-drive navigation system, surround-sound audio system and a slick, cloud-based application suite called mbrace2, all of which are controlled via a free-standing 7-inch display and armrest-mounted disc controller dubbed COMAND. The screen itself appears much like an iPad Mini, and is perched high and center in the dashboard, reducing the amount of time required for the driver's eyes to adjust when glancing down from the road. It has a black-piano-lacquer trim and is edged with a flush-fitting silver frame.