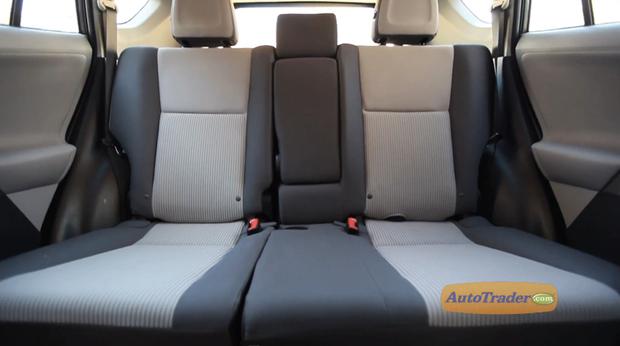 The new 2013 Toyota RAV4 is more than eight inches longer than the 2012 model. That means it boasts a roomier interior than its predecessor, and more cargo space.
But while the overall interior is larger, the biggest gains come in the backseat. There's more legroom than last year, and the rear seats are among the most comfortable of any small SUV. The rear seats also recline for added comfort -- a feature typically reserved for luxury models.
In addition to extra legroom, the latest RAV4 is also wider than the outgoing model. That means there's a little more breathing room inside. Overall, the 2013 Toyota RAV4 offers about 25 percent more interior space -- and cargo room -- than the previous version.
See more Toyota RAV4 reviews & videos
Want to learn more about the new Toyota RAV4? Tell us what you want to know in the comments below.