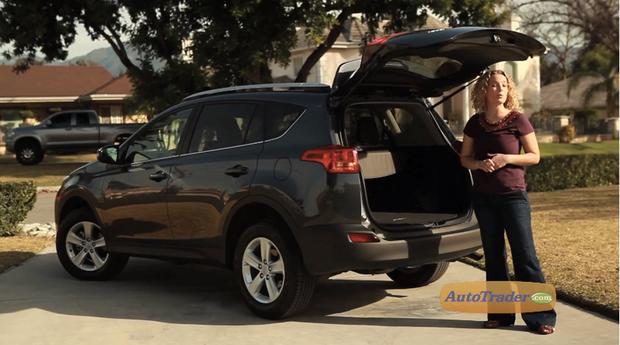 On the 2013 Toyota RAV4, the rear door no longer swings out like it did in previous generations. The RAV4 now has a more traditional rear cargo door that raises up, like most other crossovers or SUVs. If you opt for the Limited trim level, you can even get that rear lift gate to open automatically at the touch of a button.
The RAV4 also loses one of it's signature design cues, as the spare tire is no longer attached to the rear door. Instead, the RAV4's spare tire is now mounted under the rear cargo area. But we think this makes the new RAV4 look more modern and sleek.
While a few people may feel nostalgic about the old swing-out door, the vertical lift gate on the 2013 Toyota RAV4 is easier and safer to use in crowded parking lots. And with the power feature on Limited models, it's a lot more convenient, too.