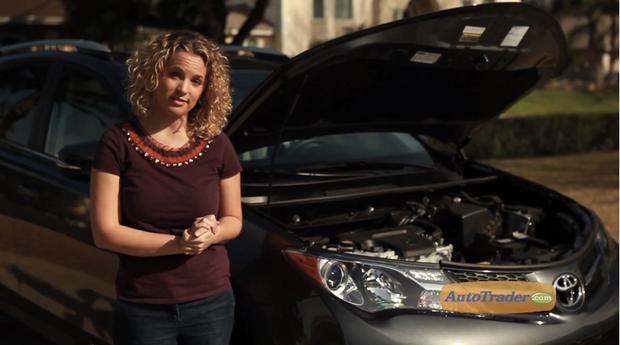 No, the 2013 Toyota RAV4 doesn't offer an optional V6 engine like the previous generation. While fans of the smooth and powerful V6 will certainly miss it, the truth is, not many buyers were opting for that larger engine that sacrificed fuel economy for extra horsepower. Also, the new RAV4 with a 2.5-liter 4-cylinder engine gets better fuel economy and is connected to a 6-speed automatic transmission.
That new combination means the 2013 Toyota RAV4 feels fairly quick off the line, but in the end isn't quite as powerful as the previous RAV4 with either engine. But consumer demand is increasing for cars that get great fuel economy -- and we expect the new RAV4 with front-wheel drive to get 24 mpg in the city and 31 on the highway, a notable improvement over the previous RAV4.
See more Toyota RAV4 reviews & videos
Want to learn more about the new Toyota RAV4? Tell us what you want to know in the comments below.