Car Review
Driving the McLaren P1 Supercar on Its Fifth Anniversary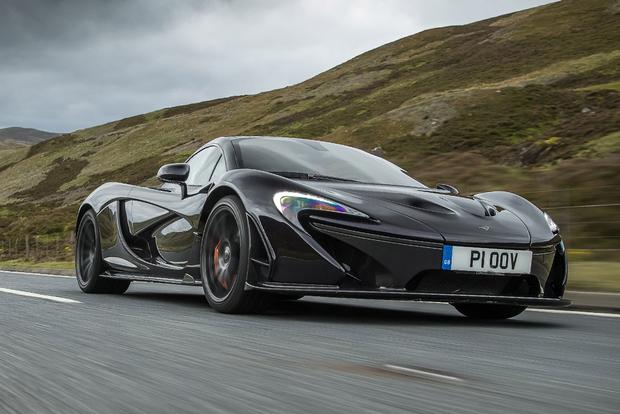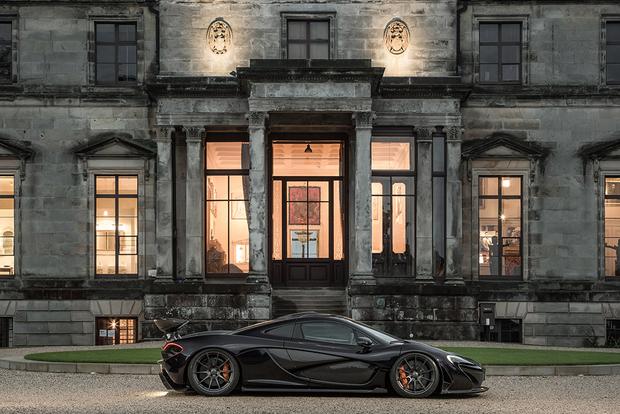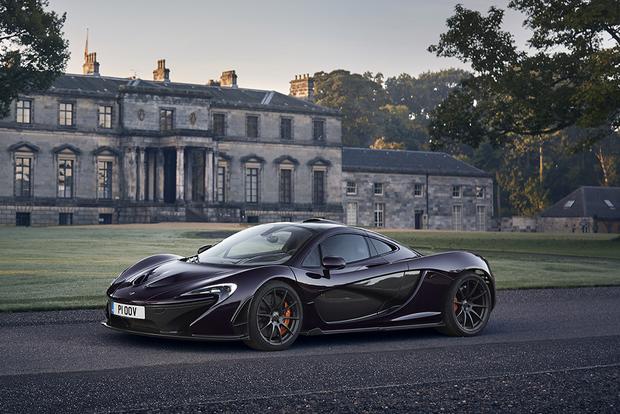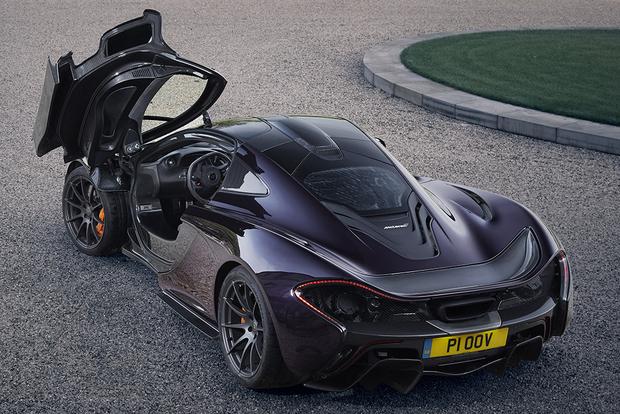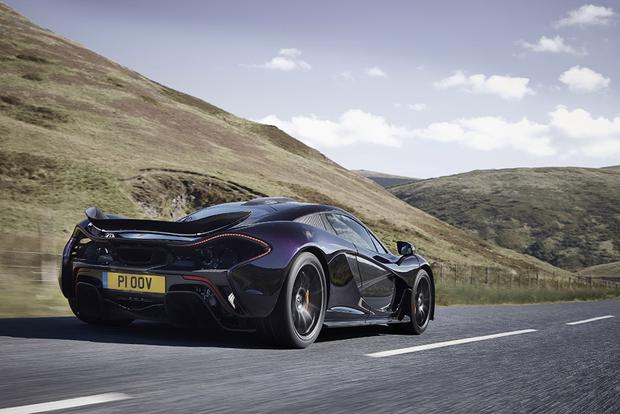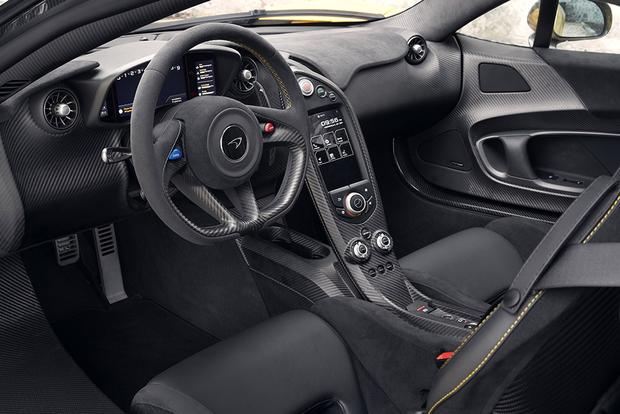 Less than a decade ago, there was an informal battle going on between Ferrari, Porsche and McLaren. Each of the celebrated automakers had engineered a low-volume million-dollar supercar with an innovative hybrid gasoline-electric powertrain. While Ferrari's effort bristled with Italian fury, and Porsche's all-wheel-drive entrant was as luxurious as it was blisteringly fast, the British forged a third path -- setting out to design the world's best driver's car.
What emerged from the basement 5 years ago was the McLaren P1 -- a sexy, low-slung 2-seater fitted with a 903-horsepower hybrid gasoline-electric power plant and rear-wheel drive. In a nod to motorsports, the all-new supercar was christened the "P1" (in racing lingo, this stands for "position one" on the track grid). Enthusiast millionaires opened their wallets quickly, and all 375 examples of the new McLaren P1 quickly sold out.
Today, with resale values far exceeding their original showroom price, nearly all P1 supercars are pampered and tucked safely away. Like most, I was under the impression that few drivers would ever get to experience it again -- until my phone rang last month, and McLaren offered me the chance to drive "P1 00V," its famed factory-owned test vehicle, in Scotland.
Using Carbon Fiber as a Building Block
Carbon fiber is prized for being strong and lightweight, but it's expensive. Dismissing the cost, McLaren used the synthetic material as a building block for its P1 supercar. The chassis, which is borrowed from its MP4-12C sports car, is a safety tub of carbon fiber sculpted to protect the occupants. Aluminum-alloy attachments are bolted front and rear to accommodate the mid-mounted engine and suspension points.
All body panels, and most of the interior components, are also carbon-fiber -- strength and low mass were primary design objectives. The high-temperature-resistant brakes are crafted from a carbon-ceramic material infused with a silicon-carbide coating, further increasing performance. The engineering diligence paid off, as the P1 weighs just over 3,100 pounds -- hundreds of pounds less than its competitors.
A Ferocious Yet Efficient Mid-mounted Powertrain
To take on the world, McLaren engineered a hybrid gasoline-electric power plant that used a modified version of its M838T engine -- it's a 3.8-liter twin-turbocharged V8. Cast with a special aluminum block (which allowed an electric motor to be incorporated into the design) and a pair of massive turbochargers, the gasoline-fed engine has been bumped up to deliver 727 hp and 531 lb-ft of torque.
Compensating for turbo lag, the engineers sandwiched a 176-hp electric motor next to the V8. Combined, the two generate a massive 903 hp and 664 lb-ft of torque. The 212-pound battery, fully integrated into the carbon-fiber tub, not only supplies reserve power to the motor but can propel the P1 for more than 6 miles completely combustion- and emissions-free.
Fighter-Jet Styling for a Minimalist 2-Passenger Cockpit
The two lucky occupants of the P1 are encapsulated in a bright and airy cockpit accessed via twin dihedral doors, which swing up and out of the way. Dropping into the cabin takes a bit of contorting, but it's comfortable and roomy, even for those over 6 feet tall. Despite its 7-digit price tag, don't expect yards of supple leather, fine polished wood trim and plush carpets -- this supercar is all about business. Hard carbon fiber is the dominant theme, and the lightweight material is nearly everywhere.
There are a few cupholders, but I'd ensure any vessel occupying that space has a screw-down lid, as it's going to bounce out. There's also a place for luggage, but don't search inside the cabin. Lift the front hood and you'll find a small compartment lined in carbon-fiber that's just big enough for a backpack or briefcase.
On-Road Performance That Defies Logic
Driving the P1 is an exercise in finding traction. Put another way, the 903-hp supercar is so powerful that wheelspin must be electronically controlled -- even on dry pavement -- until the vehicle's speed has exceeded 70 mph. Mash the throttle and it literally rips off the line, clawing for traction, while the driver fights the g-forces to retain consciousness. Accelerating from zero to 60 mph in 2.6 seconds is plenty fast, but accelerating from a standstill to 186 mph in just 16.5 seconds is mind-blowing. The noise, which sounds like the engine is sharing the cabin with the occupants, is equally as harrowing.
Touring Scotland in the P1 is surreal. Driving among other commonplace automobiles is almost comical -- as if I'd brought a howitzer cannon to a knife fight. I used about 10 percent of the throttle, brakes and cornering capabilities -- at most. Traffic crawls along, but every so often I have an opportunity to pass a slower-moving vehicle. I nudge the accelerator, and the P1 zooms by, leaving nothing but a trail of leaves in its wake. The McLaren is perfectly happy at these speeds and easy to drive at mundane velocities, but I'm frustrated with the low legal speed limits.
The P1 Is at Home on a Racing Circuit
McLaren set me loose on a racing circuit for about 20 minutes to allow me to explore its performance envelope in an arena without sharing the asphalt with tractors or sheep -- both commonplace on Scottish roads. Strapped into the driver's seat with a pro instructor alongside, I began my laps on the wet track at moderate speeds.
Body roll is unnoticeable, even during the hardest cornering, and it feels like I'm using only a quarter of the braking system's potential. The steering ratio, which is quick, allows me to keep my hands firmly on the wheel through each turn, and I use the opportunity to toggle the rocker-type paddle shifter and control the gearbox.
Nearly immediately, it's apparent the P1 requires 100 percent focus -- white-knuckle in my case -- as the prodigious power being transferred to the rear wheels is continually trying to break the tires loose. While power slides sound entertaining, the maneuver is nerve-wracking when it happens unexpectedly midcorner -- I roll on the throttle in the gentlest manner, yet I still manage to get the coupe harrowingly sideways more than once.
I've driven some of the world's fastest cars on racing circuits, yet none has demanded the same level of focus and talent as a P1.
Is the P1 the World's Best Driver's Car?
Two things were burned into my mind while driving the McLaren P1 supercar. First, I have never experienced that level of harnessed explosive power -- wheelspin is but a mash of the throttle away, even at triple-digit speeds. Second, I have never experienced a vehicle that is so high-strung and anxious, yet completely submissive to the driver's commands -- the vehicle's capability is directly related to the skills of the driver.
Enthusiasts know a proper driver's car must be lightweight and responsive, but it should also challenge the driver to learn and improve -- the operator should never feel like they're more skilled than the machine.
Five years after its introduction, the McLaren supercar continues to challenge, reward and exemplify that exact definition. Is the P1 the world's best driver's car? Without question.

To gain access to this information, Autotrader attended an event sponsored by the vehicle's manufacturer.