Car News
Five Family Cars that Prove You Don't Need a Minivan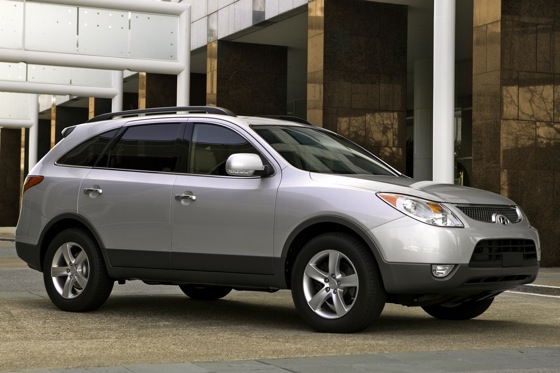 If you're looking for a new car with serious family friendly features, you might think the choices are limited. A generation ago, a family with four or more kids would have no choice but to buy something like a station wagon, some even opted for full-size vans. Today, minivans have sort of replaced the traditional family wagon but many shoppers simply refuse to drive a minivan. Despite the unquestionable flexibility and convenience of a minivan, many buyers feel that getting a minivan somehow means giving up on stylishness and even fun. Arguably, a minivan owner may be having more fun than non-minivan owners since they have the one vehicle that serves as a launching pad for every type of indoor and outdoor activity. Even so, the minivan stigma remains.
So what can you do if you need to haul more than five people and you don't want a minivan? Turns out, there are lots of great choices. Here are just a few vehicles that prove you don't need a minivan.
Chevrolet Traverse – With minivan like fuel economy and a super roomy interior, the Traverse isn't just a minivan alternative, it's better. An all-wheel drive version is great for those who have to deal with snow. An overall 5-star safety rating, stability control and OnStar mean the Traverse is also safe enough for even your most cherished cargo. And speaking of cargo, the Traverse has more space behind the third row of seats than most other family friendly vehicles.
Dodge Journey – From the outside, this seven passenger crossover SUV looks like hauling the family around is the last thing on its mind. But its aggressive stance and menacing crosshair grille stand in stark contrast to the almost European look and feel of the interior. Available features like reclining second row seats, three zone climate control and a 283 hp, 3.6 liter V6 mean the freshly tweaked 2011 Dodge Journey has both punch and polish.
Ford Flex – It's about as close as you can come to an old school, traditional family wagon. But the Flex is no relic, it's clean contemporary style hints at the past but never veers down the retro path. The interior is both comfortable and durable and there are a variety of trim levels available. A third row of seating means the Flex can seat up to seven people. Options like a rear seat DVD entertainment system and a built in refrigerator mean the Flex is a perfect car for family road trips.
Hyundai Veracruz – You rarely see high dollar TV ads for the Veracruz, but it is really a great minivan alternative. The Veracruz's dual exhaust outlets, fog lights, 17-inch alloy wheels and a 3.8 liter V6 might trick even savvy shoppers into thinking this is a $45,000 luxury SUV. Seating for seven, six airbags and a remarkably plush interior don't offer even a hint that the base price is really just $28,000.
Mazda CX-9 – It's hard to find another family friendly vehicle that's this much fun to drive. Zoom-Zoom may be just an ad slogan, but Mazda seems to take it pretty seriously, even the spacious CX-9 has a bit of an attitude in terms of ride and handling. The 3.7 liter V6 is another bright spot; it provides excellent acceleration and never sounds harsh.