Car News
Ford's New Gadget Suggests the Most Fuel Efficient Route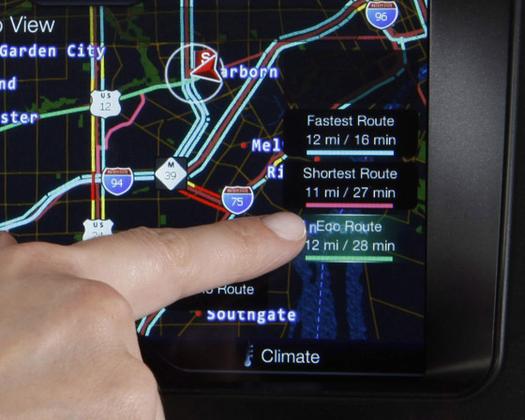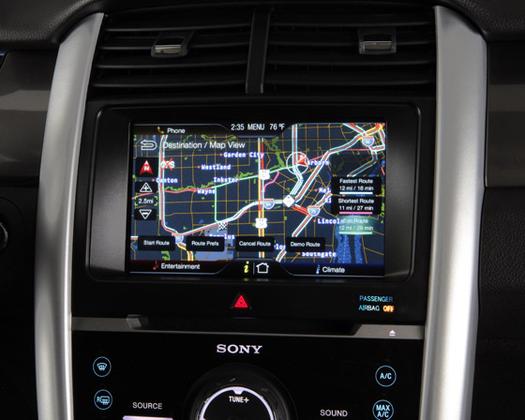 Efficient cars are only part of the equation for good fuel economy. Drivers have to use their common sense as well. But for those with a compulsively heavy foot, help is at hand. Ford has a new system to help us adjust our styles for a more fuel-efficient approach.
It's part navigation system, part eco-meter. As the name suggests, the myFord Touch features a touch screen. And Ford's upscale Lincoln brand has MyLincoln Touch.
The system has sensors and calculators working together to provide feedback on what's happening consumption-wise at that very moment. For example, if a driver is in a high gear and using low revs, while driving on a flat stretch of road, the system will give a high mpg reading. "When we provide drivers with information and tools in an interactive and entertaining way, they want to drive more fuel-efficiently," said Jim Buczkowski, Ford director of Global Electrical and Electronics Systems Engineering.
Clever, but similar things are already out there. The real innovation is the Eco-Route function. Give the navigation a destination and it will come up with three routes: the fastest, the shortest, and the most fuel-efficient. It does this by number-crunching historical and up-to-the-minute traffic information as well as posted speed limits. Sometimes, the Eco-Route will also be either the fastest and/or the shortest way, but the system is smart enough to take that into account. Just touch the preferred route shown on the screen to activate. Ford's engineers have found that the Eco-Route can save up to 15 percent of fuel.
Savings of 15 percent will make even more of a difference as gasoline prices head ever upward. Americans get through 150 billion gallons of it every year, according to the U.S. Energy Information Administration, so if every driver could save 15 percent, that's 22 billion gallons off the nation's bill right there.