Thanks to the unavoidable steady drum beat of depreciation, cost of entry is no longer an obstacle when it comes to electric vehicle shopping. Buying used makes it possible for anyone to go EV if they want, and it's hard to believe how cheap some very nice electric cars are becoming. Listed below are some of many cheap electric cars for sale on Autotrader: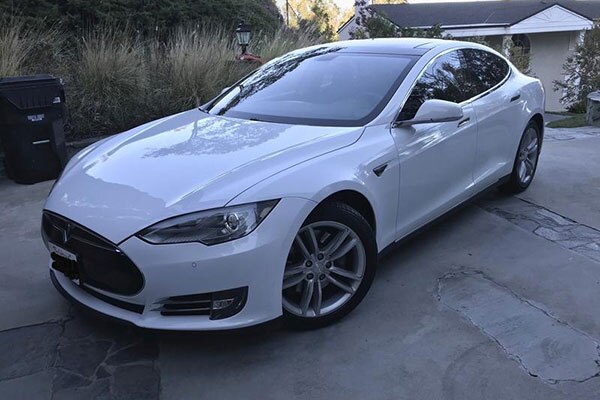 1: 2013 Tesla Model S 85 – $27,500
Elon Musk famously stated that a Tesla won't depreciate due to its exclusive technology and unmatched performance, but as time has passed and the EV competition has gotten fiercer, you can buy this formerly very expensive Tesla Model S for less than a mid-level Camry.
It comes very well equipped, with the longer range 85kw battery, third-row seats and a panoramic sunroof. The seller states that they are the original owner — and selling to upgrade to the larger Model X. The higher mileage may be a concern (115,000), but Tesla batteries are known for their longevity. Find a Tesla Model S for sale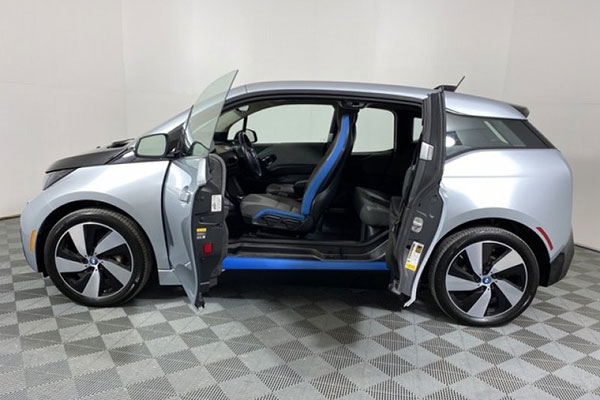 2: 2016 BMW i3 with Range Extender – $16,962
The BMW i3 is an often overlooked used value. I imagine this is because of its limited electric range, but all of that range anxiety goes away with the range extender option. This includes a small gasoline-powered generator for when its 80-mile electric range runs out. While the tiny fuel tank only adds another 70 miles of total range, this means you'll never have to worry about being stranded.
The quirky futuristic styling and spaceship-looking interior are endearing qualities as well, and the best part is this incredibly affordable EV is being sold BMW-certified with a 5-year, unlimited mileage warranty. Find a BMW i3 for sale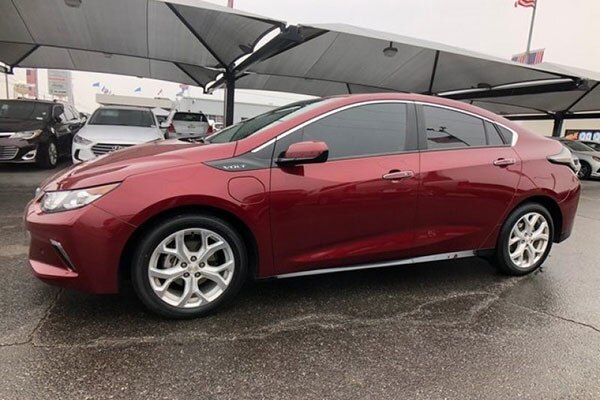 3: 2017 Chevrolet Volt Premier- $13,955
While this second-generation Chevrolet Volt is better defined as a hybrid than as a full EV vehicle, its impressive 53-mile range on the batteries alone makes the daily commute easily possible using only the batteries, and road trips are a breeze in hybrid mode, with a total of 420 potential miles before running empty.
Since the second-generation Volt was discontinued by Chevy in 2019, it's easy to find lightly used examples for less than half of their original MSRP, including this well-equipped premier model that could be financed with payments in the $200-300 range. Find a Chevrolet Volt for sale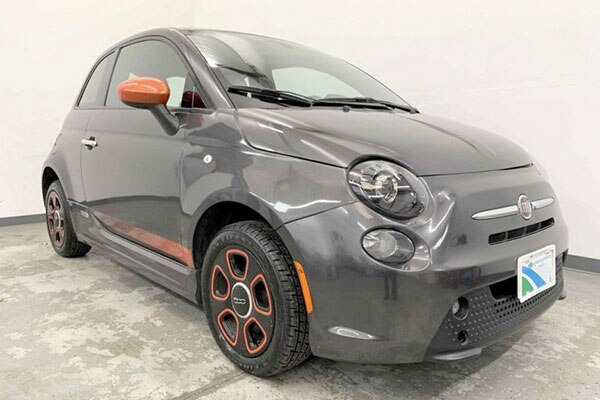 4: 2016 Fiat 500e Sport – $6,999
Price and range were major issues with the launch of the electric Fiat 500e Sport, which cost well over $30,000 new and only offered a range of around 80 miles. With a price tag of less than $7000, suddenly that lower range seems much more bearable — and the personality points with this Fiat certainly help.
The great handling of the platform is another plus, but like any 500, that comes at the cost of some practicality. For enthusiasts, this is probably the easiest EV to fall in love with — even without that growly Abarth turbocharged exhaust note. Find a Fiat 500e for sale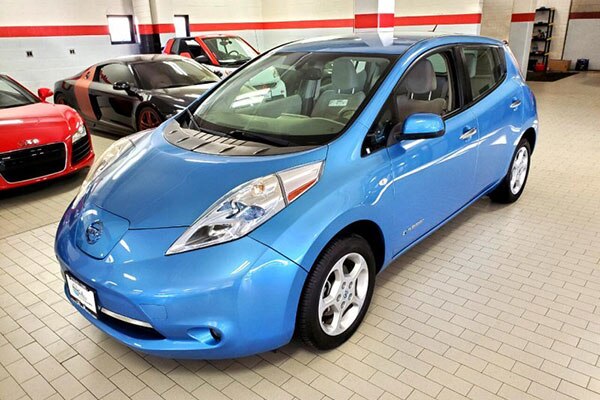 The Leaf holds the distinction of being the first mass-produced all-electric 5-door family car, and it's hard to believe there are plenty of examples to choose from currently for sale on Autotrader for less than $5000. Apart from the silence of the electric power, driving a Leaf doesn't feel much different from driving the gasoline-powered Versa. The original 73-mile EPA-estimated range makes most daily trips around town easy enough, and the bright coloring of this example would make this jelly bean-shaped hatchback hard to lose in a parking lot. It's also worth noting again that just $5000 buys a modern EV with only 30,000 miles that appears to be in excellent condition.
Even with oil prices at 20-year lows, causing gasoline prices to drop dramatically, it's easy to make a case for a used electric car considering the incredible value. In addition, most come equipped with more standard features and technology than their gasoline partners, and they tend to have less maintenance needs. Going green is another consideration, and EV vehicles offer a golden ticket to carpool lanes in most states with high traffic. If I lived in a congested area, that reason alone would probably add years to my life. Find a Nissan Leaf for sale
MORE FROM OVERSTEER
Video | I'm Finally Starting to Fix My Cheap Lamborghini Muricelago Roadster, But It Broke Even Worse
The Chevy Camaro ZL1 is a Used Muscle Car Bargain That No One Talks About
Autotrader Find: 15,000-Mile 1997 Chrylser Sebring JXi Convertible