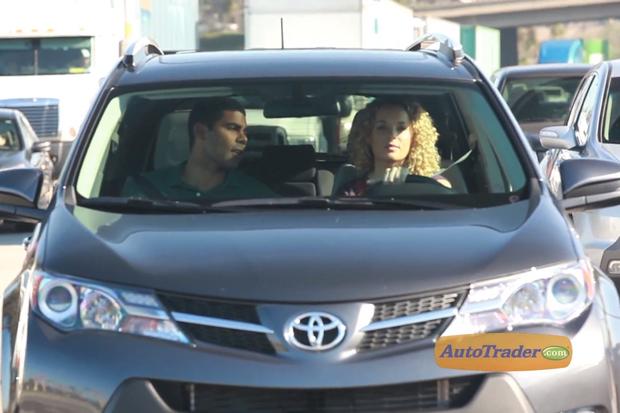 Well, yes and no. Let's face it, most of your time in the car is spent in traffic. Many compact crossover SUVs like the Honda CR-V, Mazda CX-5 and Toyota RAV4 all offer the best traits of cars and SUVs, but each one offers a slightly different take on that formula.
For example, the Mazda feels the sportiest with great handling. The CR-V has lots of cargo space, feels a little roomier inside and really holds its value well.
The 2013 Toyota RAV4 might be the most well rounded. It's fun to drive, but also roomy and comfortable inside. And as a Toyota, resale value is likely to be great.
When you're stuck in bumper-to-bumper traffic, comfortable seats and a nice cabin are important. Get the RAV4 Limited with Terra Cotta trim inside and it feels like a luxury SUV. The stylish interior -- including a padded dash with contrasting stitching on XLE and Limited models -- also helps ease the fatigue of a tough daily commute.