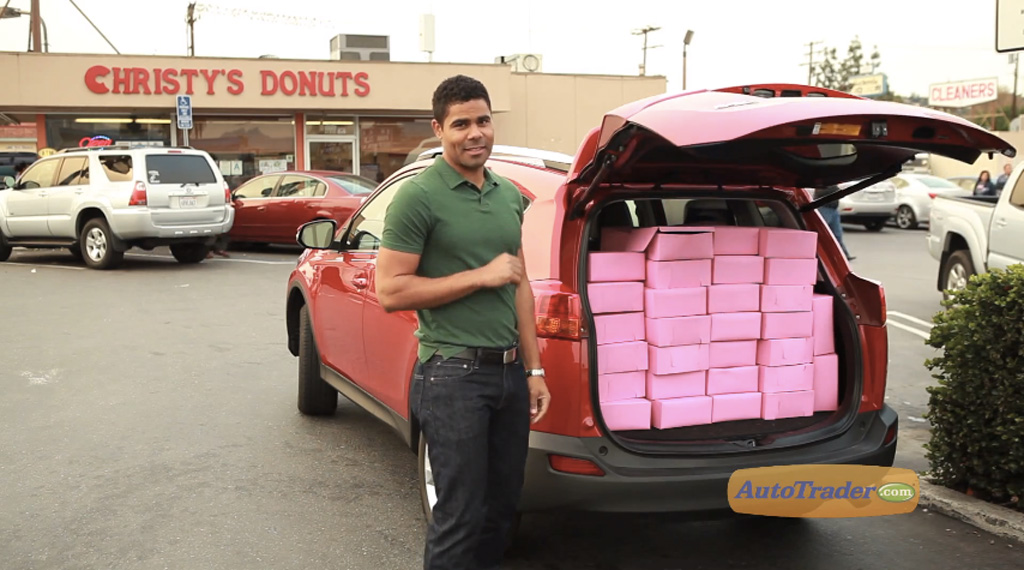 This question came from several of our Facebook followers who also had some interesting suggestions about how we could illustrate the cargo carrying capacity of a small SUV like the 2013 Toyota RAV4. Some suggested we haul clowns, pigs, rolls of toilet paper or just a bunch of groceries.
Instead, we decided to demonstrate the Toyota RAV4's cargo capacity using doughnuts. As you can see, the RAV4 can hold 84 dozen doughnuts. Impressive and tasty! In real world terms, the RAV4 has 73.4 cubic feet of cargo space with the rear seats folded down -- which is more than the Ford Escape, Honda CR-V or Mazda CX-5.
See more Toyota RAV4 reviews & videos
Want to learn more about the new Toyota RAV4? Tell us what you want to know in the comments below.