Real-World Review
I really want something like SYNC, does the 2013 Toyota RAV4 have that?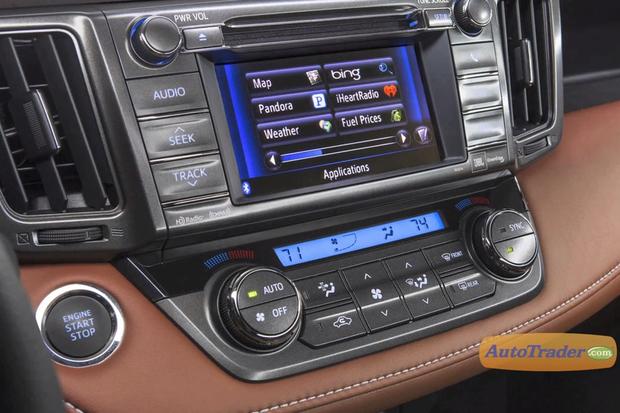 The short answer is yes. Toyota's interface for connecting your phone via Bluetooth and running apps like Pandora is called Entune. There are several versions of Entune available in the 2013 Toyota RAV4.
In-car information and entertainment systems like Entune essentially work like any smartphone - with one big exception -- it's integrated into the car, so making and receiving phone calls is as easy as pressing a button on the dash or steering wheel.
Entune also allows you to play Pandora through the car's audio system. You can even create a new Pandora channel right from the RAV4's screen as long as the car isn't moving -- something you can't do with Ford's SYNC.
See more Toyota RAV4 reviews & videos
Want to learn more about the new Toyota RAV4? Tell us what you want to know in the comments below.