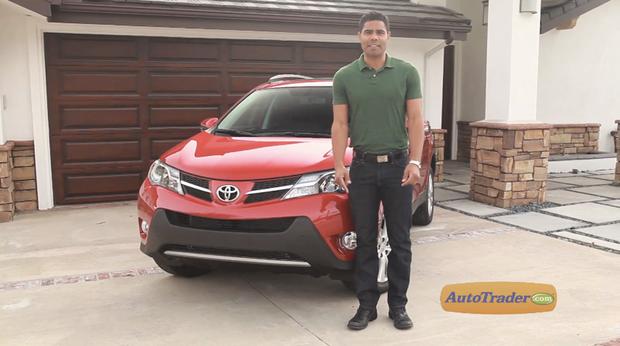 No, the 2013 Toyota RAV4 is offered with just one engine -- a 2.5-liter 4-cylinder gasoline engine. There is an all-electric RAV4 that uses no gas at all -- but it's based on the previous generation.
Given Toyota's long list of hybrid vehicles, we think the RAV4 may eventually be offered as a hybrid. Still the new RAV4 gets decent fuel economy -- significantly better than the old one. Two-wheel-drive models were rated by the EPTA at 24 miles per gallon in the city and 31 mpg on the highway. That's an improvement of 2 mpg in the city and 3 mpg on the highway over the 2012 RAV4 with the 4-cylinder engine.
It's also just shy of the Mazda CX-5's 35 mpg on the highway, but 1 mpg better than the Honda CR-V in the city.
See more Toyota RAV4 reviews & videos
Want to learn more about the new Toyota RAV4? Tell us what you want to know in the comments below.