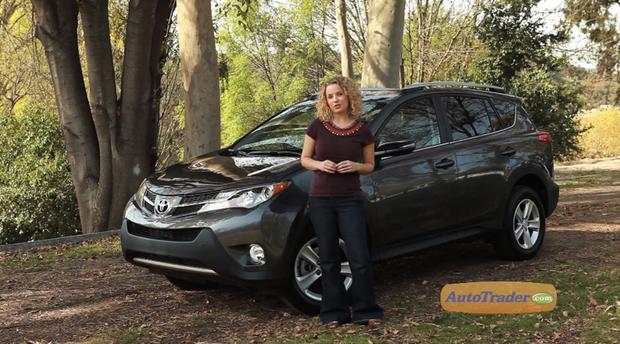 Not really, but that's ok. The 2013 Toyota RAV4 was one of the first crossover SUVs, meaning it combines the best qualities of a car and a traditional truck-based SUV.
Given the RAV4's car-like roots, it's never really been an off-road champ, and the same is true of the new RAV4. But most RAV4 buyers probably aren't looking for serious off-road ability. In fact, the 2013 RAV4 has less ground clearance than the previous model, but all-wheel drive is available.
The all-wheel drive version is best for those who frequently drive in dirt or gravel trails, snow, sand or even mud. Dynamic torque control is also now part of the 2013 Toyota RAV4's all-wheel drive system -- which is just a techie way of saying that it can transfer power from the front wheels to the rear wheels when needed.
But the RAV4's greatest improvements are related to its on-road attitude. It feels sharper and frankly, is more fun to drive. There's even three driver selectable modes: Normal, Sport and Eco. In Sport mode, the steering and accelerator responses are quicker and the 6-speed automatic transmission shifts later for a more aggressive feel. Eco mode does almost the exact opposite to help improve fuel economy.