Car News
Long-Term Test Car: The Jetta TDI Arrives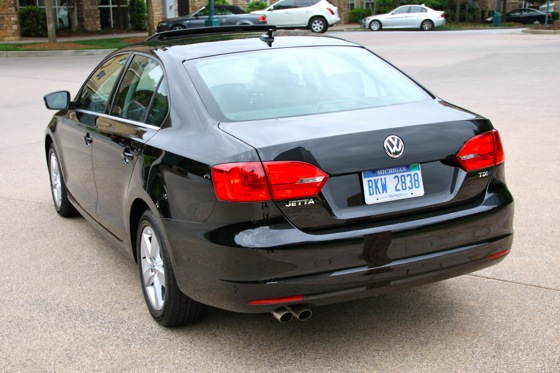 Remember back in the relatively recent past, when 30 miles per gallon sounded impressive? No more. In today's economy car landscape, if your car isn't getting 40 MPGs, you're not exactly keeping up with the Mother Joneses.
That's why we've brought on Olga, a 2011 Volkswagen Jetta TDI, to join our Nissan Leaf in the AutoTrader long-term test garage.
The buzz this year has been all about electric vehicles that cost a lot, or tiny-engine gasoline cars that aren't much fun to drive. But, Olga is high on torque and low on consumption with her 42 MPG highway rating, and with a small diesel engine, she promises to go further on every tank and visit the pump less frequently.
Our Jetta TDI is black on black, and it's loaded with every option VW offers, including keyless entry and ignition, leatherette seats, sunroof and navigation. With an MSRP of just over $26,000, the Jetta diesel is more expensive than some of the competition, but it's also the only diesel powered economy car available in the U.S. today.
Although our Jetta isn't a hybrid, shoppers will likely compared the fuel sipping Jetta TDI to cars like the 50-MPG Toyota Prius. A similarly equipped Toyota Prius is about $4,500 more than our Jetta TDI.
Even if you exclude the pricier Prius, the competition in this segment is already steep. Cars like the Hyundai Elantra, Ford Fiesta and Chevy Cruze Eco all receive 40+ MPG ratings, and we expect to see more high-efficiency economy cars come to market before the end of the year.
Our goal over the course of the next year with Olga is to offer bi-weekly updates on the thousands of miles we plan drive, as well as the overall ownership experience of living with a diesel car, and more specifically a Volkswagen.
Next Post: Olga gets kidnapped by the CEO, drama, hilarity ensues.