Car News
Mercedes-Benz CLS Shooting Break Concept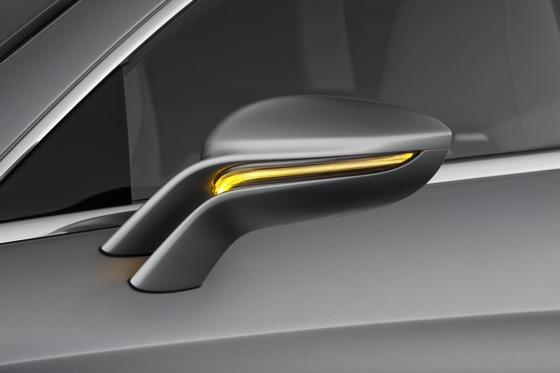 Just released from Mercedes-Benz, this interesting shape is the CLS Shooting Break. It's a concept vehicle made for the 2010 Beijing Show, which takes place at the end of April. Yet this car also performs a second, more pertinent function: it heralds how the next-generation CLS – that Benz sedan with the sloping roof – will look. The nose has a lot in common with the company's SLS gull-wing super-coupe, especially the big three-pointed star. But the real talking point is the wagon-like rear. With the sloping roof.
Of course, the traditional spelling would be Shooting Brake, but there is a precedent for this variation. Back in the horse-and-carriage days, one would break in a horse by reining it up to a wagon. Then everyone would go off hunting. And if all this talk of horses, carriages, hunting sounds rather upper class and expensive, well, this is a Mercedes-Benz.
So this four-seater wagon-ish car has plenty of luxurious touches. Like the four pale leather saddle bags that line the luggage compartment and contrast with the dark-stained oak floor (which has aluminum protective strips, giving off a nautical air), the panoramic glass roof above and the deep-pile carpets underfoot. There's a wooden center console and occupants can indulge in over 30 square feet of supple nappa leather, much of it double-stitched. The exterior paintwork has a satin-finish clear coat that complements the sterling silver 20-inch wheels.
All this pretty stuff moves around courtesy of new generation of V6 engine. It's a 3.5-liter unit that whips up 306 hp and 273 lb-ft of torque: figures that are respectable rather than remarkable. A new, highly efficient form of fuel injection should work well with a stop/start feature to keep emissions and consumption low for the class. And the new CLS-Class proper will have more powerful options, with something like a 25 percent improvement in cleanliness and appetite across the board. Expect the transmission to be a seven-speed automatic.
The thing about concepts is that they rarely make it into production. For example, in 2008, Mercedes-Benz produced another concept very similar to this car, which foretold what the current (but then unseen) E-Class would look like – from the front, at least. But so far, nothing approaching an E-Class Shooting Break/Brake luxury wagon has appeared in showrooms.
Since then, however, we've seen swoopy-looking four-door cars come from sportier makes, such as the Porsche Panamera (which is really a hatchback) and the Aston Martin Rapide. So a similarly stylish yet more affordable alternative might be a good call, even though Americans haven't really embraced the wagon body style.
Just in case that state of affairs changes, they will have another option in the form of the new BMW 5 Series GT, although that car doesn't have anything like the same visual appeal.